Welcome to my Lucky Dog Videos review!
I was testing an elimination game for my previous review when I stumbled across the money-making app called Lucky Dog Videos.
The commercial claims to pay you for watching videos and doing simple activities daily. I'm not talking about a few cents here and there, but hundreds of dollars!
The advertisement did not convince me because it reminded me of hundreds of other deceptive and disappointing apps on Google Play.
Nevertheless, I installed the app for the sake of this review and to warn people who don't know the truth.
So, is Lucky Dog Videos legit? Does it pay or not? Check out my honest opinions below and choose the best course of action!
Before you leave, discover the step-by-step program that helped me reach $2,000+ per month from my laptop, and quit my day job. No special skills are required!
 Lucky Dog Videos Review 
Name: Lucky Dog Videos
Developer: Lucky Dog Videos Studio
Eligibility: Worldwide
Prize: Free (no in-app purchases)
Payout Threshold: $1000
Overall rating: 0 stars
What Is Lucky Dog Videos?
Lucky Dog Videos is an Android application where you watch videos and play games in exchange for cash rewards.

This reward platform is going viral! Cash out via PayPal, Visa, Gift Cards, and in-game currencies - Click here to find out how to generate an extra $10+ per day! 
It reminds me of ClipClaps, a popular app that pays users to watch funny videos.
The difference is that Lucky Dog Videos pull up content from YouTube and entice users with a ridiculous amount of money!
The program also includes a photo editor and a news feed that does not reward you with any virtual currency.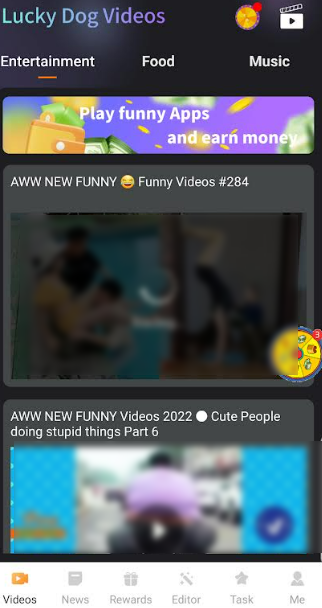 Like many other reward programs, it will bombard you with adverts you must see to collect coins and virtual dollars.
Once you meet the payout threshold, you cash out via PayPal, ETH, and BTC.
How Does Lucky Dog Videos Work? 
Lucky Dog Videos can be downloaded and installed for free on Google Play for your Android device.
Right off the bat, it will ask you to accept their Terms of Service and Privacy Police.

As a result, the developer may collect your device's version to provide a better user experience.
Click "Continue," and you will receive a welcome bonus of $100! Next, you can select "Get more" and watch your first videos to double your reward.
So, you will start with $200, which is unbelievable!
Next, Lucky Dog Videos will display a cashout page stating that you must reach $1000 to redeem immediately.
They claim you must perform tasks, which essentially consist of viewing commercials. Lots of them! 
Earning Cash Rewards
It's essential to be aware that your dashboard has two distinct balances. One is for money, while the other is for virtual dollars.
Furthermore, you can only withdraw money via PayPal once your cash balance reaches $100.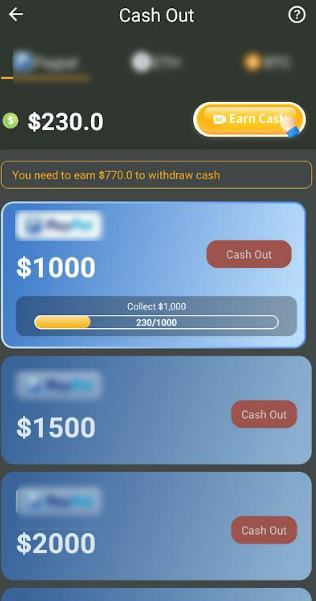 All your coins should be converted to cash at the following rate: 10,000 = $1.
Lucky Dog Videos provides different ways you can collect coins.
For example, in the first tab named "videos," you will find a list of YouTube videos separated into three categories: Entertainment, Food, and Music.
Play any video and wait for the round progress bar to complete. Then, tap the coin bag to see a video advert and collect your reward.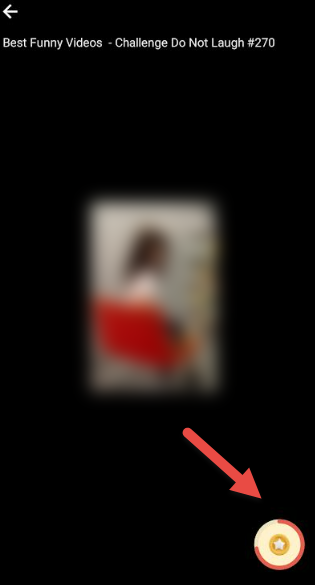 You can double the reward by simply clicking the "Coins x2" button and watching another commercial.
Lucky Dog Videos award you extra coins for installing third-party applications, playing games, and spinning the lucky wheel.
You can get even more coins in the reward section by watching more videos and achieving milestones.
How to Reach $100 Faster? 
Since 10,000 are traded for just $1, you can focus on a single section to achieve $100 faster.
Open your cash wallet and click the yellow button "Earn Cash." You will receive a few bucks after watching the sponsored video.
Then, you can rinse and repeat until you achieve the target amount.
Is Lucky Dog Videos Legit? Does it Pay? 
No, it doesn't pay out! Lucky Dog Videos is not a real money-making application, so it won't transfer any money to your PayPal account.
They are luring users to watch a ridiculous number of videos to reach the ludicrous threshold amount of $1,000.

But once you get there and try to withdraw the money you deserve, they ask you for more views while it's under review!
Some people report having to watch 50, 72, and then another 50 videos! It's a complete joke!
I mean, it's the same old bait and switch tactic used by hundreds of other fake money games.
The Terms of Service don't cover anything related to cash rewards, so that's enough proof that the app doesn't offer any prize.
The only one who benefits from this app is the developer, who laughs all the way to the bank while you waste your time collecting fake dollars.
Conclusion 
Lucky Dog Videos is another advertising platform that generates passive income for those who operate it.
Most people don't care about watching videos or editing images. Instead, they just want to collect virtual currency to cash out.
But unfortunately, making money is just an illusion to make people watch an abusive amount of advertisements.
Therefore, I recommend you avoid Lucky Dog Videos at all costs.
Many fake reward apps are misleading the public with the pretense of giving lots of money to users who meet the cashout requirements.
They take many forms, including casual games, social media, lifestyle, pedometers, etc.
Beware of any app or site promising lots of money for little or no effort. And always do your research before investing your time!
Final Words
I hope my Lucky Dog Videos review was helpful. If you have thoughts or questions about this app, feel free to leave us a comment below.
Peace!