Welcome to my Balls Master review!
I have recently found Balls Master through an advert enticing the audience with incredible cash rewards.
The commercial suggests players may receive $299 in just one minute of gameplay.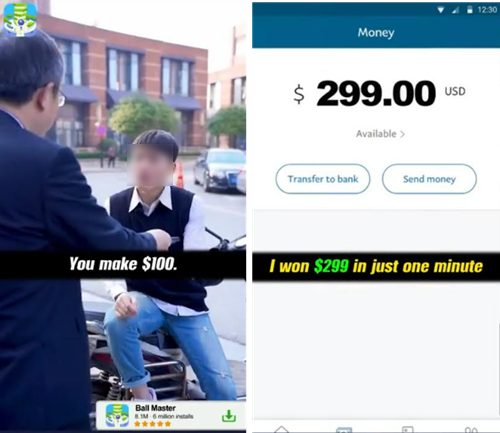 Like many Unity games, it uses the PayPal logo to convince players that the game transfers money using this popular payment method.
Many people suspect Balls Master is fake, but they still download it to test it themselves!
However, it's crucial to do proper research because most money games misuse players' time to maximize profits. And I am sure you don't want to be the next victim!
So, is Balls Master legit? Does it pay for your playtime? Let's find out!
Before leaving this page, don't forget to check the step-by-step program that helped me generate over $2,000 per month and quit my job in 2019. Free membership is available here! 
Balls Master Review
Name: Balls Master
Developer: FunerLeague
Payout Threshold: $100
Price: Free
Overall Rating: 0 star
What Is Balls Master?

This reward platform is going viral! Cash out via PayPal, Visa, Gift Cards, and in-game currencies - Click here to find out how to generate an extra $10+ per day! 
Balls Master is an addictive ball shooting game where you can supposedly cash out hundreds of dollars.
It consists of firing balls to destroy the stack tower while dodging the obstacle.
Once you accomplish certain milestones, you will have the chance to open the reward box and win a decent amount of cash.
However, the money can only be withdrawn after meeting specific conditions I will discuss later.
Despite having over 100k installations, Balls Master is still in Early Access. Thus, there are no reviews on Google Play.
How Does Balls Master Work? 
Balls Master can be played immediately after a quick installation through the Play Store.
You don't need to make any deposit since the game is entirely funded by advertisers.
When you launch the app on your Android, it will explain the two simple steps to winning money:

Step 1 – Break the ring to get cash.
Just touch your screen to shoot balls at the stack tower in order to eliminate all the rings.
You need to avoid the obstacle that is constantly circling the tower.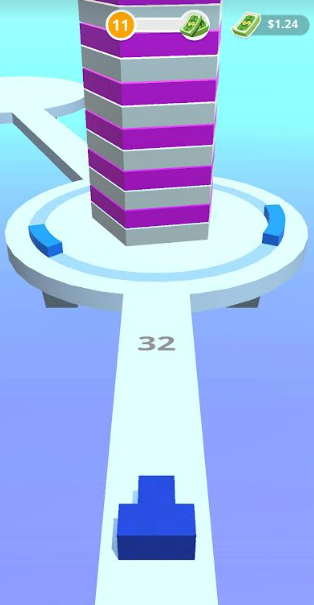 As a result, the balls will eliminate each ring until the tower is destroyed.
You will receive a game-over message whenever a ball strikes the barrier.
However, it says you can continue to keep the rewards you've won by clicking the "Continue" button and watching a video.
This is false because your cash balance will remain untouched even if you tap "no thanks." The thing is, they will push an advert down your throat even if you do that.
After eliminating all the rings, your weapon will move forward in front of another tower representing Boss Level.
Once you bring it down, there will be a box waiting to be destroyed. Shoot this box until it opens, revealing your cash prize.
The catch is that Balls Master will entice you to click the "take bonus" button and watch a commercial to collect the reward.
It goes without saying that every time you watch a video, you fill the developer's pocket with real money.
Tire of fake games? Check out legit apps to earn real money!

Step 2: Reach the Target Amount to Cash Out
You can withdraw using several payment options, including PayPal, Line Pay, Amazon, True Money, and more.
Tap the cash out button marked with the PayPal logo and choose your cash out method.
Then, select the amount you wish to withdraw and follow the instructions.
Is Balls Master Legit? Does It Pay?
Absolutely not! Balls Master is an identical replica of Crazy Balls, which is also a fake money game!
I had to complete several levels and lots of videos to reach $100.
That's because the game decreases the amount of cash it gives over time, forcing you to watch more advertisements to reach the target.
Besides, the game will add extra towers over time, so it will take longer to complete the boss level.
Balls Master won't transfer money to you after you meet the payout threshold.
Instead, it will show you a message stating that you must complete level 30 within seven days to approve the order.

I bet they will come up with another excuse, such as putting you in a never-ending queue or making you watch more videos.
All of that was a trick to get you to view endless commercials so they could profit significantly from your time.
Conclusion 
Balls Merge is not an actual money-making application as the advert suggests. Therefore, virtual dollars are worthless!
Thousands of players will eventually learn that reaching $100 doesn't qualify them to receive the money.
Instead, they will be enticed to watch more videos so that the developer can keep making profits from their views.
Earn Real Money Online
One of the best ways to make an online income is to build an online audience through your website.
For instance, you could provide information on your website and attract Google users.
I have operated this type of business since 2015, and I can tell you it's worth every drop of sweat.
It's not easy money, but if you put in the work, you could enjoy time and location freedom.
An online business is empowering because you don't have to rely on any job to pay your bills.
It also allows you to spend your time doing the things you love. How about traveling as a digital nomad? That's what I did!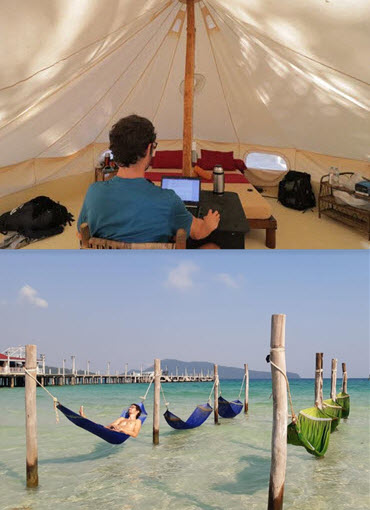 Click here to learn the step-by-step training that helped me build this site from scratch and succeed as a digital marketer.
Final Words
Thanks for reading my Balls Master review.
Please feel free to express your opinions or submit any queries in the comments section below. I am glad to help!
Peace!