Welcome to my Jump Clash review!
The creators of Jump Clash are saying you can earn an average of $600 per month just for playing their free board game.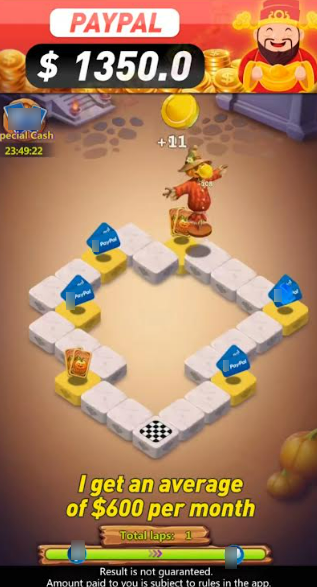 With this income, I am sure millions of people around the would be living in bliss!
Like countless apps, they make it seem the perfect way to earn real money on demand and with no effort. 
Just.hTheollect virtual dollars as your character lands on PayPal logos. It can't get much better than this., right?
You see, the problem is that Google Play is jump-packed with similar games that have been prke!
I've assessed over ten board games that didn't deposit any money despite the player's commitment to meet all of the requirements.
So, is Jump Clash legit or fake? Does it pay or not? Read on to find out!
My Top Recommendation: Discover the step-by-step program that helped me build an online business and generate $2,000+ per month. Join today and start the first ten free lessons here. 
Jump Clash Review

This reward platform is going viral! Cash out via PayPal, Visa, Gift Cards, and in-game currencies - Click here to find out how to generate an extra $10+ per day! 
Name: Jump Clash
Developer: LinkLvFeng
Availability: Worldwide
Price: Free
Threshold: $1000
Overall Rating: 0/5
Jump Clash Review
Jump Clash is a simple board game where players tap the dice to move the scarecrow and collect cash rewards.
It's similar to Rolling Dice, Bear Dice, Dice Winner and may others!
You will receive large quantities of money each time it lands at specific locations with the PayPal logo.
But don't get too excited since the money can only be withdrawn to PayPal once you reach the $1,000 mark! 
At least that's why it states on the redeem page, but anything is possible after you press the cash out button.
For example, thSo let'sn ask you to watch additional videos and make you jump through hoops for nothing! Let's dig deeper to find out if that is the case!
How Does Jump Clash Work? 

Jump Clash is available for free on Google Play and requires no registration.
As soon as you launch the app, it will prompt you to fill in your PayPal address so you can receive the money.
It claims to pay the unbelievable amount of $1000 just for playing the game.
In the game, the scarecrow must move over several squares on the board according to the number you get on the dice.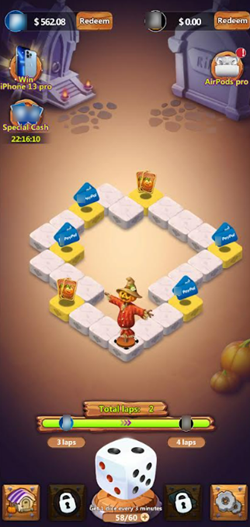 You will get 60 dices to begin with, and an extra dice is added every 3 minutes.
Jump Clash will give you an excellent cash incentive if your character lands on the PayPal logo and you click to watch a video.
After your scarecrow reaches the finish line, you will unlock a bigger map with even more reward opportunities such as slots and turntables.
For example, you may also trigger gift cards that give you PayPal and Amazon cash. Flip four cards to win iPhone 13 puzzle pieces!
By the turn round, the game will give you the chance to win AirPods Pro if you check in for three consecutive days.
Jump Clash is a dull game designed only for folks who want to make free money without putting in any effort.
How do You Get Paid? 
You can supposedly withdraw the funds via PayPal or Amazon gift cards once the balance reaches $1,000.
The iPhone 13 can be redeemed after the player cts 150 puzzle pieces.

But will the company transfer the money, or is it just bait and switch?
Is Jump Clash Legit? Does it Pay? 
No, it doesn't! You won't receive a dime despite your best efforts!
The developer behind this free-to-play game is collecting revenue from advertisers and not sharing a single penny.
This is outrageous since the game draws thousands of players who are hoping to win the touted awards.
So, what happens once you achieve the minimum cashout amount and attempt to redeem?
As I expected, another condition came out to spoil the party.
They will ask you to watch 8 videos in the game to be able to receive the money, but no guarantees are made.
I watched all the videos only to be told my order was under review and that I had to endure another 30 videos in 1 day. Here is the proof: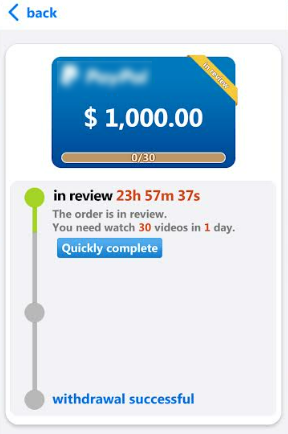 Clearly, the developer is taking advantage of players by presenting them this fake cash out opportunity.
I haven't complied with this last requirement because I am sick and tired of apps using the same tacts. However, I can assure you there is no light at the end of the tunnel!
Find out the best reward apps that pay for playing games here! 
Conclusion 
I don't recommend playing Jump Clash since it's a boring game with fake cash rewards.
All you're doing is watching videos that earn the founder real money from advertisers.
It's very unfair because you are investing your time and energy into a useless activity that will not benefit your life in any way.
Despite a large number of rotten apples, the internet provides numerous legitimate options to earn money online.
Personally, I would rather invest my time in my own online business, over which I have more control.
In 2015, I joined this excellent step-by-step program that helped me grow a lucrative website and fund all my travels around the world.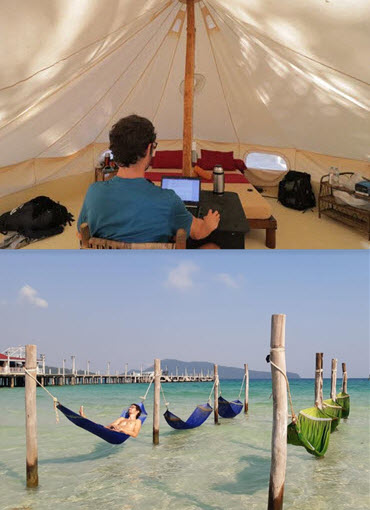 This would not have been possible if I had been playing games or answering online surveys for peanuts!
Learn how to start a successful internet business and achieve location independence. Click here to learn more! 
Final Words
Thank you for taking the time to read my Jump Clash review.
What are your thoughts on this game? Please tell us all the details in the comments section below.
Peace!