46
Survey Junkie Review – Top-Rated Survey Site or Scam?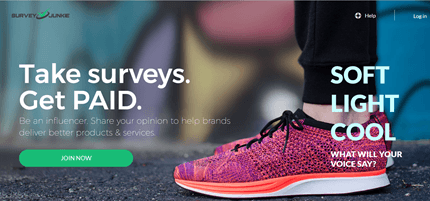 Survey Junkie is an incredibly popular survey platform open for residents in the United States, Canada and Australia.
On this site, you can share your opinions, earn points and redeem for cash or popular e-gift cards.
If you are looking for more information Survey Junkie, you have come to the right place! I've put up this full review to explain how it works, how much money you can make and give you my honest opinion.
Before we get started, you may also want to discover my #1 recommendation, which helped me build an internet business from scratch and earn a full-time income from home. It's free to get started and 100% newbie-friendly!
Survey Junkie Review
---
Product Name: Survey Junkie
Website: www.surveyjunkie.com
Business Type: Online Survey
Membership Eligibility: US, Canada, and Australia (+13)
Price: Free 
LEGITIMATE
Score:

4.4

[yasr_overall_rating size="medium"]
What is Survey Junkie?
---
Survey Junkie is a survey panel where you can get paid to share your opinions on products and services through online surveys, focus groups, and phone surveys.
It's a top-rated survey site that is available in the United States, Canada and Australia.
If you live in another country, another excellent platform to take surveys is Prizerebel.
Surveying targeted groups of people through the internet is an efficient and cost-effective way for companies to reach a broad audience for their marketing research.
Survey Junkie provides direct survey opportunities to members and opens up a window of communication between consumers and brands.
By sharing your opinions, you will help influence the decisions about new designs, releases or the improvement of existing products and services.
In return for your time and effort, Survey Junkie will give points that you can redeem instantly via PayPal or e-Gift cards.
Pros & Cons
---
Pros
Strong reputation – Rated 4 out of 5 on Trustpilot.
Get paid via PayPal, bank transfer and e-gift cards.
The minimum payout isn't too high.
Earn points even if you don't qualify.
Earn more by participating in focus groups, phone surveys and product testing.
Cons
It can be difficult to qualify.
It's only available in the US, Canada and Australia.
Bank transfer and e-gift cards are only available for US residents.
How Does it Work?
---
Points System
The first thing you should know is that Survey Junkie operates a point-based system.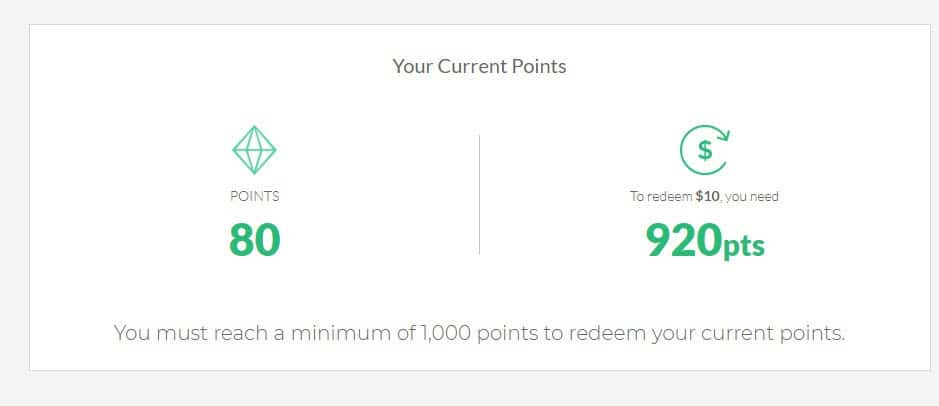 Whenever you complete a survey, you will earn points that you can redeem later for PayPal or e-gift cards.
The conversion rate is straightforward. You need a minimum balance of 1000 points to redeem for $10.
Registration
The registration is free and very quick. Simply sign up with either your email address or Facebook account and then provide postcode and country of residence.
Currently, Survey Junkie is only available for residents in the United States, Canada and Australia. Also, you must be 13 years or older to join and complete surveys.
After registration, you will earn 25 points as a signup bonus.
RECOMMENDED: Click here to see my no.1 recommendation for making money online.
Complete Your Profile
Next, you will be encouraged to complete a general profile for an additional 50 points.
You will answer questions about your career, education, household income, children, and more. You can complete your profile straight away or later.
It's important to know that completing your profile will increase your chances of receiving more survey opportunities and earn higher rewards.
The reason they want to know more information about yourself is that marketing research companies are always looking for people with specific qualifications.
According to Survey Junkie, you shouldn't worry as they will never sell or share your personal data with third parties.
Install Survey Junkie Extension
They will also encourage you to install the toolbar extension on your internet browser called Survey Junkie Pulse.
You will get 150 points if you keep the extension active for at least 30 days.
When you install Survey Junkie Pulse on your computer, it will start collecting data from your internet browser such as the websites you visit, the length of time you stay on each site, the keywords you search.
All you have to do browse online as you normally would using the Google Chrome browser.
Survey Junkie is going to use the information to identify trends, conduct marketing research and send you surveys notifications based on your browsing behaviour.
So, look out for notifications every time a new survey becomes available and click on "my Surveys" to see a list of surveys available.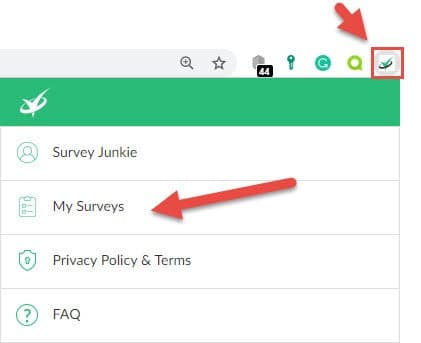 Some people may be worried that this software will collect personal data such as usernames, credit card numbers, passwords, email addresses etc.
Well, according to the company, the extension is designed to ignore any sensitive and personal information. Therefore, I don't think there is any problem.
QuickStart Checklist
In the dashboard, you will notice there is a QuickStart checklist on the left-hand side.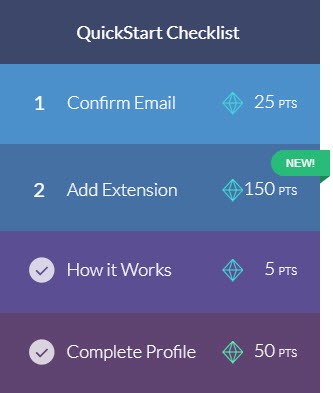 I already mentioned the toolbar extension and the profile. Now, there are only 2 more tasks that you should do:
Confirm email – check your inbox and click on the confirmation link Survey Junkie will send to your email. You will get 25 points.
How it works – take a quick tour and get some basic instructions on how Survey Junkie works. You will get 5 points.
Taking Surveys
All the surveys opportunities will be listed on the members page.
Survey Junkie will also send you notifications via email or browse extension when a new survey matches your profile.
Before starting the survey, pay attention not only to the number of points you will earn as well as the survey length. Then, decide if it's worth spending that amount of time to make X amount of money.
You can take surveys from your desktop or on your mobile device. However, you may find fewer opportunities, as some studies are not designed for mobile users.
Most surveys take approximately 10 – 20 minutes to complete, but before, you will have to answer a few qualification questions.
The Qualification Process
Marketing research companies are always looking for the most suitable candidate for a particular study.
Therefore, they will ask you a few additional questions to make sure you are the right one.
These qualification questions are also designed to ensure you are an honest survey taker.
I had some experience with online surveys before, but I decided to try the ones listed at Survey Junkie.
When I clicked the first survey, they gave me some tips to avoid being disqualified.
Be Honest and consistent – They are going to ask you repetitive questions to ensure you are answering each question honestly. If you give different answers for the same questions, they will probably disqualify you and put you on a blacklist.
Don't rush – going too fast is a strong signal that you are not reading or giving careful thought. So, take your time while answering to avoid wasting time with disqualifications.
I tried three surveys and was rejected by all of them. That's probably because of my minimalist and relatively healthy lifestyle.
I don't have TV, video games, pets, cars, children, TV and many other things. Also, I don't eat processed foods nor drink fizzy drinks. So, it's no wonder why most companies are not interested in my opinion.
You will earn 5 points even if you are disqualified, which is good because most survey panels will just say "Sorry, but you are not a good match for this survey".
RECOMMENDED: Click here to see my no.1 recommendation for making money online.
Phone Surveys
In rare cases (once a month or less), Survey Junkie may also invite you to participate in phone surveys.
After taking an online survey, a researcher will call you to ask additional questions about a product or service. Phone surveys pay anywhere from $5 to $100.
Focus Groups
It's possible to earn between $25 and $150 by participating in focus groups. There is both online and in-person focus groups.
When you participate in a Focus Group, you will have to share your opinions about product and services with a group of people.
Product Testing
You may also be invited to participate in product testing, providing your opinions on products based on your first-hand experience.
After taking a brief online survey, free products will be shipped to your home for keep and use. Then, you will be surveyed about the product and your experience.
You will get the free product plus $5 – $50.
How Much Money Can You Make?
---
Each survey will usually give you around 50 – 100 points. Let's assume the average is 80 points or $0.80 per survey.
Considering each survey takes 15 minutes on average, your pay rate will be approximately $3/ hour.
I recognize any extra income can make a huge difference in people's lives and I would never criticize somebody for taking surveys.
As I mentioned, I used to take surveys in the past, and in the beginning, I actually liked the opportunity to earn some extra cash from home.
However, as I was working 45 hours per week and earning £7/hour (around $10/hour) on my day job, I just realized it was not worth for me to spend an hour per day on my computer to earn an extra $60/month.
Besides, I was wasting a significant amount of time due to frequent disqualifications.
Survey Junkie provides lots of daily survey opportunities, so it's possible to earn some good pocket money if you put in the time.
You can make more money with Focus Groups, Product testing and Phone Surveys, but these high-paying opportunities are rare to find.
Payments
---
When you reach 1000 points, you can redeem $10 via PayPal. If you live in the United States, you also have the option to redeem via E-Giftcards and direct bank transfers.
Be aware that you won't be able to redeem your points until you confirm your mail address.
Is Your Privacy Protected?
---
According to Survey Junkie's Privacy Policy, they will not share or sell your confidential information with third parties.
They state that their employees are aware of the policies and procedures regarding confidentiality and that security is in place to protect your personal information.
It's also important to note that Survey Junkie gives you the right to access, delete, review, object and correct your personal data by sending an email to privacy@surveyjunkie.com
Will You Get Email Spams?
No, you probably won't. Survey Junkie states that they will not try to sell you anything by email.
I have signed up with Survey Junkie for a week now, and I haven't received any promotional emails yet.
User Reviews
---
Survey Junkie has been rated 4 out of 5 on Trustpilot, which means most people think the platform is excellent.
Here is just one among hundreds of positive reviews:

Conclusion 
---
Survey Junkie is not a scam! It's actually one of the top-rated survey panels on TrustPilot.com.
The downside of Survey Junkie is are actually due to the nature of online surveys.
The pay rate is usually much less than the minimum wage, and you also have to waste a lot of time with the qualification process. But that's how surveys work!
If you are willing to put in the time and complete surveys, you can't go wrong with Survey Junkie.
However, you might use other survey sites to get more daily survey invitations.
The best ones are Prizerebel, Offernation, Prolific Academic, and Quickthoughts.
Verdict: Legit
How I Make Money Online
---
In 2015, I discovered the possibility of building websites that generate affiliate commissions. This discovery was life-changing!
Since then, I've grown a profitable site that works for me 24/7 and earns me a full-time income from home.
In short, I write helpful articles that rank high on Google, which combined, attracts thousands of visitors per day from most countries in the world.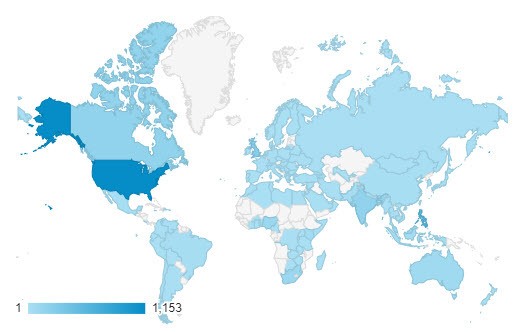 Visitors can click on my affiliate links and buy the products that I am promoting.
Then, the merchant identifies that I was responsible for the sale and hence, pays me a generous commission.
You can accomplish remarkable results if you follow a proven method, put in the effort and be consistent.
There is no shortcut to making serious money online, but you can learn the framework from those who walked the way and succeed.
Building an online business is ideal if you want to work whenever and wherever you want and make money on your own terms.
If you want to build an internet business as I did, I suggest you check out my #1 recommendation here.
It's the exact same training program that I used 4 years ago to build a strong foundation and grow my affiliate site from scratch.
Check Out My #1 Recommendation Review HERE
Thanks for reading my Survey Junkie review. If you have any questions, feel free to leave me a comment below, and I'll be more than happy to help! 😉