In this review, I am going to walk you through No Cost Income Stream 2.0 and give my honest opinion whether this is a scam or legitimate product.
If you are serious about making money online, don't forget to check out my #1 recommendation which helped me reach over $900/month in passive income from my laptop.
No Cost Income Stream 2.0 Review
---
Product Name: No Cost Income Stream 2.0
Website: www.nocostincomestream.com
Business Type: Internet Marketing
Price: $37
Overall Rating: 4/5
What is No Cost Income Stream 2.0?
---
It is a LEGIT training program in internet marketing that teaches you how to make money with free traffic methods.
The program was developed by 3 experienced online marketers called Eric Holmlund, Jeff Wellman, and Paul Counts.
According to them, the methods they teach you in the training aim to give you faster results and save you time.
You can learn those methods all by yourself on the internet for free, but with this step-by-step training, you can avoid trial and error and focus on techniques that work.
About the Authors
---
It is crucial to check the reputation of the authors before buying any product on the internet.
No Income Stream's authors offer genuine and quality training, both through their online courses and through seminar all over the USA.
I visited their profile on social media and their websites and discovered some interesting information about each one of them.
Eric Holmlund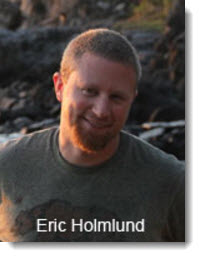 Eric Holmlund first started in internet marketing in 1999 and has been working full-time since 2003. According to him, he has made millions of dollars, and his focus now is on helping people to succeed online.
Jeff Wellman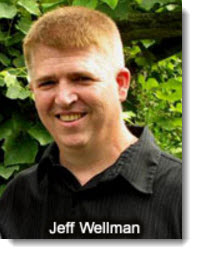 Jeff Wellman worked on a dairy farm for many years, and in 2007, he quit his job to dedicate 100% to his online business. He is a renowned teacher in internet marketing who accomplished to profit $100k in his first product launch.
Paul Counts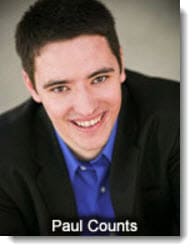 Paul Counts is working full-time with his online business since he had around 16 years old (pretty impressive!). He is an expert in traffic generation and has been teaching internet marketing through seminars all over the USA.
The Training
---
The step-by-step training comprises 98 videos covering 5 different business models. By choosing one or more of these models, they say it is possible to create a business with no start-up costs to the point where you can earn a full-time income from it.
So, here I present an overview of the main points covered in each business model:

Model #1 – Product Launch
It explains how you can create your own product and promote it for free. The process involves deciding on a niche based on market needs, the creation of digital products (including leveraging people's work for that) and the search for affiliates.
It will also explain the proper use of sales copy, which is text to persuade your readers.
Model #2 – Freelancing
In freelancing, you are paid to provide services on demand. The course will teach you how to become a freelancer using micro job websites. As competition is fierce, they will show you how to stand out from the crowd quickly and establish a sustainable and profitable business
Model #3 – Video Marketing
This model will focus the production and publishing of videos in the most popular video sharing sites, such as YouTube and Vimeo.
By helping people in a specific niche market and creating a successful marketing campaign with your videos, you will be able to get people to click on your affiliate links and subscribe to your list.
When people buy your recommended products through your affiliate links, you make a commission.
Model #4 – List Building
List building is an important process in internet marketing where you can get in touch with potential customers through their email. The challenge here is to get subscribers!
Here, you will learn how to do that by creating free opt-in pages in your website/blog to provide free offers in exchange for people's emails.
With a list of subscribers, your job will involve sending emails (follow-ups) with helpful content, combined with your products or recommendation. You will be able to use a free, suggested autoresponder to send automated emails.
Model #5 – Affiliate Marketing
Affiliate marketing is, in my opinion, one of the most efficient ways to make money online. It is my recommendation for every beginner before they decide to sell their own products.

Affiliate marketers promote other people's products and earn commissions when people click on their link and purchases the product. You will learn how to choose profitable products to promote and how to do that using free website editors.
Free Traffic Methods
Traffic means visitors. The big challenge in internet marketing is to get a high number of visitors to your websites, videos or any other method of promotion.
The training will provide 16 different free traffic methods. However, none teaches organic search traffic, which is a massive opportunity for the long-term profitability of your business.
Bonuses
---
There are also some cool bonuses:

This reward platform is going viral! Cash out via PayPal, Visa, Gift Cards, and in-game currencies - Click here to find out how to generate an extra $10+ per day! 
A 14 video course on how to use free graphics tools – You can also sell these courses as if they were your own.
An 11 video course on free screencasting (video screen capture) tools.  – Also with resell rights.
10 PLR (private label rights) reports on internet marketing topics, as well as 10 opt-in pages – In order to get a list of subscribers.
An affiliate marketing guide with 126 pages (in PDF) – The $100K Affiliate Training.
Is There Any Support? 
---
Yes! But it is a bit slow. You will have to send a support ticket system and wait for a response via email.
The Price? 
---
The value price of the whole training package is said to be $1835, but everything is offered now for $37.

I don't believe in these value prices because they are based on the subjectivity of the owners. In any case, what matters is the fair price offered by the training.
There is a 60-day money-back guarantee, which is good!
My Final Opinion 
---
As I have already mentioned throughout my website, being successful as an online business owner requires time and hard work. Many people are not willing to put in the time and effort, and when they realize the amount of work needed, they step back. This is very common.
So, for those starting out, don't spend too much on a training or any other product before you have a clear understanding of the processes to make money online.
So, No Cost Income stream 2.0 can be a good option for those with very limited capital to get started. It is pretty LEGIT! The training is good quality, easy to follow and the free methods really work!
The only drawback is that the training doesn't cover Search Engine Optimization (SEO), which is extremely important for most internet marketers. You can't ignore the possibility of getting visitors through search engines like Google, Bing, and Yahoo (what we call organic traffic).
My Recommended Platform
---
I recognize the good excellent value of No Cost Income Stream 2.0, but I need to say there is a better alternative. I am a premium member of a renowned training in internet marketing called Wealthy Affiliate.
There, I get instant support from a community of thousands of members, including the owners! I get feedback from my website and enough motivation to keep going… this is really important!
You can build two free websites and keep working on them for life. Awesome! No other platform allows you that!
Besides, they give a lot of emphasis on search engine optimization, and that's how I have been experiencing a consistent flow of visitors now, even though my site is still quite small
They are offering a free membership (no credit card needed) for you to get started. So, why not to try?
I tried for free, and as soon as I realized the potential to grow my online business with their help, I decided to upgrade my membership. This website is developed inside the WA platform, and it is a result of the training and support I get there.
>> Click here to read my Full Wealthy Affiliate Review! 
I hope you enjoyed this review and that information provided was useful and informative. If you have questions about No Cost Income Stream 2.0, please feel free to leave a comment below! I would love to help!
Your friend,
Stefan