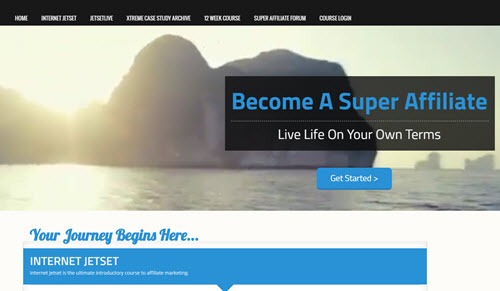 John Crestani, the owner of Internet Jetset, is claiming his system can be your first step towards financial freedom!
I was very skeptical in the beginning. The reason being that Internet Jetset is being sold through Clickbank.com, which is well known for selling hype-up and misleading products.​
So, I got access to the training to give you my honest opinion. I have to confess I was very impressed!
​Check my review and discover all you need to know about Internet Jetset.
Internet Jetset Review
Product Name: Internet Jetset AKA Super Affiliate System
Website: imjetset.com
Strategy: Affiliate marketing
Price: Jetset – $47, Jetset + JetsetLIVE – $47/month, Xtreme Case Study Archive – $187
Owner: John Crestani
Recommended? Yes
What is Internet Jetset?
It's a structured and quality training in affiliate marketing developed by a 6-figure earner called John Crestani.
The training focuses on building a solid online business using free traffic methods from Google, Youtube, and Facebook.
Different from most Clickbank products, Internet Jetset provides the most important strategies to kick start and scale your online business.
John Crestani started in internet marketing in 2013 and achieved fantastic success. Since then, he has made millions of dollars in affiliate commission, created his affiliate network company Nutryst and traveled the world.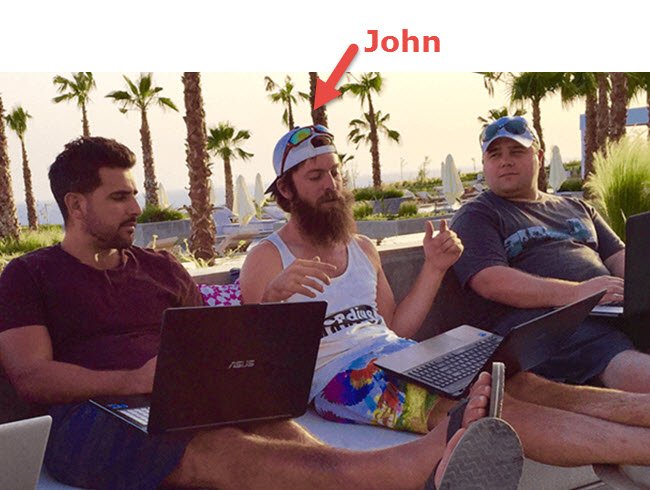 His successful businesses have given him time to train people through his courses and workshops. Also, he's been featured in many press articles.
Here are three of them:
Forbes: How A 28-Year-Old Got Fired Then Built A $500K-A-Month Business While Traveling The World
Inc.: Dealt a Massive Blow? 11 Tips From People Who Have Been There
Yahoo Finance: John Crestani, CEO of Nutryst, is Interviewed by Inspirey.com
John is excellent communicator! His lessons are inspirational, relevant and very thorough. You'll certainly be on the right path if you listen to what this guy has to say and take massive action on what you learn.
Imagine… 
Imagine being able to make money on your own terms! What would your life be like without a strict 9-5 schedule?
Well, this is a reality for those who build an online business to promote products as affiliate marketers. The problem is that we don't learn this strategy in regular education and we don't hear about it in the big media too.
What's left for us is information provided on the internet. But here we stumble across another problem – the internet is full of inaccurate, disconnected and misleading information. So, people tend to waste a lot of time and money in the process.
It's a fact that individuals who don't follow a structured training give up sooner than those who do. That's because there are too many shiny objects on the internet that will deviate your attention from what really matters to make money online.
So, you need to identify successful online marketers who walked the way and are willing to sell their knowledge and support. I highlighted the word "sell" because quality training usually comes with a price.
In my opinion, Internet Jetset is an excellent training for those starting out in affiliate marketing. It's also relevant for those who already have some knowledge and want to take their business to the next level.

The Different Membership Options
There are three types of products that I would like to discuss briefly.
Initial Product – Jetset: $47
This is an 8-hour long course that will prepare you adequately to become an internet marketer. John will provide an in-depth overview of free traffic methods and give you enough motivation to work hard for yourself.
Here is a screenshot from all lessons: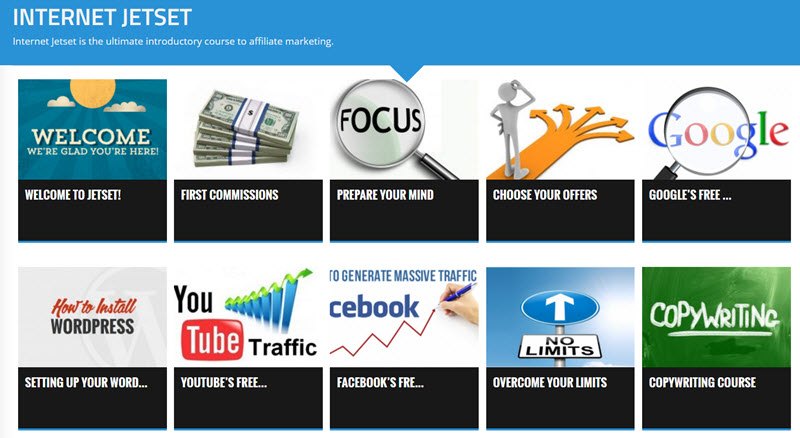 You will learn how to:
Earn your first commission from Amazon withing just 2 hours.
Avoid Shiny Object Syndrome that hinders your success
Choose a niche market and identify the highest payout affiliate programs
Set up your WordPress website
Get free traffic from Google, Youtube, and Facebook
Find long-tail, high-intent, high-volume keyword
Among other things…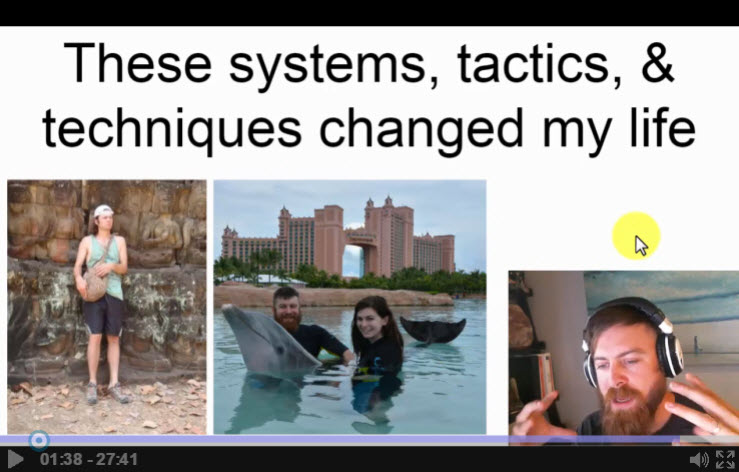 You are encouraged to go through all the exercises before moving to the next module. Therefore, it gives you a clear plan of action, which is paramount.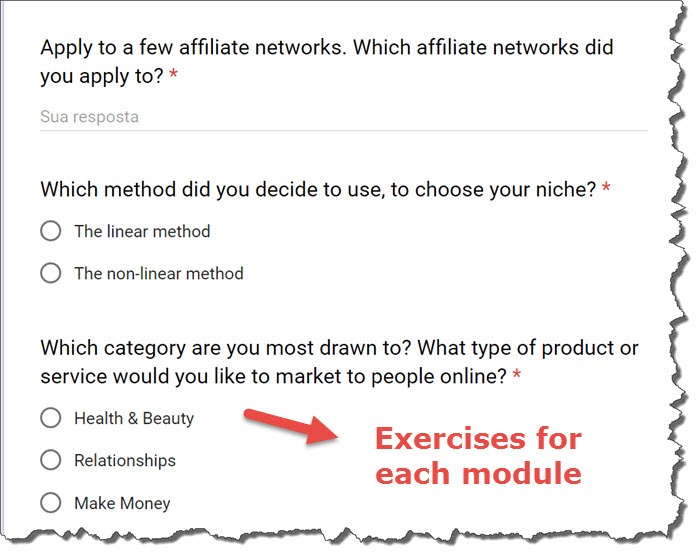 Upsell – Xtreme Case Study Archive: $187
This upsell provides an entire video archive with over 25 hours of case studies, interviews and webinars with highly successful marketers. Great stuff here!
You will also get access 12-week course designed not only for beginners but also for those that need advanced strategies. There is a lot of material on this course as you will get a total of 60 videos of roughly one hour each.
Not only that, but you will also get ten webinars and ten ready to launch campaigns. Such campaigns, containing ads and ready-built landing pages, target different niches like skin care, diets, fitness, among others.
Xtreme Case Study is worth the price!
Jetset + JetsetLIVE: $47/month
When you pay for the Jetset, you automatically become part of the monthly membership that provides live webinars and continued access to the Super Affiliate Forum.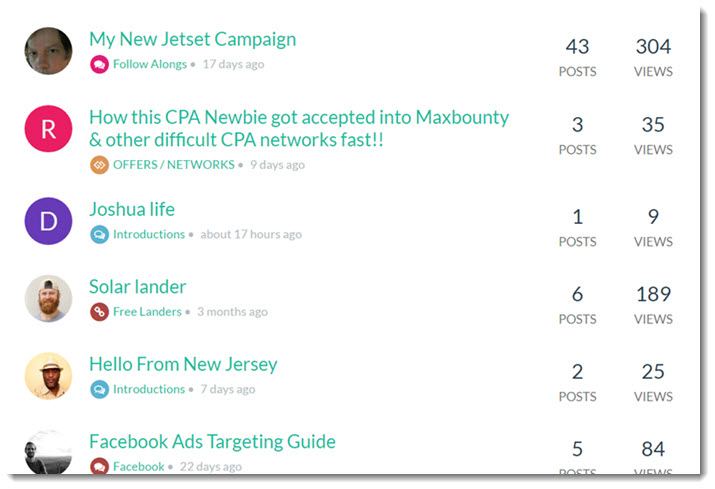 The forum is a great opportunity to get valuable support and feedback from John, the support team, and the whole community.
John is very active inside the community and once you are in, you can clearly notice the high level of commitment he has to its students. Here is a feedback that he gave to a member: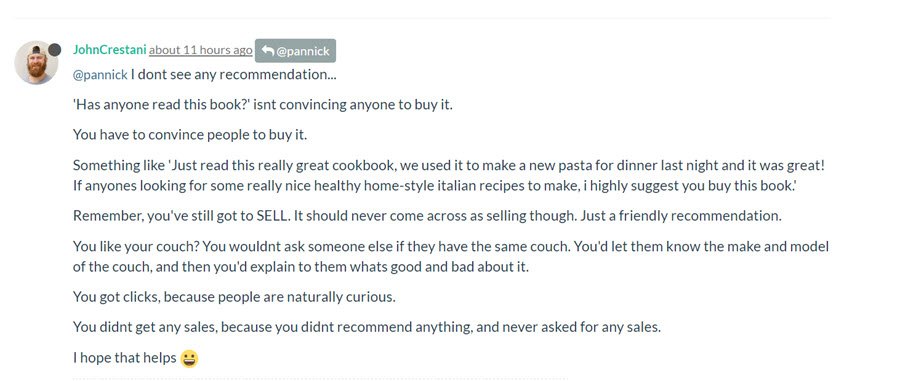 Pros and Cons
Pros
Extensive and valuable information
Reputable
Focus on free traffic, which is crucial to your success as an affiliate marketer
The step-by-step video lessons are relevant and very easy to follow
Exercises at the end of each lesson give you a plan of action
Access to a helpful forum where you can ask questions and feedback on your campaigns
Inspirational
Honest
Cons
There is no hosting for your websites – you have to pay extra for a hosting company.
You can't save your lessons in case you decide to cancel the membership.
Testimonial From a Successful Member
The business opportunity that attracted me the most was affiliate marketing because I could sell lots of volume and lots of product without having to deal with customer support, without having to deal with suppliers." "With your training style, you open up the safe, and you show what actually works." "The first campaign that I set up made money because the system is that good. The system is very easy and very streamlined, and the income just kept going up. -Tyler Ellison
Conclusion
Internet Jetset is an excellent training program in affiliate marketing. Rest assured you will get valuable information to start your online business and succeed.
Verdict: Legit and Recommended!
It's important to highlight that making decent money with affiliate marketing takes time and significant effort. You have to work hard for it, and give your business time to grow. Many people achieve great results in a few months, but the vast majority need over a year to see significant results.
Personally, it took me one year and a half to reach $500/month. I love to write and help people through my website. It's rewarding, and my online revenue doesn't stop growing.

This reward platform is going viral! Cash out via PayPal, Visa, Gift Cards, and in-game currencies - Click here to find out how to generate an extra $10+ per day! 
So, I can say from experience. Affiliate marketing is powerful and life-changing!
I purchased Internet Jetset specifically to write this review, but I'm a member of another platform that I would like to discuss below.

The Training Platform That I Use 
Even though I like John's training program, there is another platform that offers an exceptional course in affiliate marketing for almost the same price.
The platform I am referring to is called Wealthy Affiliate (WA).
Wealthy Affiliate is the platform that I use to build my own online business. And I will tell you why.
For $49/mo, you will get hosting for up to 25 websites. The website builder is included in the platform, so you don't have to pay for extra services.
WA also has a big and interactive community, live chat, keyword research tool, comments tool, weekly live training, technical support, various forums separated by subject and much more!
By the way, it offers a free starter membership that will help you build the foundation of your online business. It's awesome!
If you are interested to know more about it, click here and read my full Wealthy Affiliate review!
Thanks for reading this review, and I hope it answered all your questions about Internet Jetset. If you still have any thoughts or questions, feel free to leave me a comment below. I'll try to answer it as soon as possible.
Your friend
Stefa