Welcome to my Fruits Legend review!
I watched an advert that entices people to download Fruits Legend and win thousands of dollars a month.
The developers promise to send the money directly to your PayPal account.
The app went from 10k to over 500k installations on Google Play within the last two months. That, my friend, is what I call a successful marketing strategy!
Since Fruits Legend is funded by advertisement, you can bet they make a lot of money. But are they rewarding hundreds of thousands of players?
Given that 500,000 gamers earn $1,000 each month, the business must earn over $500 million per month just to break even.
That's so unrealistic! I will explain everything you need to know about Fruits Legend in today's review. Is it legit or fake? Let's find out!
Are you tired of fake money games? This step-by-step training helped me generate over $2,000 per month online and quit my job three years ago.
Fruits Legend Review
Name: Fruits Legend – Fram Frenzy
Developer: zacharygriffin
Availability: Worldwide
Payout Threshold: $1000
Price: Free
Overall Rating: 0/5
What is Fruits Legend? 
Fruits Legend is another synthesis game where you merge fruits to collect virtual dollars.
The money accumulates in your virtual wallet, and you can withdraw them via PayPal once you reach $1000.
Despite its popularity, Fruits Legend is still an "Early Access" app, meaning it's still in development.
That means they won't publish reviews on Google Play, so people don't know if the developer is rewarding players.
It's so unfair! They claim you can win a lot of money but keep the reviews secret so you don't know the outcome. That's very suspicious.
How Does Fruits Legend Work? 
You can install Fruits Legend on Google Play on your Android device.
Upon launching the game, they will show you this "Especial Event" where you need to collect $1000 within 24 hours to withdraw.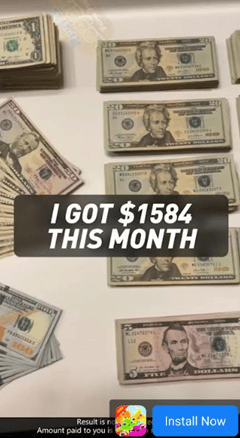 There is a countdown to give players a sense of urgency! This is a clever tactic to entice people to play and watch an insane amount of advertisements.
Next, they claim if you clock in for three days, you will get an Apple Watch Series 7. Seriously?
Yes, but there is more!

You will also collect puzzle pieces and diamonds redeemable for an iPhone 13 and more cash rewards!
How to Play Fruits Legend? 
You have to swap two fruits and place three identical fruits (same level) next to each other.
As a result, they will merge into a different, higher-level fruit.
Combining fruits with the PayPal logo will get PayPal cards worth $90 – $110!
After you reach $400, you will be forced to watch a video to deposit the money into your wallet.
Fruits Legend also give you the chance to flip four cards to win cash and 8 iPhone 13 puzzle pieces.
You can use tools to eliminate, increase or decrease fruit levels.
How do You Get Paid? 
Fruits Legend claims you must collect $1000 to cash out.
Once you get there, open the withdraw page by clicking the "redeem" icon or the cash balance at the top.
Next, select the $1000 PayPal card and enter your email address twice.
You can also convert at least 1 million diamonds for a $1000 gift card. Options include Amazon, Xbox, Playstation, Steam, Google Play, and Visa gift cards.
The game states that you must collect 120 puzzles to redeem the iPhone 13 Pro worth $1399.

Is Fruits Legend Legit? Does it Pay? 
No, it doesn't! Fruits Legend will not transfer the funds to PayPal even if you are a very patient and persistent person.
It will take less than half an hour and less than ten videos to reach $1000.
However, once you submit your PayPal account details, the developer will congratulate you and demand you watch 30 videos.
According to the app, you must meet this requirement within 12 hours to activate your $1000 order.

This reward platform is going viral! Cash out via PayPal, Visa, Gift Cards, and in-game currencies - Click here to find out how to generate an extra $10+ per day! 
This "activation" means absolutely nothing!
Those who watch the videos will be told to wait 72 hours or watch an additional 50 videos to apply immediately.

Believe it or not, your "order" will be generated, and you must wait for 168 hours to complete the review.
Don't wanna wait? They say if you watch another 100 videos to apply right away. Come one!
I hope you realize these are empty words used to capitalize on your expectation to win easy money.
There is no chance to earn real money with Fruits Legend!
Conclusion 
Don't waste your time playing Fruits Legend and making the developers rich!
They have designed a series of requirements so that you play their boring games and watch hundreds of videos.
It's completely fake, so you won't receive any money or an iPhone after meeting the requirements.
There are probably hundreds of puzzle games taking advantage of people in need of money. Please don't fall for them!
It's impossible to cash out thousands of dollars just because you watched a couple of adverts inside a free game.
Earn Real Money Online
If you want to make real money online with little effort, try Prizerebel! It's a reliable GPT site that pays for simple tasks like surveys, app installs, and free registrations.
Now, if you want to pursue time and location freedom and earn $1,000s per month, my top recommendation will show you how! 
Final Words
Thanks for reading my Fruits Legend review! If you have any questions or thoughts on this game, please leave us a comment below.
Peace!