Welcome to my Fantasy Island app review!
Perhaps you are visiting my blog because you saw a video promoting a mobile game called Fantasy Island.
The ad displays the PayPal logo and suggests they are giving away real cash rewards and even an iPhone 12. But note the small print that says "Result is not guaranteed".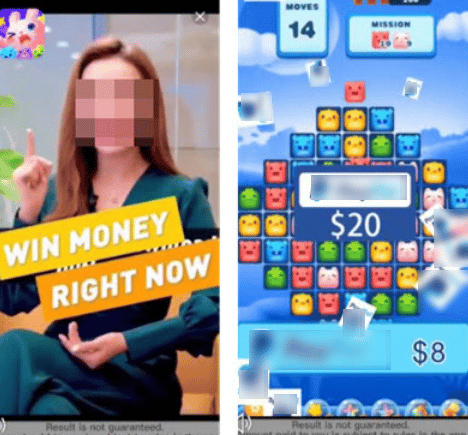 I believe you don't want to spend a lot of time playing this game only to realize you won't make a dime. So, is Fantasy Island a legit or another fake money app? I am here to answer this question and help you make an informed decision.
Before you leave, click here to discover the step-by-step program that helped me build an online business and generate $1,600+ per month. Get started for free – No special skills required! 
Fantasy Island App Review!
Name: Fantasy Island – Fairies Blast Journey
Developer: luori studio
Payout threshold: $100
Price: Free
Overall Rating: 

1/5
What is Fantasy Island?
Fantasy Island is another match-3 puzzle game that supposedly pays you real money to PayPal once you collect $100. Why would anyone play Candy-Crush from now on?
To pass the level and collect your dollars, you just have to match at least 3 same color pets and complete missions. I know! It's one of those opportunities that seem too good to be true!
Nevertheless, Fantasy Island has been installed over 100,000 times by people who have high hopes of cashing out.
How Does Fantasy Island Work? 
Installation 
Fantasy Island is available for free on Google Play for Android devices. As soon as you open the game, it will send you a cash coupon of $7.03. Keep in mind that this is just virtual dollars that cannot be redeemed via PayPal until you meet the cashout requirement.
How to Play Fantasy Island?
It's very simple. Just swipe to match at least 3 fairies and eliminate them.
You can only pass the level after completing the mission, which is displayed at the top. For example, on level 1, the goal is to blast 11 red and 9 pink pets before running out of moves.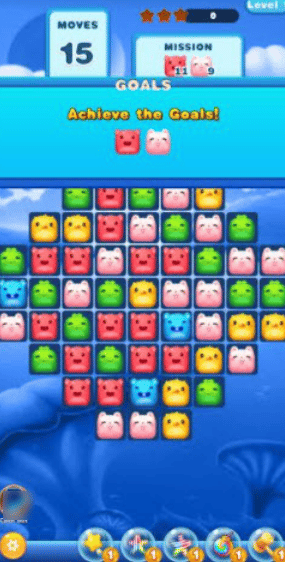 There are a few tools that help you blast the pets and achieve your goal faster. You can place the bomb, launch rockets, use the hammer and chance positions.
Once you complete the mission, you will receive a cash coupon worth $2 after you tap claim and watch a video.
The more fairies you destroy at once, the higher your score. However, it doesn't impact on the amount of virtual dollars you earn.
Besides cash coupons, Fantasy Island also awards diamonds that can only be used to buy props. Diamonds cannot be redeemed for PayPal money or gift cards.
You can boost your earnings by completing quests and sign-in daily.

Searching for the best way to make money online? Check out my top recommendation here! 
How Do You Get Paid? 
Fantasy Island allows you to cash out via PayPal or Amazon gift cards once you accumulate $100. If you reach this amount, open your cash balance, select your payment method, and provide your email address.
It says the cash reward will arrive within 1 – 3 working days.
Fantasy Island also claims that if you complete 700 levels, you can redeem $100 iTunes or Google Play gift cards.
Here are the top-rated apps that pay instantly! 
Prize Center
This is where you can collect puzzle pieces to win an iPhone 12, a Sony TV and many other expensive items. Use the bubbles or the lucky spin to get fragments. Prizes require 10 or 20 puzzle pieces.
Is Fantasy Island Legit? Does it Pay? 
Nope! Fantasy Island is another game that will make it almost impossible to reach $100 and cash out. It gives you $2 after every level until you reach around $94. Then, cash rewards plummet to fractions of a cent. 
At first glance, it seems more convincing than other money games that pay out high amounts such as $20 – $60. But make no mistake, this app is just like the rest because so one seems to get paid!
If it pays, then why is it so hard to find a successful story from players who actually received the money? Most positive reviews don't even mention about rewards!
On the other hand, there is plenty of negative feedback from users who didn't make a dime! I found one person who eventually made it to $100, but Fantasy Island didn't let him cash out.


Also, you may never collect the last fragment to claim an iPhone or another prize.
Pros and Cons
Pros
It's a nice game to play and kill time.
There are few ads compared to other games.
Excellent graphics.
There are hundreds of levels.
Cons
It takes a long time to reach $100.
You won't get paid.
Sometimes, the ads don't play, and the money is not added to your balance.
Is There an Alternative to Fantasy Island? 
'

This reward platform is going viral! Cash out via PayPal, Visa, Gift Cards, and in-game currencies - Click here to find out how to generate an extra $10+ per day! 
There are some great match-3 games that pay users in cryptocurrencies, but the reward is incredibly small! For example, you will make approximately 0.01 USD per day by playing the game called Bitcoin Blocks.
Ok, it's better than nothing, but why would you even bother? If you want to get paid for playing games, I think the best you can do is join a platform like Prizerebel and complete app offers. The company will give you points that you can redeem for PayPal and gift cards. The cash incentives are definitely much higher!

Conclusion
Fantasy Island doesn't provide a real opportunity to make money. I didn't find any evidence of payments and no one seems to get paid. The game itself is nice, but there are many other options out there, including the popular Candy Crush.
It's sad that many people will watch lots of videos and receive no compensation for their time. This can be a very frustrating experience, especially for those who are struggling to pay the bills.
If you need money, you cannot afford to waste time playing games that do not pay. Keep reading if you want to build an alternative and powerful source of income from home.
Earn a Full-Time Income Online
You could work from your laptop and earn decent commissions by building a website and publishing helpful content on a subject of your interest. Then, you could earn money by promoting other people's products or displaying ads on your site.
That's how I was able to reach $1,600 per month and quit my minimum wage job back in 2019! 
With so much disconnected and unreliable information on the internet, I recommend you stick with this step-by-step program developed by Kyle and Carson. 
Today, I work remotely thanks to the knowledge and support I received from them and all the community!
Final Words
I hope this review answers all your questions about the Fantasy Island app. If you have questions or thoughts about this game, let me know in the comment box below.
Thanks for reading!
Peace!