Welcome to my Dream Zoo review!
As usual, I was playing a money game when a very enticing advert popped up on my screen.
A woman in front of a luxurious car asks if you would like to make $4000 a month!
Then, she claims you will fall in love with Dream Zoo since you can earn $200 daily. 
The more animals you merge, the more money you earn in your PayPal account.
I took a few screenshots from the advert to expose their marketing tactics.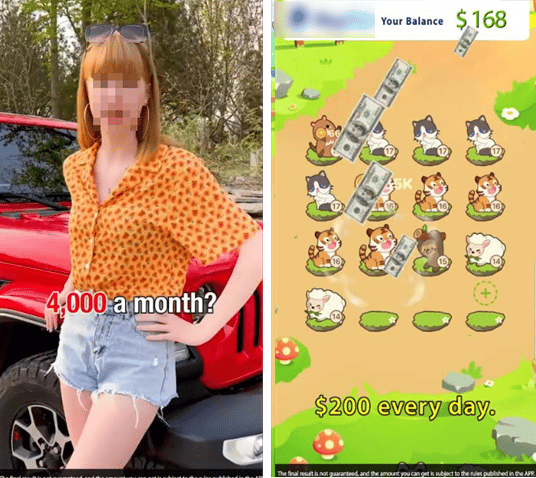 It's also important to mention that at the bottom of the screen, it says the final result is not guaranteed. The amount of money you can get is subject to the rules in the app.
Of course, most people don't read that small print. But even those who do, believe there is a real chance of making money with this application.
So, is Dream Zoo legit or fake? Will they transfer the money or waste your precious time? Let's find out!
Before you go, don't forget to check out the step-by-step system that helped me to generate $2,000+ each month and quit my job in 2019.

This reward platform is going viral! Cash out via PayPal, Visa, Gift Cards, and in-game currencies - Click here to find out how to generate an extra $10+ per day! 
Dream Zoo Review
Name: Dream Zoo
Company: GOBALDI
Availability: Worldwide
Price: Free
Payout threshold: £219
Overall Rating: 0/5
What Is Dream Zoo?
Dream Zoo is a free placement game where you merge two identical animals to unlock a new one.
I lost count of how many similar games I had already reviewed in this blog.
Since Google Play is jam-packed with such casual games, the developer has come up with a brilliant idea!
He entices players with ridiculous amounts of money as well as incredible rewards such as iPhones and other electronics.
Despite the fantastic rewards, Dream Zoo has been installed just 10k times so far.
How Does Dream Zoo Work? 

Dream Zoo is available for Android devices and is entirely free to play.
Your job is to drag and combine identical animals at the same level. As a result, Both creatures will merge and unlock a new, higher-level animal.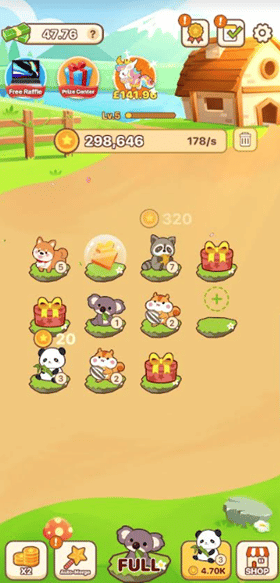 Each animal generates a specific number of coins per second. You may use this currency to purchase additional animals in the shop and place them where there's a vacancy.
Also, a level 1 Koala will appear automatically in a vacant space every 10 seconds.
Every time you unlock a new animal, you earn between £3 and £10. This virtual cash will be added to your wallet after pressing the "ok" button.
Remember that you will be encouraged to watch commercials to advance quicker in the game.
This behavior was expected since Dream Zoo is entirely funded by advertisers. So, the more videos you stream on your phone, the more money the developers make.
The app also claims that you have the chance to earn over £140 in dividends if you merge two Lv. 50 animals to get a Rainbow Unicorn.
Alternatively, you will supposedly get the dividend if you collect all five fortune Unicorns!
Withdrawing Your Funds
Dream Zoo allows you to cash out via PayPal once you accumulate at least £219.
Just open your cash wallet, select the amount of money, and press "Withdraw to PayPal." Next, you must fill in your PayPal email and hope for the best.

Win Big Prizes
While playing Dream Zoo, you will acquire puzzle pieces that you may trade for incredible prizes, such as an iPhone 12, a Samsung Galaxy, and more.
You need to collect 10 or 20 fragments, depending on the gift.
Earn extra puzzle pieces by playing the Lucky Spin or the Bubble of Puzzles.
Of course, they will lure you into viewing additional videos that are constantly lining the developer's pockets.
Is Dream Zoo Legit? Does it Pay? 
No, it doesn't! You won't receive any money in your PayPal account even if you meet all the requirements.
This is one of those games in which you spend your time while the creator makes big profits.
It will take an outrageous amount of time to accumulate enough money to cash out.
But the developer won't share his profits even if you reach the goal. 
On the Terms and Conditions page, Dream Zoo states that it reserves the right to control, modify or even eliminate virtual items at its sole discretion.

In other words, you have no payout rights because the business owes you nothing.
To make matters worse, the game is labeled as "early access," which means there are no reviews on Google Play.
But make no mistake. No one makes hundreds of dollars or pounds by merging animals and watching videos.
This is only an illusion designed with the sole purpose of increasing the app's profitability.
Conclusion 
I urge that you do not waste your time playing Dream Zoo in the hopes of making real money.
The game will drain your time, data, and spirit only to generate income for the app's owner.
Please, avoid any casual games that make unrealistic income claims. They never work exactly as advertised!
Earning $200 per day with Dream Zoo is utter NONSENSE!
Final Words
Thanks for visiting my blog and reading my Dream Zoo review. I hope it helps to raise awareness!
If you have anything to say about this application, please drop us a comment below.
Peace!