CryptoRize is an android puzzle game that allows you to earn real crypto by combining two or more coins.
The app is operated by B programmers, which are the creators of two other crypto-earning apps called BFast BFree and EFast EFree.
The goal is to blast as many coins as possible to pass the level and earn points. The more coins you blast, the more points you will get and, a result, the more crypto you will earn.
Don't forget to check out the step-by-step program that helped me reach $1,600+ per month from my laptop. No special skills required! 
CryptoRize App Review
Name: CryptoRize
App Developer: B Programmers
Eligibility: Worldwide
Price: Free
Overall Rating:

1.7/5
How Does CryptoRize App Work?
Registration
You can start playing CryptoRize after signing up with your Facebook or Google account. Keep in mind that your email linked to your Google or Facebook account has to be the same as your Coinbase email. Unfortunately, there is no option to change it later.
The company will ask permission to access your location in order to send you targeted advertising. Without this permission, they won't let you play the game.
How to Play
Simply touch clusters of two or more coins. Once you blast all the coins, you will pass the level and earn points redeemable for Bitcoin, Etherium, Litecoin, Ripple and USD satoshi. There are bombs and gems that will help you in the process.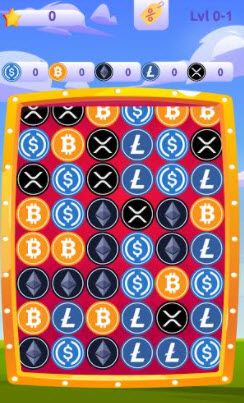 If you want to boost your earnings, CryptoRize allows you to complete surveys, install sponsored apps and complete offers in exchange for thousands of points. You can also invite friends and earn 5% of their withdrawals.
In my opinion, the worst thing about CrytoRize is the insane amount of advertising.
You have to watch a video every time you launch the app, start the game, pass the level, get points, withdraw, etc. It's crazy!
>> Discover more money-making games here. 
How Do You Get Paid? 
Unlike most reward apps, there is o minimum payout threshold. Therefore, you can select your favourite crypto and request your payment via Coinbase as soon as you collect points. If you don't have a Coinbase account, you must create one using the same email linked to your Google or Facebook account.
To prevent spam, CryptoRize only allows you to withdraw crypto once every 3 days.
How Much Money Can You Earn With CryptoRize? 
In the app description, CryptoRize warns users that it takes a very long time to earn a meaningful amount of money. In fact, most users earn fractions of a cent!
I have to confess this level of honesty and transparency is rare in the app industry. Most app developers promote their money-making games as an opportunity to make hundreds and even thousands of dollars. At the end of the day, no one gets paid!
With CryptoRize, you will earn very little money when you convert crypto to your currency (fiat). For example, 8000 points are worth a measly 0.01 USD.

Is CryptoRize Legit? Will You Get Paid? 
Yes, CryptoRize is a legit app, and it does seem to pay most people. However, there are some complaints from users who are struggling to cash out because the ads are not playing. If there are no ads or they don't work, you cannot request your payment.
Also, some people report that their accounts were disabled for no apparent reason. That's very frustrating!
Pros and Cons
Pros
Easy way to earn crypto.
Instantly payouts (no minimum threshold).
Cons
Extremely low rate of pay.
The game takes a long time to load.
Ads are not always available.
There is an excessive amount of advertising.
You can only withdraw once every 3 days.
There is no FAQ.
Conclusion 
CryptoRize is a legit game that allows you to earn fractions of a cent worth of Crypto per level. At such a low rate, you may have to play it for months and watch hundreds of videos to reach $1.
The app will consume a lot of internet data, so you may actually save money by not playing CryptoRize,
I think the game is not that bad, but I cannot stand so many ads! If you are searching for an alternative to CryptoRize, you may want to try Crypto Pop and Bitcoin Blast. The incentives are very low too, but at least they have fewer ads to push down your throat.
Earn a Full-Time Income Online
If you dream about making a full-time income online or just supplement your income with hundreds of dollars per month, I suggest building an online business.

In 2015, I discovered this excellent step-by-step program that helped me build a profitable affiliate site and finally quit my job to pursue my dreams. The best thing about creating an online business is the freedom to work whenever and wherever I want. The benefits are huge!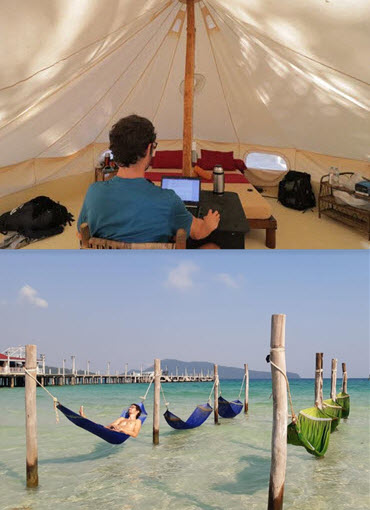 You can also take advantage of the digital economy by providing helpful content to the internet. You don't need to be an expert in anything! Just apply the right strategies and follow a clear plan of action.
>> Click here for full details! 
Final Words
Thanks for your time to read my CryptoRize app review. I hope it was helpful! If you have any thoughts or questions about this app, let me know in the comments box below.

This reward platform is going viral! Cash out via PayPal, Visa, Gift Cards, and in-game currencies - Click here to find out how to generate an extra $10+ per day! 
Peace!