Welcome to my Crazy Drop review!
Perhaps you watched Crazy Drop advert that seduced you with the opportunity to earn lots of money.
Do you remember this script?
"Why do you say games that allow you to withdraw 10 USD are fake?"
"Because there is a minimum threshold for withdrawal, but in the end, it's impossible to do so."
"What about Crazy Drop? It enters the amount to withdraw and pay immediately to your PayPal or Cashapp account."
"You can win prizes by playing games and get rewarded with hundreds of dollars."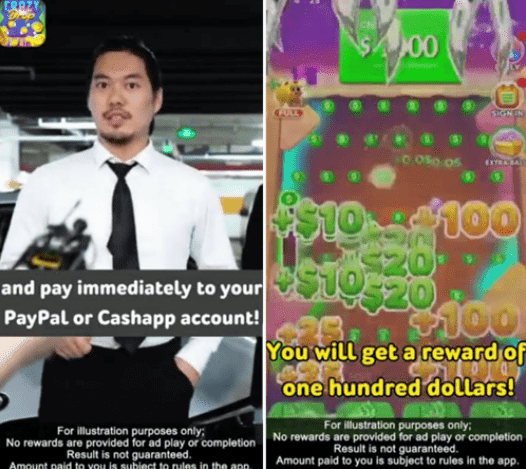 Unfortunately, many people don't read the small print that says "for illustration only. Result is not guaranteed"
I guess you already installed this money game and now you are trying to find if it's real or fake.
You have made the right decision in doing some research to find the true nature of Crazy Drop.
So, is Crazy Drop Legit? Will you receive the payment? Let's find out!
Top recommendation: This step-by-step program helped me generate over 2,000 US Dollars per month and quit my job in 2019. You can make it happen too! Free membership is only available here! 
Crazy Drop Review
Full Name: Crazy Drop
Developer: DoraBmonkey
Payout Threshold: $200
Price: Free
PEGI 18
Overall Rating: 1/5
What Is Crazy Drop?
Crazy Drop is Plinko game that comprises a board with lots of pegs or obstacles.
Developer claims you can use your earnings to redeem real cash rewards via PayPal Line Pay, Alipay and more!
You just have to tap the screen to drop the coins from the top. These tokens get deflected by the pegs and fall into a slot at the bottom.
When a coin falls into a slot, Crazy Drop will reward with bonus points.
In addition, you can trigger the slot machine and collect more tokens when you light all 9 bulbs.
How Does Crazy Drop Work?
Crazy Drop is funded by advertising, so the developer profits off of every video you watch.
That's why the application will push an advert down your throat every 10 seconds or so.

It also entices you to watch more videos to activate the slots twice or get more tokens.
There are legit platforms that pay for you playing games on your device. Check out my full list here!
How to Play Crazy Drop?
Just tap the screen to release green and gold coins from the top and into the pegboard.
You get to choose where you want them to fall. The tokens will find their way through the pegs and land into a slot at the bottom, lighting the bulb.
Each slot has a specific multiplier, which increases every time the bulb is lit until 100x.
Green coins add virtual dollars to your cash balance, whereas the gold coins award you tokens.
For example, when a green token lands on a x100 slot, you will get $1, which is the highest prize.
You start the game with 300 mixed coins, but you can always get an extra 50 coins by watching a video.
When you light all the 9 bulbs, you activate the 3-reel slot machine and get the chance to win more green and gold coins.
Puzzle Prizes
Crazy Drop also suggests that if you collect enough puzzle pieces, you can claim Apple products, cameras, smartphones and more!
Tap the puzzle bubble or press the lucky spin to collect the fragments. But first, you need to watch the video to please the developer.

How Do You Ger Paid?
If you open your cash wallet, you will find a list of payment methods.
Choose from PayPal, Amazon, Line Pay, Alipay and other options to withdraw your money.
The first opportunity to cash out is when you collect at least $200 worth of green tokens.
However, you can also redeem higher amounts if you meet following conditions:
$500
$777
$1000
$3000
$5000
$300 – collect 3,000,000 gold coins
$777 – match one 777 in slots
$1000 – get 36 ABC symbols in slots

This reward platform is going viral! Cash out via PayPal, Visa, Gift Cards, and in-game currencies - Click here to find out how to generate an extra $10+ per day! 
Is Crazy Drop Legit? Does it Pay?
No, it doesn't! Crazy Drop says you can withdraw real money but the prizes are fake.

At first, they suggest you will receive the money after collecting just $200. But of course, this is not the end of the story.
Once you reach the target and try to cash out, it claims you need to light up all bulbs 30 times to approve the order in 7 days.
But do you really think they will transfer the funds after that?
There will be thousands of qualified players in front of you to receive the reward. So, they ask you to hold on, as your position in the queue is refreshed every minute.
As I am writing this review, my position is 8999, but I am sure I won't get a penny!
I checked the reviews on the Play Store and found many disappointed players.
If Crazy Drop was rewarding players with hundreds of dollars, the reviews would reflect that. Instead, I just see reports of people who didn't receive their money.
Conclusion
Don't play Crazy Drop with high hopes of making hundreds or thousands of dollars. It just won't happen!
These so-called money games are only designed to maximize revenue for greedy developers.
Therefore, this game will get the player to watch a crazy amount of advertisement for nothing.
Make no mistake. You are just wasting your time and mobile data playing Crazy Drop.
Verdict: Not Recommended
Earn a Full-Time Income Online
Instead of playing mobile games that don't pay, I suggest a proven business model that allows you to earn life-changing commissions.
In 2015, I created an affiliate site that helps me attract thousands of visitors and make profits.
My jobs is to provide content that ranks on Google and inform people! It works, otherwise you wound't be reading this review right now.
Seriously. I coudn't ask for a better work-life balance as I can open my laptop and work anywhere, anytime I want.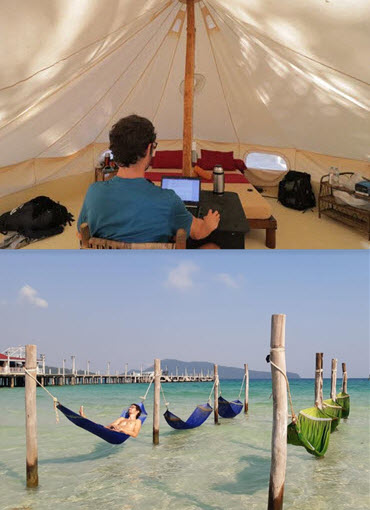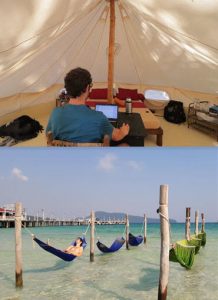 This step-by-step program helped me create this site from scratch and succeed.
You can apply the same strategies right now and benefit from the digital economy, which is extremely profitable!
Final Words
Thanks for reading my Crazy Drop app review!
I hope this post answers all the questions about this game. Did you try to cash out? How was your experience?
Kindly leave us your comments below to contribute to the discussion!
Peace!