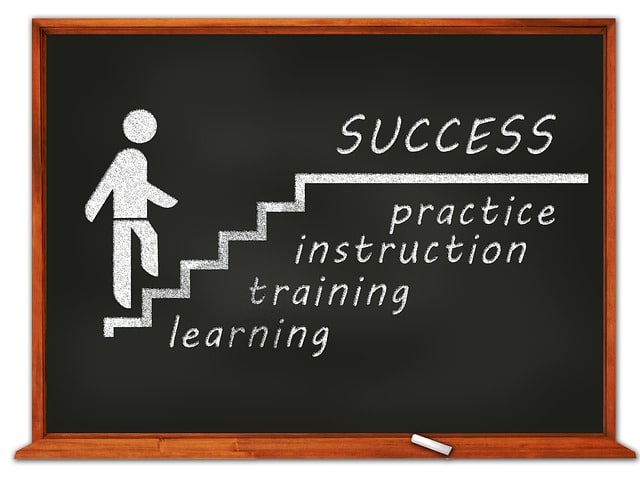 In this post, I would like to give you some important advice on how to achieve the level of success you want, be it $100s or $10,000s per month, it doesn't matter! Remember that when you are an internet marketer, the sky is the limit, because you can always increase your income by:
Attracting more people – publishing more content, promoting existing content or…
Increasing your conversion rate – improving existing content, improving your marketing strategy etc.
What Defines a Successful Online Business?
First of all, what defines a successful online business? How do you define success? Well, this is a subjective matter as each individual see success in a different angle.
A friend of mine, who earns $50.000 per year in a qualified job, might think that earning $2000/month with an online business is a complete failure! I am sure he wouldn't change his 9-5 job for the sake of "working from home"! But I know many people would, and I am one of those who prefer to abdicate of that extra $ 3000/month to have a more flexible and stress-free lifestyle. So, it really depends on your aspirations!
You decide what a highly successful business mean to you! Ah, and don't forget about the small successes as well… they all contribute to larger goals.
Without further ado, let me show you what you need to keep in mind in order to move in the right direction towards your goals.
#1 – Never Give Up
Successful online businesses are not created overnight. It may take 1 or even 2 years to start making some money. Think about it, if it were quick and effortless, everyone would be working from home and enjoying the absolute flexibility in their lives. Yes, the reward is absolutely amazing! But you need to keep in mind that it requires a lot of time and effort.
Some people start their businesses extremely motivated, but when they don't see results in the first month, they give up. Some people work on their sites for a whole year, but if the results are not satisfactory, they quit!
However, they forget that in order to compete for a high-paying job, a new graduate needs to spend a hell lot of money and 4+ years at Uni. Even though, there are no guarantees…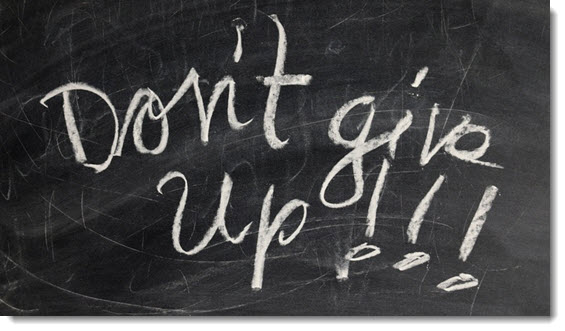 An online business takes time because, as I already mentioned, you need significant traffic. The more articles you write, the more keywords you target. As a result, the more people will find you through the search engines. It just takes time to create a lot of quality content.
It just takes time to create a lot of quality content.But, trust me, the people who succeed are the ones who go the extra mile and don't give up!
Whenever you feel like giving up, remember why you started your business in the first time.
So keep, creating, keep improving, keep evolving… but give your business the time necessary to  mature and generate profits.
#2 – Don't Be So Hard on Yourself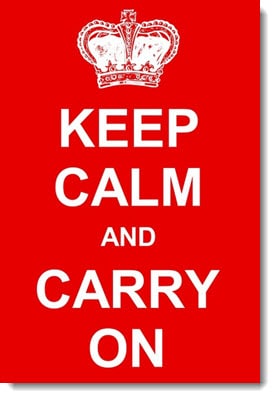 Everyone has their own pace to learn and apply things, there is no pressure at all!
It's normal to feel overwhelmed, but you don't need to focus on more than one step at a time. I can guarantee, the things you struggle with today will feel so natural in the near future. Time will heal everything!
The feeling of failure happened to me a few times, but it's normal. You'll learn a lot from your mistakes.
#2 – Focus on Helping People
You need to be genuinely interested in helping people if you want to have success online. The main purpose of your website is to provide quality information and honest opinions.
Focusing always on your bank account  will certainly reflect negatively on your content. As a result, people will distrust you, and leave your site before you have a chance show your recommendations.
It's important to highlight that if you don't have engaged visitors to your website, you have little chance of making money online.
So, before you think about any profit, think about how you can help others within your chosen niche. The more you provide value, the more people will trust you and follow your advice.
#4 – Keep Working
People create their first 10-20 pages and believe their job is done. Not really… Unless you create something extraordinary and goes viral, you will need to create much more than that to start experiencing some traffic and revenue.
In the beginning, not every page will rank on the first or even second page of Google. This means that from 50 articles, you may have 5 on the first page, for example. So, you need to keep posting and accumulating traffic.
Even when you reach a point of relative success, you won't be able to abandon your site and make 100% in passive income. An abandoned website will lose rankings and traffic over time.
Remember, even though it's an online business, it's still a real business that requires maintenance.
#5 – There are No Shortcuts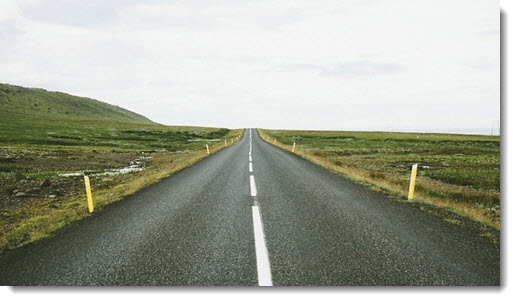 You will probably find many smart and deceitful people trying to make money from you. The internet is infested with scams.
Some of them will try to convince you that it's possible to increase traffic and sales if you buy this and that. Guess what happens when you buy one of those "extraordinary" products? They will push you more upsells! Heck! If the product was so amazing, why do you need more stuff?
Don't believe in any product or service that promises an easy road to success. Don't believe in making millions overnight! There is no such thing!
No matter how much you wish it was true, remember those words… THEY JUST WANT YOUR MONEY! That's all!
Focus on your website, keep writing quality content and Google will respect you more and more, little by little. Seriously, there is no secret!
#5 – Keep Learning
Knowledge is power, so learning will be your constant companion during this journey. Very few people start as an expert in their niche market.
It's possible to start with minimum knowledge and grow your site to an authority as you learn new things day after day.
Read a lot about your niche, follow a reliable training in internet marketing and be in touch with other people via blogs/websites, forums and social media. Never be afraid of asking for help! There is no such thing as a stupid question.
Remember, you don't need to stick with a single niche forever. If a website is not advancing as you realistically expected, you can always create a new one! Some websites will walk faster than others, it's natural. Experiment!
Conclusion
Building an online business requires time, perseverance and commitment. You need to keep learning, posting articles regularly, improving your writing and marketing skills. But above all, you need to put your audience first and never give up!
If having the freedom of working from home is something that really entices you, you should give yourself the time necessary to achieve this lifestyle. It's worth it! Anyone can grab this opportunity, and there is no better time to get started than NOW!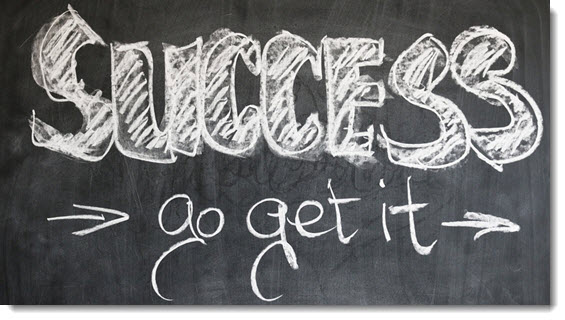 If you need help with your online business, I highly encourage you to be part of an online community that I am a member of called Wealthy Affiliate.
It's a great place to learn from successful entrepreneurs and people from all walks of life. There are free lessons, live chat, forums and a platform to build websites. The starter membership is 100% free with no strings attached, so why not give it a try?

Do you want to know how Wealthy Affiliate can put you on the right track to succeed?
Click Here and Read My Wealthy Affiliate Review
I hope this article served as inspiration for you to start or keep working hard on your website. Please, feel free to leave your thoughts and questions below and remember that I'm always here to help you at an