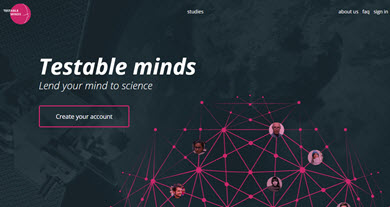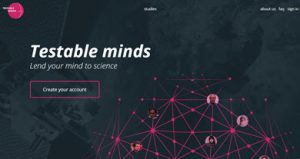 Welcome to my Testable Minds review!
Would you like to get paid for contributing to science?
Testable Minds is the platform that connects researchers from prestigious universities with people who has a genuine interest in helping scientific research.
As a member, you can take part in behavioural and psychological experiments and get paid for your contribution.
It's important to note that Testable Minds don't want to be seen as a money-making website, which is why they have limited personal earnings to $50 per month.
However, this limitation doesn't change the fact that most people will sign up with the sole intention of making money. This is perfectly fine as long as you take the time to read all the questions and provide honest answers.
In this review,  I will explain everything you need to know before joining Testable Minds and give you my frank opinion. Is it worth your time? How much money does it pay per survey and is it easy to qualify for them?
If you are serious about making money online, don't forget to check out the step-by-step program that helped me reach $1,600+ per month. No special skills required! 
Testable Minds Review
Name: Testable Minds
Website: https://minds.testable.org/
Eligibility: Worldwide 18+
Minimum Payout Threshold: $10 (verified ID)
Overall Rating:

4/5
What is Testable Minds?
Testable Minds is a platform where you can participate in ongoing studies from leading universities around the world such as Oxford, Sandford, Harvard and Cambridge.
Most studies are aimed at understanding human psychology and behaviour, which is why the platform has the word "Mind" in its name.
Launched in 2018, Testable Minds is very similar to Prolific, which is the most popular and reputable platform take part in academic studies.
To become a "Mind", you must first create a free account and complete a profiling questionnaire. Then, the platform will show you only the studies that match your profile.
Every time you complete a study, Testable Minds will add a cash incentive to your account, which you can withdraw as soon as you reach $10 (verified accounts).
How Does Testable Minds Work? 
Who Can Join Testable Minds? 
Testable Minds is open to individuals all over the world, but studies usually target residents from the country where the research taking place. For example, Auckland University researchers usually recruit residents in New Zealand.
Also, you can only open an account if you are over 18 years old.
How to Register? 
Creating an account with Testable Minds is quick and easy!
Simply click on "Get Started" and fill out a registration form with your name, date of birth, language, email, and mobile phone number.
Next, verify your phone number by inserting the code sent by SMS. Finally, you must click the link in the email to complete your registration.

Verify Your Identity
Once you log in, you may want to upload a copy of your ID document to prove your date of birth and gender. Once you do that, your account is set as verified.
Some people don't feel comfortable submitting their documents online, and that's totally fine!
ID verification is not mandatory, but some researchers only recruit verified "Minds". In addition, a verified member also benefits from a lower payout threshold of $10, instant payments, free card from Revolut and a $1 bonus.
Complete Your Profile
After the registration, the next crucial step is to fill up your profile information, which you can find in the menu.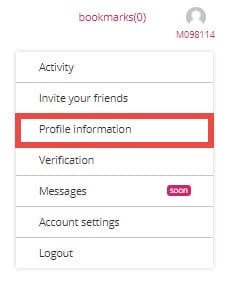 Answer as many questions as possible to ensure that you do not miss any opportunity.
The reason is that studies will only be visible to individuals whose profile match with the ones that researchers are looking for.
For example, a study may be carried out only with people who work at specific industries. So, if you don't provide any job information, Testable Minds won't give you the chance to take part in this particular study.
Take Part in Academic Studies
Unlike marketing research companies, Testable Minds will only show you studies that you qualify for based on your profile. That's great news because it means you won't waste your time answering qualification questions.
According to the FAQ, new studies are posted all the time, but some testimonials on the internet suggest that there are not many opportunities.
Some studies can reach their quota really fast due to a large number of applicants. Therefore, Testable Minds advise you to activate browser notifications and act as soon as possible. In that way, you can be one of the first ones to apply before the quota is reached.

Most studies usually take between 5 – 30 minutes to complete. It's important to read all questions carefully and don't rush while taking part in the experiment.
If Testable Minds think you completed the study too fast, they may not approve your participation and you will not get rewarded.
Me, personally, I think academic research surveys are more interesting and less boring than marketing research ones.
For example, the University of London was conducting an experiment to test people's memory for visual objects. There was also a recent survey on the effects of COVID-19 on mental health.
In my opinion, that's more interesting than giving opinions about phone networks and TV licenses. What do you think?
Here are some examples studies that I found on the dashboard:

This reward platform is going viral! Cash out via PayPal, Visa, Gift Cards, and in-game currencies - Click here to find out how to generate an extra $10+ per day! 

How Much Money Can You Make? 
Most studies pay between $0.50 – $5 per study depending on their duration, complexity. It's a much lower rate compared to Prolific, which pays at least $6.50 or £5 per study.
There can be studies that pay $6- $15, but those are rare and more difficult to qualify.
As you already know, Testable Minds has a cap of $50 per month, but I think there are not enough opportunities to reach the limit.
On Reddit, some people reported that they get 1 or 2 studies per month even as a verified member.
How Do You Get Paid? 
It depends on whether you submit your ID for verification or not. If you are a verified user, you can withdraw the money as soon as your balance reaches $10. Otherwise, you can request your first payment once you have $20.
Testable Minds does an excellent job is providing many payment methods. You can cash out via PayPal, Revolut, gift cards and bank deposits.
They highly recommend you choose Revolut because, unlike the other options, you will get the money immediately after your request. The payment is very fast and secure!
I'd rather cash out via PayPal, but unfortunately, it charges a transaction fee of up to 5%.
If you don't have a Revolut account yet, I recommend signing up using their affiliate link to get a free physical card.
Now that you already know all the important details about Testable Minds, let's break down the pros and cons.
Invite friends and earn $1
Another way you can make money with Testable Minds is by sharing your affiliate link with friends or anyone on the internet.
You will earn $1 for every person that joins the community through your link and makes the first withdrawal. The good news is that there is no limit to the number of people you can refer.
Pros and Cons
Pros 
Earn money while helping the scientific community.
Earn $1 bonus if you sign up with Revolut through their affiliate link.
No survey disqualifications.
Some academic studies pay more than marketing research studies.
Most surveys are fun and interesting.
There are several payment options.
Get paid almost instantly via Revolut.
You can complete surveys on your phone.
Earn $1 by inviting friends.
Cons
You cannot earn more than $50 per month.
There are not many opportunities compared to other survey sites.
It can take 1 week for ID verification.
Is There an Alternative to Testable Minds? 
Moneywise, I am confident that Prolific Academic is better than Testable Minds for making money.
It pays twice as much as Testable Mind does, there are more studies and there is no limit to how much money you can earn. Some people report making over $100 per month with Prolific, which is remarkable!
If you want to take part in marketing research studies, you can also try this well-established GPT site. They have other many other ways to earn points such as app offers, trial offer and videos
Conclusion – Is Testable Minds Worth it?
Testable Minds is a legit platform to earn some extra money by helping academic research. It's nice to contribute to studies that can somehow have a positive impact on society.
So, yes! If you want to contribute to science and receive a small compensation, Testable Minds is worth joining!

Just keep in mind that your earning potential is limited to $50/mo and that you may find very few opportunities depending on your profile.
That's not a big issue considering there are lots of other survey panels and GPT sites out there.
If Testable Minds doesn't live up to your expectations regarding invitations and cash incentives, sign up to the other sites that I mentioned.
Now, if you dream big, and you wish to make a full-time income online, read the next section and discover the method that I use.
Earn a Full-Time Income Online
With the current economic crisis getting worse by the day, more and more people are searching for opportunities to make money online.
The downside of marketing and behavioural studies is that you are always trading your time for pocket money.
Some panellists rack up $200 or even $300 per month, but if they were to work the same amount of time using another strategy, they could make thousands of dollars!
What if I told you that you could build an online business and get paid month after month thanks to content that you created years ago?
The larger your advice, the more money you can make!
I used to complete paid surveys a few years ago, but I was wasting a ridiculous amount of time due to frequent disqualifications.
Luckily, I discovered this excellent step-by-step program where I learned how to set up an affiliate site and start making life-changing commissions.
Today, I can work from my laptop just creating helpful content to the internet with no need for a boss.
>> Click Here if you want to learn more about this program and my personal results!
Final Words
Thanks for taking the time to read my Testable Minds review. I hope this post gives you a better understand of this platform as well as open your eyes for other possibilities.
If you have any questions, let me know in the comment section below.
Stay safe and peace out!