Welcome to my Shooting Go review!
I found the Shooting Go app after typing "games that pay" on Google Play.
The developer claims you can earn earn mony just by aiming and shooting the targets. Not only that but it says it's easy to get huge rewards!
When I started playing Shooting Go I was impressed with the excellent 3D graphics and satisfying gameplay.
However, you are probably reading this post because right now, you need more money than entertainment.
It shows lots of dollar bills, but will you receive the payment or not? Is Shooting Go a fake or a legit app?
Recommended: This step-by-step program helped me grow an online asset and make  $1,600+ per month. It's free to join!
Shooting Go App Review 
Developer: Yu Sian
Eligibility: Worldwide (age: +18)
Prize: Free
Payout threshold: N/A
Overall rating:

2/5
What is Shooting Go?
Shooting Go is a 3D game where players earn virtual dollars by shooting at objects.
The developer advertised his game as if you could earn reach accumulate hundreds of dollars in with only a few gunshots.
The app has been rated 4.5 stars despite the large number of complaints. Before I get into more details, let's see how the games works.
How Does Shooting Go Work? 
Installation and permissions
Shooting Go can be installed for free on the Play Store. Playing this game means that you are automatically granting access to all the photos, videos and files on your phone.
Therefore, the developer can change and even delete content that is stored in your SD card. It's crazy!
I only install game apps because my job is to test and review them on my blog. But as soon as I finish my analysis, I uninstall them right away!
How to Play Shooting Go? 
It's very simple! Just tap on your screen and aim at one of the objects through the sniper scope. Then, center the target and release the finger to fire the gun!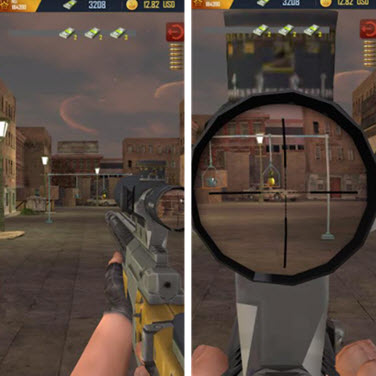 Once you hit all objects, you will get two types of virtual cash. The first one can only be used to upgrade your weapons, which doesn't help you earn more money.
As for the second reward, you will get a specific amount of virtual dollars (USD) that accumulate at the top-right balance.
Just keep in mind that you will always have to watch a short clip before collecting the reward. It's very irritating!
That's all there is to Shooting Go gameplay! Now, let's talk about what really matters for most people. MONEY!

How do You Get Paid? 
Tap on the redeem button or cash balance. In order to withdraw the money, Shooting Go requires that you watch at least 100 videos and/or play for 7 days. 
Once you meet the requirement, tap "cash out" and follow the instructions.
From what I can see on my game version, there is no minimun payout threshold.
However, many users complain they cannot reach $100, so I suppose the developer was asking a minimum of $100 to redeem.
Is Shooting Go Legit? Does it Pay? 
I don't think Shooting Go pays, otherwise, it woudn't be so hard to find users praising the app.
On the contrary, most people who take the time to write a detailed review complain they are not able to cash out.
Shooting Go starts giving you 1 USD, then your earnings slowly drop to less than $0.02 per level. Eventually, it stop giving virtual cash and you get stuck.
One person said he was approaching level 700 but still had not reached the $100 mark. That means he had to endure at least 700 ads with no money to show for it.
I cound't find any person who made money and to make matters worse, the developer does not provide the Terms of Service. So, there is little hope here!
Check out these app review:

Conclusion 
Shooting Go is decent 3D game, just don't expect to receive the money to avoid big disappointment.
It's good for killing time, but if it wasn't for the money, many players would get bored and stop playing within a short time.
I hope you understand that developers are using cash prizes as bait to attract a huge audience to watch their ads.
However, they take advantage of the fact that no one will force them to pay users.
So, they just collect ad revenue and advice you to keep playing in hopes you are the next winner.

This reward platform is going viral! Cash out via PayPal, Visa, Gift Cards, and in-game currencies - Click here to find out how to generate an extra $10+ per day! 
There are very few honest games, but there are rare and pay very little money. That's why you are better off using other strategies.

How I Make Money Online
In short, I create helpful content for my own website which I created back in 2015.
It's simple! When someone visits my site, companies pay me to show advertising. I also make money from the affiliate offers that I promote.
Thanks to this excellent step-by-step program, I created this site and applied solid SEO strategies to rank on Google and generate revenue.
It takes time to grow, but in my opinion, it's worth pursuing an online income that can give you the freedom!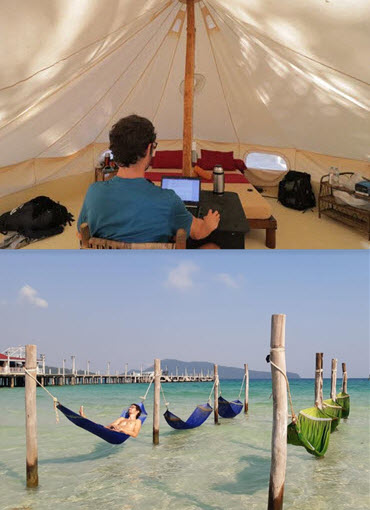 > Click here to learn more about this business opportunity and start today!
Final Words
Thanks for visiting this blog and reading my Shooting Go app review. I hope it was helpful!
If you have questions or thought about this game, let me know in the comment box below.
Peace!