Welcome to my Rich Farmer review!
Rich Farmer is promoted as the most popular money-making game for Android devices. I seriously doubt it, but anyway!
The ladies on the commercial claim that all rewards are authentic and that you can withdraw at least $50.
Not only that, but they said we will supposedly get paid within just 5 minutes.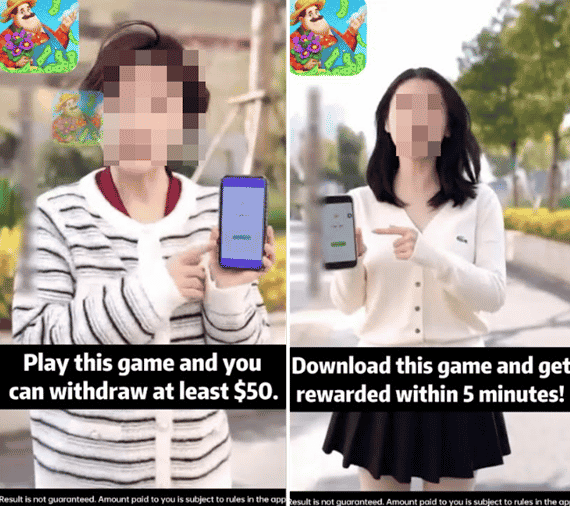 I couldn't believe anything they said, so I had to install and put the game to the test.
Unfortunately, many fake money games still mislead the public with unrealistic income claims.
So, in order to avoid anger and frustration, I seriously encourage you to read this review before playing.
Is Rich Farmer legit or fake? Does it transfer hundreds of dollars to your PayPal? Let's find out!
Top recommendation: This terrific program assisted me in generating over USD 2,000 a month online and quitting my job in 2019.
Rich Farmer Review 
Name: Rich Farmer
Developer: ZQ FUN
Payout Threshold: $300
Price: Free (no in-app purchases)
Overall Rating: 0 stars
What is Rich Farmer? 
Rich Farmer is another cube elimination game that gives players high hope of earning real money.
You will collect a decent amount of virtual cash just by tapping blocks of the same color and clearing the stage.
After reaching the payout threshold of $300, the game allows you to cash out using several methods, including PayPal and Paytm.
Although Rich Farmer has over 100,000 installations, there are no reviews on Google Play yet. That's strange, given that the app was launched in April 2022.
How Does Rich Farmer Work? 
Rich Tree runs on any Android device and is available for free on Google Play.
After launching the game for the first time, you will be asked to choose a payment method such as PayPal, PicPay, Dana, Cash App, and Paytm.
You can input your account information immediately or leave it for later.
Next, Rich Tree claims that the cash earned from the game will be sent directly to the account you entered.
Click "Finish" to confirm that your information is valid and correct.
Please do not enter the password that allows them access to your personal account. Otherwise, you are putting it at serious risk.

How to Play Rich Tree? 
Before you start the game, you will be asked to select a welcome gift, for which you will receive either $50 or $200.
Every day, you can pick your daily gift by taping the "random" button and watching a commercial.
Rich Tree features simple gameplay in which you tap at least two cubes of the same color to destroy them.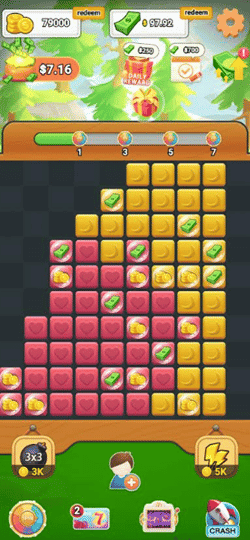 You must break as many cubes as possible to clear the stage with a high score.
As you clear the blocks, you will earn coins and virtual dollars, which will be credited to your account immediately.
However, you can win a larger cash prize after completing each level.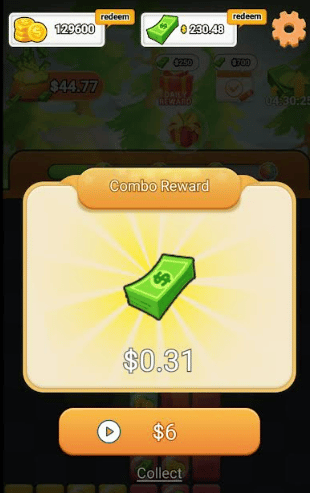 They will offer you a few cents, but you can win a bigger cash award if you click the button and watch the film.
You will make progress by eliminating the identical blocks and eventually trigger the lucky wheel with even more prizes!
Rich Farmer also features other games that allow you to collect even more rewards. For example, you can play the Lucky Scratch, Lucky Slot Jackpot, and the Crash.
How do You Get Paid? 
Rich Farmer claims to transfer the money after reaching the payout threshold of $300.

You can also trade 600,000 coins for a $100 gift card to major retailers like Amazon, Nike, Adidas, Sephora, Walmart, and Xbox.
Every time you watch a video while playing the game, Rich Former will save some diamonds into your piggy bank.
When your store value reaches $0.01, you can supposedly cash out on the second day.
Is Rich Farmer Legit? Does it Pay? 
No, the developer won't compensate you for all the time you put into the game.

This reward platform is going viral! Cash out via PayPal, Visa, Gift Cards, and in-game currencies - Click here to find out how to generate an extra $10+ per day! 
You will work your way up to $300 only to discover another requirement knocking at your door!
Like hundreds of other games, Rich Farmer will urge you to watch 60 videos to activate your transaction.

That's completely fake because they will put you in a fictitious queue once you get there and ask you to watch even more videos.
Then, the app will glitch, and you won't receive a dime!
Besides, the money in your piggy bank will disappear the following day.
Many players report jumping through all the hoops and seeing hundreds of videos for nothing!
It's sad because instead of using a legit platform to supplement their income, players are helping the developer profit from the app.
If you find this task on another Unity game, you can rest assured there is no actual money to be made!
Conclusion 
Don't download and play Rich Farmer with high hopes of making real money because you won't get a dime!
All the conditions were put in place to prolong your gameplay and, as a result, the number of videos you watch.
This is because the developer is the only one that gets paid by the advertisers for having you as his audience.
I strongly advise everyone to avoid games that use the PayPal logo and make unrealistic claims because they cannot keep their word! 
There is a legit block elimination game that transfers real Bitcoin to the player's Coinbase account. Check out my Bitcoin Blocks review to learn more! 
I want to warn you that you should not expect to become the next crypto millionaire. On the contrary, you may only earn a few dollars worth of BTC in a year!
Earn a Full-Time Income Online
If you dream of earning a decent income online, you could follow in my footsteps and start an online business.
With the help of this excellent step-by-step program, I created a lucrative site that pays all my living expenses.
Having an online asset is a blessing since I don't have to rely on any job to put food on the table. Besides, I have the freedom to work whenever and wherever I please!
Final Words
I hope my Rich Farmer review was helpful. If you have any queries or comments about this app, please leave us a comment below.
Peace!