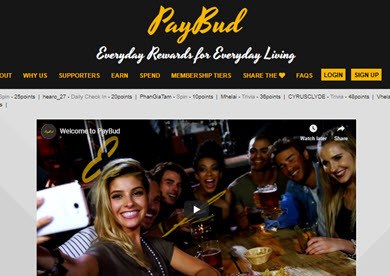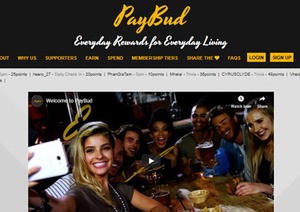 Welcome to my PayBud app review!
The creators of PayBud app are promising to pay you for things you already do every single day.
According to the official website, your purchasing power will increase with the communities' activity.
So, the more people use the app, the more your point will value over time.
How does PayBud work? Is it a scam or a legit application? Does it pay?
In this review, I am going to answer all of these questions and give you my honest opinion about this app.
You may also want to check out my #1 recommendation, which is the same program that helped me build a profitable affiliate site and reach $1,300 per month. 
What is PayBud App?
---
PayBud is a mobile app where you can earn rewards by playing games, checking in to a partner store, participating in contests, referring friends and more.
As a member, you will earn points that you can redeem for gift cards and PayBud debit card.
You can also use your reward points to enter sweepstakes or bid on Gift cards.
In addition to points, you can also earn digital tokens called Bullion Coins, which you can also redeem for Gift Cards as well as unlock exclusive features.
Is Paybud a Scam?
---
No. I don't think it's a scam, but in my opinion, no reward app should offer paid memberships to increase user's earnings.
People are installing the app to make money and not to risk losing money!
Yes. If you upgrade, you can actually lose money because you never know how much you will make with the app.
After some digging, I didn't find any serious complaint regarding payments.
So, you should expect to receive your rewards once you reach the minimum cashout requirement, which is currently 15.000 points ($15).
Pros and Cons
---
Pros
It's free to join.
There are many ways to earn rewards.
It's available for both Android and iOS devices.
There are many options to redeem your points.
Cons
Low pay.
You can lose money if you upgrade.
You can lose your points with the Spin-2-win game.
The app is not very user-friendly.
There are technical problems.
Users can't redeem points for PayPal.
Paybud Card is only available for premium members.
How Does PayBud App Work?
---
Registration
PayBud App is available for both iOS and Android devices.
The first step is to download the app and then create your free account.
Next, you will be asked to complete your profile with your full name, picture, phone number and social media.
Currently, there are 4 memberships tiers available: Green (Free), Silver ($4.99/mo), Gold ($9.99/mo), and Platinum ($29.99/mo).
The paid versions give you more perks such as higher bonuses, higher referral commissions, and the possibility to withdraw cash via the PayBud debit card.

Here is the list of all the benefits of each membership.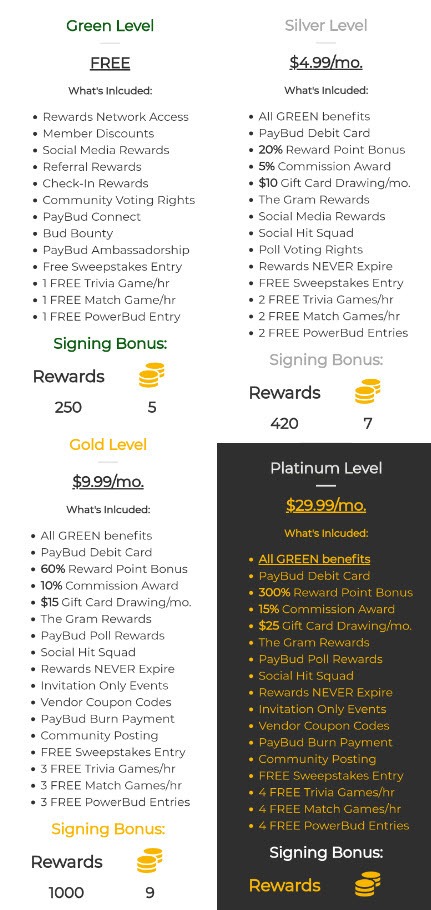 I don't recommend purchasing any of these memberships because they are very expensive and won't have a significant impact on your earnings.
There are many ways you can earn rewards with PayBud from either your phone or computer.
Next, I'll show you the most popular methods.
Daily Check-in
The daily check-in is supposedly the easiest and more popular way to earn free rewards with the PayBud app.
All you have to do is open the app, select the Check-in option and hit "Daily Check-in".
Hot Spot Check-in
Paybud app is one of the few applications that have this feature.
It allows you to earn points just for opening the app on specific locations such as a coffee shop, a gym, etc.
If your location is not listed as an authorized "check-in spot", you can complete the submission form by tapping on "Add location".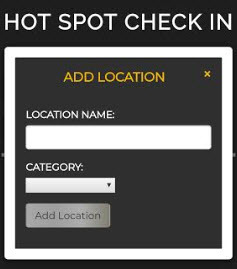 Keep in mind that you must go to the location you wish you check-in and apply from there.
PayBud will review your application and tell you if your desired location was accepted. If so, you can start collecting points whenever you check-in.
Every time you check-in you will receive 10 points.
Play Games
As a PayBud member, you can play different games to earn reward points. These are:
Powerbud – Enter 3 numbers for a chance to win the daily jackpot of 2000 points.
Match game: Match 3 identical pictures to win reward points.
Trivia: Play trivia games and beat your friends to win prizes.
Spin-2-Win: Spin the wheel for a chance to in Points and Bullion coins. Beware, you can lose points as well!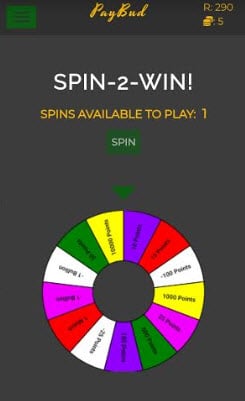 This reward platform is going viral! Cash out via PayPal, Visa, Gift Cards, and in-game currencies - Click here to find out how to generate an extra $10+ per day! 
Use Social media
You can earn extra points whenever you like PayBud posts on social media (Tweeter, Facebook and Instagram).

But first, you must provide your Social Media handles that you can find in the member profile.
Ride Rewards
After taking a Uber/Lyft or riding the LimeBike, you can receive points by submitting your ride details to PayBud email ([email protected]).
Invite Friends
Just like other reward apps, PayBud will give you points for inviting friends.
Share your referral link or code with your friends and if they join, you will earn points.
The amount of points that you will earn depends on your membership tier.
If you a green member, you will get 500 points when your referral earns at least 1000 points.
Now, if you are a premium member (Silver, Gold and Platinum), you will get 1500 points per person, plus 10% of all your referral earns.
Unfortunately, they don't inform users about the referral commission rate.
How Do You Cash Out?
---
You can redeem your reward points for a variety of gift cards such as Amazon, Uber Eats, Dunkin Donuts and Virtual Visa Gift Card.
The minimum payout requirement is $15 (15.000 points).
If you are a premium member, you can request the PayBud debit card, which can be used anywhere Visa is accepted.
You can also use your points to enter sweepstakes contests for a chance to win points and gift cards.
Bullion Coins can be used to buy Gift Cards and PayBud memberships in the PayBud Bullion Store.
The company s constantly adding new items on its Reward Store. So, log in to your account to check what's currently available.
User Reviews – Complaints
---
I wish I could only say positive things about PayBud app, but unfortunately, I can't!
There are mixed opinions about the app on the internet.
Most people seem to like it, but many users report login issues, check-in errors and lots of bugs.
Many users are frustrated because they get stuck with all sorts of technical problems.
PayBud is currently not very user-friendly and needs lots of improvements!
Another complaint is that the app

Conclusion
---
PayBud is a legit app to earn easy rewards from your phone.
However, it takes a long time to reach the minimum payout threshold, so you must be patient.
Another downside worth mentioning is that PayBud has many technical issues.
Some people have issues creating an account, which can be very frustrating. The app is not working well and needs lots of improvements.
I think you should only upgrade if you actively promote PayBud app on social media and manage to refer lots of people.
Otherwise, I don't think you can cover the expensive membership fees.
If you are searching for more reward apps, check out Scratch Royale, Cash Alarm, and Daily raffle.
Not in love with mobile apps? Do you want to finally make a full-time income from home and quit your day job?
Keep reading as I am going to share with you my #1 strategy to make money online.
How to Earn a Full-Time Income from Home
---
Apps like PayBud can offer you an easy way to earn free rewards.
BUT…
If you are serious about making money online, one of the best strategies is to create your own internet business.
Anyone can create a website that generates $1,000s per month in affiliate commissions.
It takes a lot of upfront work, but the result of your efforts can have a profound impact on your life!
In 2015, I created my own affiliate website, which allowed me to quit my job and earn a full-time income from home.
There are lots of misinformation out there, which is why I highly recommend following this excellent step by step program.
It will show you a proven roadmap to success that has been highly effective for over 15 years!
Final Words
Thanks for taking the time to read my PayBud app review. I hope it was helpful!
If you have any questions about the app or the online business strategy that I mentioned in the end, just let me know in the comment box.
All the best
Stefan