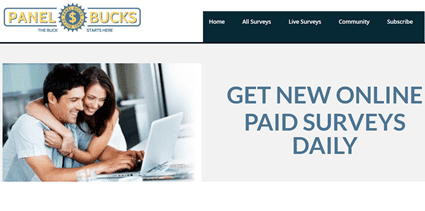 In this review, I'd like to talk about a website called Panel Bucks. Is it a scam or a legit platform to make money online? Find out within my review below before even think about clicking their links.
By the way, if you want to learn step by step the strategy that earns me $900+ per month from my laptop, check out my #1 recommendation.
Panel Bucks Review
---
Name: Panel Bucks
Website: www.panelbucks.com
Price: Free
Overall Rating:

0/5

Recommended? NO
What is Panel Bucks?
---
I discovered about Panel Bucks after reviewing a clone website two days ago called panel paydays.
It's basically the same website, only it has a different name. I also discovered other identical websites called Survey Momma, Paid Survey Depot, and SaySo4Profit.
These sites are giving you a list of legit survey platforms to join, but when you click the links, they don't direct you to the right site. Instead, they force you to enter weird sites that were blocked by my antivirus software.
WARNING! Fishing URLs
---
This is a warning to all of you trying to use Panel Bucks to make money online!
When I tried to visit some of the survey Panel options on their list, I realized the domain name (URL) was different from the one of the official website. Besides, my antivirus denied access to the page because it was considered a fishing URL.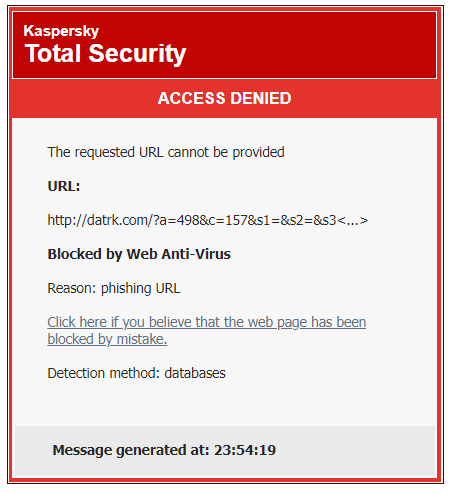 If you are not aware of this threat, a fishing new URL is a fake website that is trying to masquerade as a legit one.
Often times, the copy is so perfect that many people fall into the trap of providing their credentials (email address, passwords), and even bank account details.
I ignored the warning and opened the page to see what I would get. It was a website that was asking me to download a software called PC Repair Utility.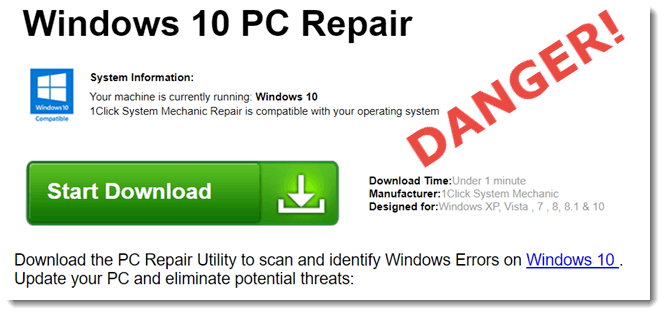 Downloading executable files from fishing URLs is undoubtedly one of the most dangerous things you can do online. They can hack your computer using virus and malware, steal your personal information along with all the money you have in your bank account.
So, please, stay on the safe side and immediately close your Internet browser. If you have clicked in any of those links, scan your computer to know if it was affected somehow.
Conclusion – Is Panel Bucks a Scam Then?
---
Well, it's clear to me that Panel Bucks is not interested in connecting you to legit survey panels. Otherwise, the links would work and take you to the right places.
So, until the owner of this site decides to play fair by using the right links, I have no option but to call it a scam.
Verdict: Not Recommended 
Join Real Survey Panels and GPT Platforms
---
If you want to make money with online surveys in other reward sites, I recommend the following platforms:
Just keep in mind that surveys pay less than the minimum wage. Not to mention that you will have to waste a lot of time answering pre-qualification questions.

Many people just give up because they don't see the point of spending time for such a low pay rate.
I can say from experience. It's very frustrating to know your time was not compensated faily.
My #1 Strategy to Make an Income Online
---
In 2015, I decided to stop taking online surveys and wasting my time with ineffective methods.
I discovered a step-by-step training that taught how to build profitable sites, work for myself, and to make money on my own terms.
It's a robust method that has been used by successful online entrepreneurs to generate passive income and achieve time and location freedom.
I think there is no better place to learn how to make money online. The good news is that it offers a free membership so you can take a peek inside and see if the method appeals to you. If you want to learn more about it, click the link below and take a look at my in-depth review.
Click Here and Check Out My #1 Recommendation Review
Thanks for checking out my Panel Bucks review, and I hope it helps you make an informed decision. If you have any questions, feel free to ask in the comment section below.
Stay safe!