Welcome to my Millionaire Mansion app review!
I was browsing the Play Store when I found an interesting sweepstakes app called Millionaire Mansion.
The app developer suggests you can take part in giveaways by playing slots and collecting free entries.
It has many features because it's not only about spinning slots. They encourage you to play the mansion game and complete tasks in order to earn coins and earn perks.
My major goal with this review is not to explain precisely how to play Millionaire Mansion, but to answer these important questions:
Is it legit or another fake app? Can you win real money as advertised? If so, how much and what are the odds of winning?
Wanna build a solid online business that puts money in your pocket month after month? This step-by-step program helped me create a high-traffic site that generates over $1,700 per month.
Join for free and start today!
Millionaire Mansion App Review
Name: Millionaire Mansion: Win Real Cash in Sweepstakes
Developer: Mitosis Games
Payout Threshold: N/A
Availability: Adults only 18+
Price: Free
Overall Rating:

2.7/5
What is Millionaire Mansion?
Millionaire Mansion is an Android game where you need to decorate the mansion and play slots machine for a chance to win cash prizes.
The sweepstakes are free to enter, but you need to splay the slots and watch videos to collect the tickets.
Millionaire Mansion is operated by Mitosis Games Inc, a corporation based in New York.
I felt relief when I found out this game was developed by an American company because fake money games are usually somewhere in Asia.
How Does Millionaire Mansion Work? 
Millionaire Mansion is available for free in the Play Store. If you check the rules, it says the sweepstakes are only offered to residents in the United States, Canada and other countries.
Besides, you must be at least 18 years old and register with Facebook to take part in the giveaways. Your account is used to verify your identity when claiming prizes.
The game starts with a brief introduction to the Mansion game.
Right off the bat, you discover you need to play the slot machine and watch a video offer in order to make progress in the restoration work.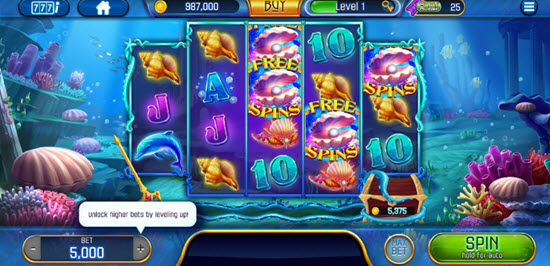 By displaying adverts, the developer is getting paid by app companies, which is how he can supposedly reward a few lucky players.
Every time you spin, you earn progress towards your next level and collect coins, keys and other prizes.

Bear in mind you can only use the coins to bet in the slots machine. The more you bet, the faster you will earn progress.
Participation in Sweepstakes
As you spin, you will earn entries into three regular sweepstakes:
Mega giveaway (Monthly): $1000
Big giveaway (Weekly): $200
Daily Giveaway: $50
Each spin, regardless of the number of coins you bet, offers a 1 in 4 chance of earning tickets.
Also, if land enough instant win symbols on any machine, you will win up to $200 instantly. 
Unfortunately, Millionaire Mansion doesn't estimate the odds of winning prizes. The reason is that your chances depend on the total number of entries in a promotion period.
Yes, they could at least show the details from previous sweepstakes, but I guess that would put many players off.
Is Millionaire Mansion Legit? Does it Pay? 
Yes! I strongly believe Millionaire Mansion is offering real cash prizes since they provide a list with previous winners.
Besides, American companies are less likely to commit fraud in this industry because they are more regulated.
However, there is no guarantee that you will receive the reward, even if you are the winner. Check out the rules again and you will find proof
"No participant will be declared a valid winner until verification and compliance with these official rules is properly completed as solely determined by Sponsor.

"If the Sponsor, in its sole discretion, determines that an entrant is not a valid winner, the prize will be forfeited."
In other words, they give decide whether you are qualified to get the prize.

Can they deny your payment because of "suspicious behavior" or other excuse? Can they give the reward to other person person or even to a fake account?
I think they can, but it's impossible to prove they are doing something wrong, unless the competent authority perform a serious investigation.
Conclusion 
Millionaire Mension is running convincing sweepstakes that gives you a real chance of winning $50, $200 and $1000.
At least that's how a legit money game was supposed to be! Not by offering unrealistic cash rewards to everyone who reaches $1000, but by organizing regular prize draws where only a few lucky players win.

This reward platform is going viral! Cash out via PayPal, Visa, Gift Cards, and in-game currencies - Click here to find out how to generate an extra $10+ per day! 
That being said, there is no guarantee that the company is playing fair because it can reject prizes at its sole discretion.
Even if they are honest, the chances og winning those prizes are incredibly low. That's because there is only one winner for the daily, weekly, and monthly sweepstakes.

Is There an Alternative to Millionaire Mansion?
I reviewed lots of legit sweepstake apps during the past few years, and I can recommend a few ones that are very trustworthy.
In my opinion, the best one right now is Givvy because it shows the number of entries and lets you chose any giveaway based on its prize and probability of winning.
Besides, there are lots of regular prize draws, so your chances are surely much higher!
I make over 1,700 USD per month without relying on luck! If you want to discover the strategy that allowed me to quit my job and pursue my dreams, check out my top recommendation here. 
Final Words
Thanks for reading my Millionaire mansion app review. If you would like to share your experience about this game, feel free to use the comment box below. Did you win any cash prize?
Peace!