Welcome to my Match Club app review!
I am writing this post to expose another game causing stress all over the world.
Match Club is being advertised as an opportunity to collect real cash rewards by playing slots.
What makes it so appealing is that players don't need to put their hard-earned money at risk to spin.
You get free chips to activate the reels and collect virtual dollars effortlessly!
Right off the bat, you will receive a PayPal coupon worth 574.14 USD, which you can redeem after 24 hours or after accumulating $11999.
Many people give it a try because they believe PayPal and Amazon are sponsoring the game. Well, that's not the case!
You are here because you are smart enough to suspect this might be a fake reward application.
So, is Match Club legit? Will they pay you o not? Let's find out!
Top recommendation: This step-by-step program helped me build my own online business and generate $2,000+ per month. Join now for free and start your first ten lessons!
Match Club App Review
Name: Match Club
Company: Nataly Hayden
Availability: Worldwide
Price: 100% free to play
Overall Rating: 1/5
What Is Match Club? 
Match Club is another slot machine simulation available on Android devices.
The game replicates a 5-reel slot machine and claims to pay at least USD 11,999 for players who collect enough virtual dollars.
You just have to press the Spin button and watch the video to collect cash coupons with either the PayPal or Amazon logo.
Match Club is a very addictive game, and therefore, it's only intended for people over 18 years old.
How Does Match Club Work? 
You can install Match Club for free on Google Play.
It's important to mention that if you click the "permission" link, you will find that it can read, modify and even delete contents in your USB.
It doesn't mean they will try to steal your personal information, but I don't feel comfortable with this level of control.
After launching Match Club, it claims to be a real cashout game and that you can withdraw the money.
You start the game with 90 free chips to activate the slot machine.

Press the spin button to collect cash coupons and coins whenever you match at least three symbols.
Like most money games, Match Club will entice you with virtual rewards on the condition you watch the video.
That's how the owner makes the app even more profitable for him since people will watch the video in exchange for $500 and even $900!
I think it's a good deal! Don't you think?
Tap "Collect" and watch the video until the end to claim the prize. The advert will show up if you try to skip it anyway!
But why would anyone give up on hundreds of dollars?
Match Club also features the millionaire kingdom game. You can upgrade the kingdom and receive more cash coupons by spending coins.
How Do You Get Paid? 
When you open Match Club, it says it will transfer all the money you collect within 24 hours to your account.
However, you can cash out immediately when your PayPal or Amazon balance reaches $11,999.
Clearly, they want you to play non-stop to reach this amount as soon as possible.
You will rack up a decent amount of money in just 10 minutes of gameplay, but it will take ages to redeem.
The problem is that the closer you get to cash out, the less money you will earn! So, you have to be patient and willing to watch hundreds of videos.

Is Match Club Legit? Does it Pay? 
No, it doesn't! Match Chip doesn't pay a dime, let alone $11,999!
The developer is clearly trying to persuade people to watch lots of videos with the pretense of earning money.
This is a classic fake money game!
If you are persistent enough to cash out, the application will ask you to watch 100 videos to activate the order.

This reward platform is going viral! Cash out via PayPal, Visa, Gift Cards, and in-game currencies - Click here to find out how to generate an extra $10+ per day! 
I have seen this excuse thousands of times in other games, and no, they will not pay you! 
Some people take the time to complete the video requirement, and then they have to wait for 3 – 15 business days.

It's not true! They won't transfer money to your PayPal account!
Conclusion 
Don't waste your time chasing fake dollars with this boring game called Match Club.
The developer has created the illusion that if you collect enough money, you will be able to withdraw.
Some games give you the chance to win cash rewards, but Match Club is not a sweepstakes app like Coin Dozer. 
You should not believe any commercial that says you will earn hundreds or thousands of dollars playing a mobile game.
The developers have no obligation to pay anyone, and their goal is to maximize profits. That's why you will never get your share!
Verdict: Not Recommended 
Earn A Full-Time Income Online
Would you like to work remotely and make money on your own terms?
Many people wish they could quit their 9-5 routine and say farewell to their rude bosses for good!
I can tell you from experience – there is nothing better than operating your own online business.
You can earn a decent income by creating helpful content and monetizing your audience.
Thanks to this excellent step-by-step training, I built a lucrative site website that earns me commissions 24/7.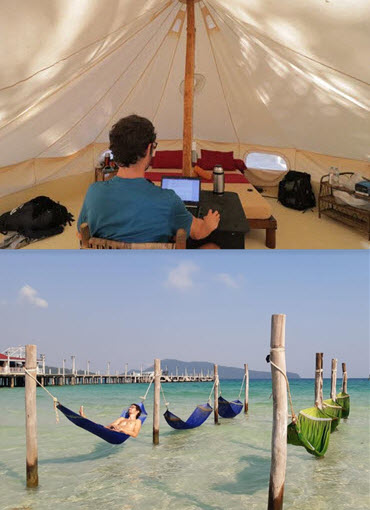 You can replicate my results if you follow the lessons and take massive action!
Final Words
Thanks for reading my Match Club app review. I hope it helps!
If you want to share your opinions about this game, feel free to leave your comment below.
Peace!