Welcome to my Lucky Ship app review!
The creators of Lucky Ship are encouraging players to start a sailing journey to get unexpected rewards. They even advertise the game as an opportunity for people to earn some money and support their families.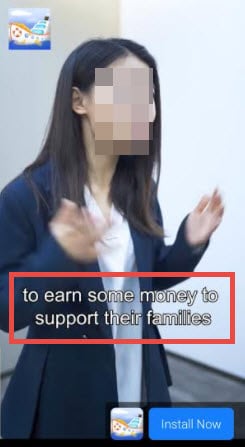 Lucky Ship is another mobile game where you should merge ships to receive virtual dollars. 
Here at My Room is My Office, I already exposed dozens of idle games that supposedly transfer money to PayPal. Puppy Town is probably the most popular app of its kind.
However, none of them has proven to pay those who meet their illusory requirements.
It's sad because people waste a significant amount of time playing with the expectation of cashing out.
If you want to know what's going on behind the scenes, you have come to the right place. Is Lucky Ship a scam or legit application? Does it pay or not? Keep reading to find out!
Before you leave, discover the step-by-step program that helped me reach $1,600 per month working from home. No special skills required! 
Lucky Ship App Review
Name: Lucky Ship
Developer: mo1 game studio
Eligibility: Worldwide – age: +18
Payout threshold: $50
Overall rating: 

1/5
What is Lucky Ship?
Lucky Ship is a merge game where you must combine ships at the same level to form high-level ships. Whenever you unlock a new ship, you will receive an upgrade reward worth a few dollars.
But, and there is always a "but", you can only redeem the money via PayPal only after you reach $50.
The developer provides full access to the game, meaning users can publish reviews on Google Play and check whether people are making money. That's good, because at least players can exercise their freedom of speech.
How Does Lucky Ship Work?
Installation 
Lucky Ship is available for Android and iOS devices. Just bear in mind the app is only intended for people over 18 years old.
How to Play Lucky Ship? 
Just swipe your finger and combine two ships of the same level to unlock a higher-level ship.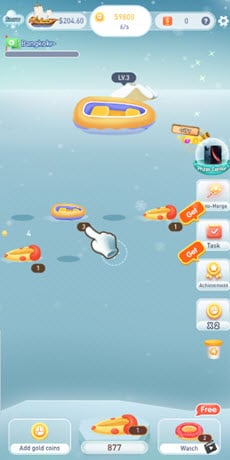 Each boat stays idle and generates a specific number of coins per second, depending on its level. You can use the tokens to buy more ships and grow your string of vessels.
When you unlock a new ship, you will have the chance to get a random amount of virtual dollars.
They say reward amount is random, but they will probably manipulate how much you will earn to make you play for longer. So, the monetary rewards get smaller and smaller as you get closer to the payout threshold.
To add a new berth, tap on the plus sign, press the "get" button and watch a short video.

It's important to know that the developer is earning ad revenue every time you watch those ads. Therefore, his goal is to maximize the time you play the game for his own benefit.
My Lucky Ship
Click the city next to a green flag to enter the map. Next, open the gift box and watch a video ad in order to get the sailing progress.
When it reaches 100%, you can get a lucky ship and the opportunity to win surprising rewards. You can also earn more coins by completing achievements and tasks.
Prizes Center
In addition to virtual dollars, Lucky Ship gives you different kinds of puzzles so that you can redeem for the following prizes:
Cartier Bracelet (300)
MacBook Pro (100)
iPhone 12 (150)
Sony PS5 (150)
Versace Watch (100)
Nike Air Jordan (20)
Dior Lipstick (10)
You may get the fragments when you play the Bubble of Puzzles, Lucky Flop, and the Lucky Drifting Bottle.
When you redeem for a reward, you must fill in your shipping information accurately. Lucky Ship states it will confirm your information within 7 working days and deliver the prize in several days. 
That's too vague, don't you think? Several days may as well become several years… Who knows?
How do You Get Paid? 
According to the Lucky Ship's rules, the cash reward can be cashed out by PayPal after it reaches $50.
Once you request the payment, the company will review your application withing 3 working days. Everyone can apply only once a day.
Is Lucky Ship Legit? Does it Pay? 

No, it doesn't pay. Unfortunately, Lucky Ship is not the typical app that will put money in your pocket. Click here to find a list of game apps that are paying! 
They will make you watch a ton of ads so that you achieve progress towards the payout threshold.
It will take a very long time to reach $50, and once you get there and try to submit your PayPal address, it will probably say it's invalid. Some people have reported this issue!
Other problems that might arise. For example, one user said she got 150.11 puzzle to win an iPhone 12, but Lucky Ship removed 0.16 from her account, bringing her balance back to 149.95.
The User Agreement says Lucky Ship reserves the absolute right to manage, regulate, and even eliminate virtual items. So, don't be surprised if puzzles and dollars disappear out of the blue.
I read lots of reviews on Google Play, but the lack of reports about successful PayPal transfers is a big red flag. If the company pays, it should be so difficult to see a positive feedback regarding payments.

This reward platform is going viral! Cash out via PayPal, Visa, Gift Cards, and in-game currencies - Click here to find out how to generate an extra $10+ per day! 
Conclusion

Many people think Lucky Ship is an interesting and fun game. Indeed, it's very addictive, especially with all the cash rewards and prizes at your fingertips.
The problem is, the virtual items will probably never convert to actual money in your PayPal account.
The company promotes the app and an opportunity to win cash, but it doesn't eager to share their profits.
Games like Lucky Ship don't deserve your attention because they don't seem to play fair with players.
Verdict: Not Recommended
Earn a Full-Time Income Online
There are lots of people working from home and earning thousands of dollars per month. If you want to make money on your own terms and achieve time and location freedom, I suggest that you become a content creator.
Thanks to this excellent step-by-step program, I created a lucrative website, the same one you are reading right now!
It's a real online business that has been covering all my expenses and funding my travels around the world. This is me in Cambodia in 2019.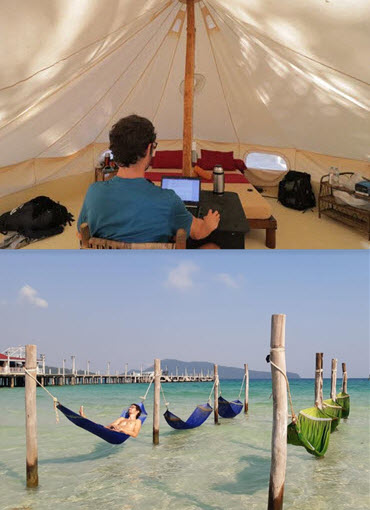 I am not saying this to brag, but to motivate you to pursue your dreams as well!
Final Words
Thanks for visiting my blog and reading my Lucky Ship app review. I hope it helps!
So, did you get paid or not? What is your opinion about this game? Let us know in the comment box below.
Peace!