Welcome to my Line Link app review!
Perhaps you watched this woman showing off her Gucci bag and blue Lamborghini Huracan by her side.
The script goes like this:
"May I ask you how you got rich?"
"Get rich by playing games in your spare time".
"Play a game? What game?"
"Line Link"
Then, there is a gameplay simulation that makes you think you will earn hundreds of dollars in just less than a minute. It's crazy!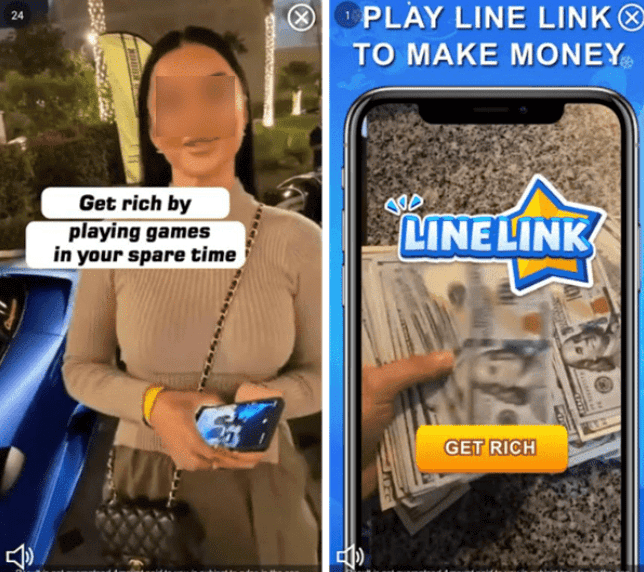 For the past 3 years or more, I have reviewed countless apps that didn't live up to people's expectations.
Once developers realized how to craft a game with fake rewards, then things got wild.
You are reading this post because you have self-respect and value your time.
So, can you make real money with Like Link? Is it legit or fake?
Let's find out!
Before you leave, don't forget to check out this top-rated GPT site. Members are generating $200+ on the side by completing simple online tasks and referring friends. Cash out via PayPal or gift cards!
Line Link App Review
Full Name: Line Link
Developer: sroamgoobir
Payout Threshold: 10,000 diamonds
Price: Free (no in-app purchases)
Overall Rating: 1/5
What Is Line Link to Win?
Line Link is an addictive game where you collect diamonds by connecting all the blocks.
The crazy thing about it is that you can supposedly convert items to real cash rewards.
The developer suggests anyone can cash out as long as they reach the minimum number of coins or diamonds.
Not only that, but Line Link gives puzzle pieces redeemable for iPhone 12, and other gifts.
This is a nice game to kill time, but most people are playing it because of the reward aspect, without a doubt.

How Does Line Link Work?
Installation
Line Link is available for free on Google Play for Android devices.
Before you start the game, check their Terms of Use and Privacy Policy to learn more where you are getting yourself into.
The Tos document will be important when we discuss the cash rewards.
How to Play Line Link?
Your job is to paint all the squares by sliding your finger over them through a single path.
The higher the level, the harder it gets, so it will force you to use your brain.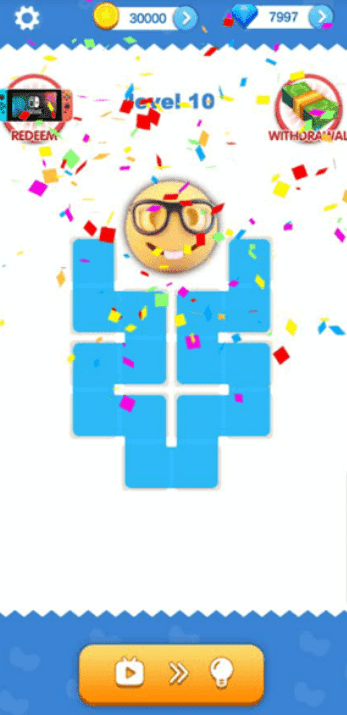 If you feel stuck, use the hint button to see part of the path you need to follow.
Once you complete the level, you will earn diamonds. Tap the "Get more" button and watch the short video to multiply your reward by 10.
Note that the developer gets paid by advertisers every time you watch their videos.
Then, every time you complete the progress bar, Line Link will grant you 4 treasure chests with coins and puzzle pieces.
You can supposedly trade in coins for Amazon gift cards and puzzle pieces for the following prizes:
iPhone 12 Pro
LV Dauphine bag
Nintendo Switch
Syson v7 Fluffy

How Do You Get Paid?
You can request the payment by clicking the "Withdraw" icon or your balance at the top of the screen.
You must meet specific requirements in order to cash out. Here are them:
+300 = 1000 diamonds
+600 = Reach level 300
+500 (Amazon gift card) = 1,200,000 coins
+1000 (Amazon gift card) = 2,000,000 coins
Note that Line Link is not using the dollar signs in front of each cash reward. Is it on purpose?
Well, this is quite suspicious since they use the dollar signs to advertise the game.
Also, the developer is not saying which payment method is available for the first 2 options. Is it PayPal or bank transfer?
A real money-making app will always make everything clear from the start.

This reward platform is going viral! Cash out via PayPal, Visa, Gift Cards, and in-game currencies - Click here to find out how to generate an extra $10+ per day! 
Is Line Link Legit? Does it Pay?

No, it doesn't! You will never receive real money or gifts from Line Link.
In the beginning, you think you will reach 10,000 gems and cash out quickly.
But it's just an illusion because the rewards will drop significantly after you collect 9000 diamonds.
At some point, you will collect fractions of diamonds, making it nearly impossible to reach 10000 and withdraw the money.
What's the point in watching videos to multiply your earnings if it's always going down?
Some people have a slightly different experience, but the outcome is the same.
Remember when I mentioned the Terms of Service at the beginning of this review?
Well, that's because it says Cash Coupons are not real money and do not have monetary value.
I hope it's clear that the game was designed to get your attention so that you watch as many videos as possible.
They accomplish this goal by promoting the opportunity to win cash rewards.
However, making people believe they can win real money without showing solid proof is appalling.
Conclusion
Thousands of people are installing Line Link with high hopes of making an extra income.
But sadly, they will just waste time and data playing a game that only offers virtual currency.
Only the developer can monetize his app by enticing players to watch hundreds of videos. It's a complete joke!
Verdict: Not Recommended
Final Words
Thanks for taking the time to read my Line Link app review. I hope it helps to raise awareness!
If you want to contribute to the discussion, kindly share your thoughts in the comment box below.
Peace.