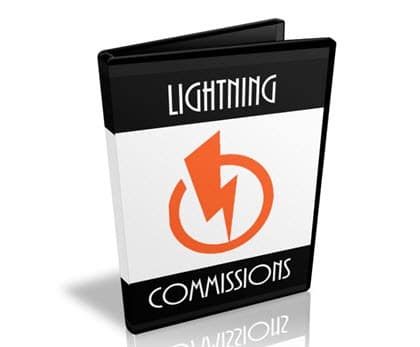 Alan Magliocca, the author of Lightning Commissions, is claiming he has an untapped traffic source that will help you generate $180.75 per day. Can you trust him? Is Lightning Commissions a scam or legit?
Check out my review below before you buy.
Lightning Commissions Review
---
Product Name: Lightning Commissions
Website: lightningcommissions.com
Price: $17 + Upsells
Strategy: Affiliate Marketing
Owner: Alan Magliocca
Score:

3/10
What's Lightning Commissions?
---
Lightning Commissions is an internet marketing training and done-for-you system developed by Alan Magliocca.
Although I didn't purchase this product, I feel confident to talk about it because I got access to the same course through Easy Clone System.
Both Alan's products have different names but present the same core training called Affiliate Academics.
The proof is at the bottom of the sale's page:

Another important thing to keep an eye on is the claim that you will make money fast. We all wanted an easy road, but put your emotions aside and think logically. Everything that earns you money fast also carries a significant degree of risk. This is no different with Lightning Commissions.
Pros and Cons
---
Pros
You can learn some techniques that can help you make some money. Just keep in mind there are no guarantees, and you can lose money with solo ad campaigns.
Cons
No lessons about free traffic methods
It's risky, especially for a newbie
No hosting
The Facebook group is not very active
There are many affiliate links inside the training.
How Does It Work?
---
It's is not very difficult to understand. First of all, the method relies on a proven business model called affiliate marketing.
In affiliate marketing, you earn commissions when people click on your affiliate links and purchase the product you are promoting. So, you need a large audience to get in front of your offers. In other words, you need TRAFFIC.
There are many ways to get both free and paid traffic. However, Alan has given priority to paid traffic, which is quite risky for beginners.
What is This Secret Traffic Source?
The secret traffic source is a company that sells solo ads for a very high price! At the time I reviewed Easy Clone System last month, the company was called Human Eye Balls.
Just check the price list:

When you pay for solo ads, you are basically renting out a list of email subscribers from other internet marketers. Then, you can simply send an email with your promotional offer to their list.
I can't stress enough the risk of paying so much money for solo ad campaigns. You can purchase 1000 clicks and don't get a single sale!
Alan will also encourage you to promote his training and e-book called "From Misery to Millions." He will give you the landing pages, funnels, and email swipes.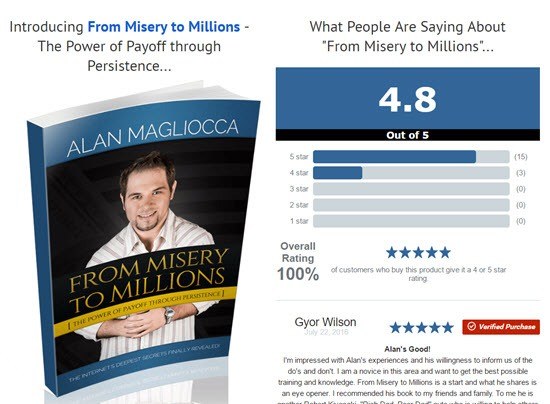 Conclusion – Is Lightning Commissions a Scam? 
---
Lightning Commissions is a training that focuses primarily on paid traffic to make money online. In my opinion, If you are just starting out in internet marketing, you should focus on free traffic methods.

Is it a scam then? No, it isn't, but it's not something that I'd recommend.
The internet offers a great opportunity for those individuals who are committed to providing helpful content.
If you want to build a solid online business, check out my recommended platform. It will show you step by step how to create a proper website and attract free organic traffic to your business.
Check Out My #1 Recommendation!
Thanks for reading this review and I hope it helps you make an informed decision. If you have any questions or concerns, simply drop me a message below.
You're friend
Stefan