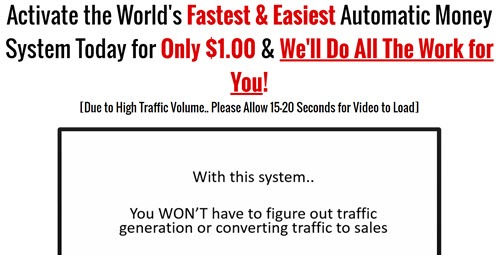 Alan Magliocca is claiming he developed a money-making system that will do all the hard work for you. It's just too good to be true! So, Is Easy Clone System a Scam or legit?
For a serious platform to build a  thriving online business, check out my #1 recommendation.
Easy Clone System Review
---
Product Name: Easy Clone System
Website: easyclonesystem.com
Price: $1 for the first 10 days. Then $34.95/month. Upsell: $247
Strategy: Affiliate Marketing
Owner: Alan Magliocca
Score:

3/10
What's Easy Clone System?
---
According to Alan, Easy Clone System is the number one method to make money online fast and easy.
With this system you won't have to:
Own a domain, pay for hosting, build a website/blog.
Create your own product
Attract an audience and convert traffic into sales by yourself
Set up an autoresponder and build a list.
Heck, can it really deliver a successful online business with little effort on your end?
Pros and Cons
---
Pros
Easy to follow lessons.
It's cheap to give a try ($1).
Cons
You will not learn about free traffic methods.
You can lose money with solo ads.
It can be risky, especially for a newbie.
How Does the System Work?
---
After you pay $1 for you 10-day trial, Alan will walk you through the platform and encourage you to set up the system (funnel) right away.
The funnel is nothing more than an opt-in page that advertises Easy Clone System itself AND Alan's book.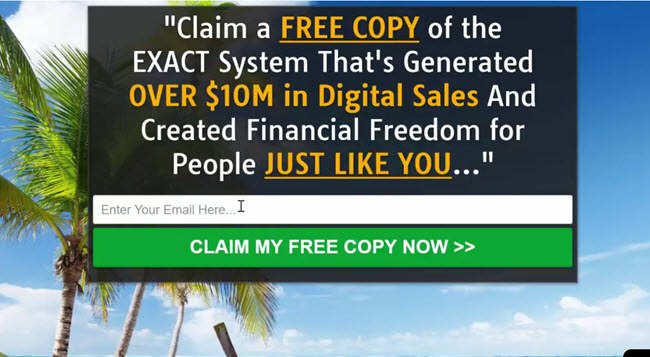 What Alan calls an "automated system," I simply call an affiliate program that was supposed to be free!
Note that you must pay for an autoresponder to activate the system.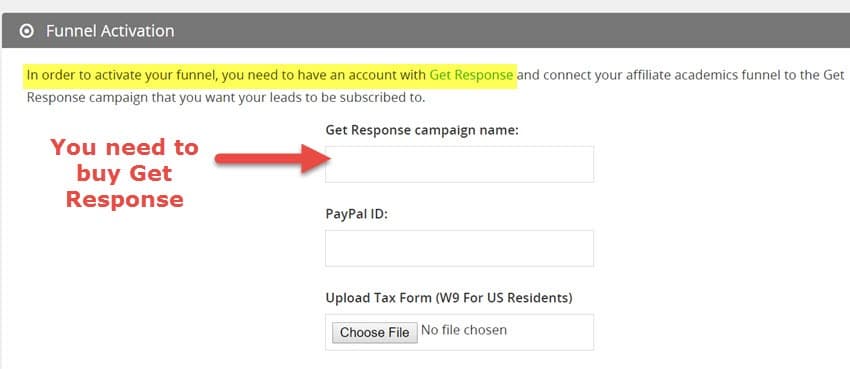 So, not only you are paying Alan to promote his system, but you are also earning him commissions if you purchase Get Response.
When people subscribe and pay $1 for the trial, you will make $10. It looks profitable, but there is one big problem: How are you supposed to attract an audience to these offers?
Alan just gives you one alternative – Buying traffic (solo ads) with humaneyeballs.com.
Check out how expensive those traffic packages are:

Yes, it's possible to make some sales, but there is a high risk. You can purchase 250 clicks and don't get anything!
The Training 
---
In addition to the money system, you will get access to a training called Affiliate Academics. You will learn the basics of affiliate marketing, how to choose a niche, set up an autoresponder, find products on Clickbank, among other things.
Affiliate Academics is said to be worth $2,000.

There is a lot of videos in this course. The thing is, Alan completely ignores the key ingredient to building a strong foundation for your business. A Proper website (blog). In my opinion, without a website, you have little chance of success!
Writing content for your site is the best way to get free and quality traffic.
You need to pass a quiz at the end of each course so you can unlock the next one. Here you can see Alan favors solo ads in detriment of building a blog.

Well, I respect his opinion, but I don't think I would have reached $2,000 in commissions last month without my blog.
Upsell – Affiliate Forward:
 $247
---
This upsell will give you access to the private Facebook group, and will help you monetize your list.
Again, the idea here is to pay for Alan to do all the "hard work" of you. He will identify profitable products and set up email follow up sequences so you can integrate with your Get Response account.
Final Thoughts – Is 
Easy Clone System a Scam?
---
I don't call it a scam. You can learn a few things with the lessons. But the method of getting traffic through solo ads is risky, especially for beginners!
My Best Possible Advice
---
If you want to make a serious income online, you need to build a solid foundation for your online business. You can't rely solely on paid traffic to build a list and make sales.
After you decide on your niche, the next step is to create a website and take advantage of free traffic from Google and Yahoo. When you are starting out, you don't need anything apart from a domain and hosting.
It takes time and effort to get significant free traffic to your site. But I can assure you it's the best way to start making money online and scale to a full-time business! 

If you want a place where you can get reliable training and genuine support, then check my #1 recommendation. It's the best educational platform to build a long-term and lucrative online business.
Click Here and Check Out My #1 Recommendation Review
Thanks for reading! I hope this article helps you make an informed decision. If you have any questions, feel free to leave me a comment below.
Your friend
Stefan

This reward platform is going viral! Cash out via PayPal, Visa, Gift Cards, and in-game currencies - Click here to find out how to generate an extra $10+ per day!