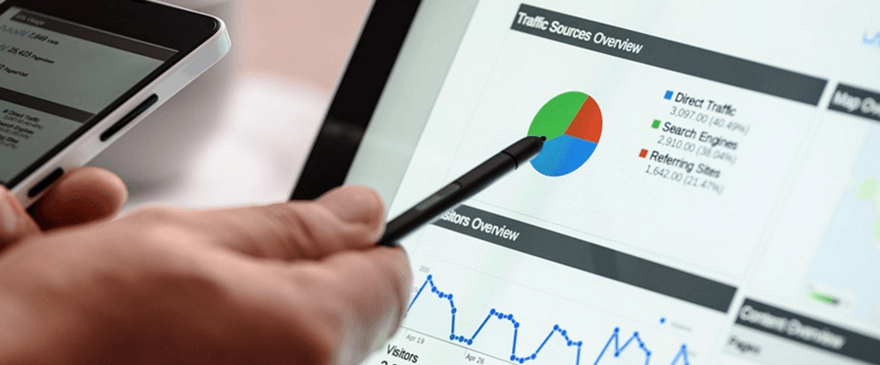 Many so-called "gurus" have been touting solo ads as a secret and ultimate way to drive traffic to your online business. But is it so easy and lucrative as they say?
In this article, I am going to expose all you need to know about this type of traffic strategy and give you my honest opinion about it.
What are Solo Ads? 
---
Solo Ads are considered a fast way to get traffic (clicks) and building your own list of email subscribers.
When you purchase solo ads, you are paying another marketer to send emails to their list promoting your business.
The idea is to buy solo ads from a marketer in your niche (health, fitness, internet marketing, games, etc.), and promote your opt-in page, aka squeeze page.
When people click on a link leading to your squeeze page and fill up the subscription form, they will automatically become part of your email list. After this, you are free to promote your affiliate offers or your own products.
So, you are basically "renting" out their list for a chance to get subscribers to your own list.
You can pay anywhere from $8 to $300 for 250 clicks!
Here is one example from a company called Human Eye Balls, where one click is worth more than $1. That's insane!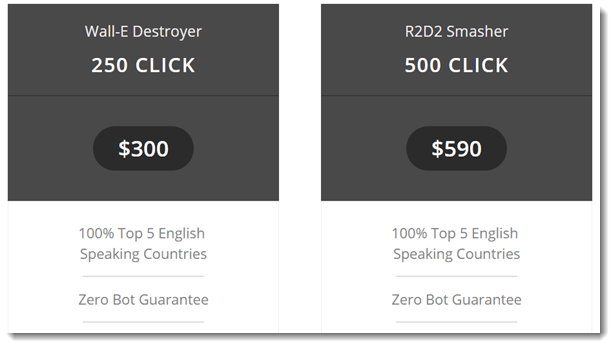 Here are some companies where you can get a list of solo ads vendors:

This reward platform is going viral! Cash out via PayPal, Visa, Gift Cards, and in-game currencies - Click here to find out how to generate an extra $10+ per day! 
www.safe-swaps.com
www.soloaddirectory.com
www.warriorforum.com
lists.nextmark.com
Money Buy Traffic, BUT…
---
By paying for solo ads, you can have as much traffic as you want, when you want!
When you have such an unlimited source of traffic in your hands, your online business revolves around a promotional email, a simple 1-page opt-in page, and a strong sales pitch. And a LOT of money of course.
Easy stuff, right?
Well, it's certainly much easier than getting organic traffic from Google and building your responsive list of subscribers.
However, there is is a significant risk involved because you never know the quality of such traffic.
By "quality" I mean how much engagement you will get from the list. How many people will open the emails and subscriber to your offer?
You never know!
Not Recommended for a Newbie! 
---
If you are an experienced marketer who knows your offer converts high with a specific audience, it will be a matter of finding a similar type audience.

Also, you need to make sure the solo ad vendor has a good reputation, and their list has a track record for good conversions.
Now, if you are just starting out with your online business and don't even know how effective your marketing campaigns are, then you should stay away from this type of traffic.
The risk will be too high for you!

As I said, you need to find honest vendors that will sell you a high converting list. So, you should expect to pay a hefty price for it.
But if your marketing campaign and/or product are not good enough, you can have the highest converting list in the World, you will LOSE a hell lot money!
That's why I don't recommend solo ads for beginners.
When I started making money with my own business, I had no idea what solo ads were. Still, I was able to achieve significant results without them.
I am glad I followed a genuine internet marketing course that showed me a highly targeted and free traffic source. Had I followed the bad advice from many "gurus" out there, I'd have lost a lot of money.
Be Careful With Unscrupulous "Gurus"
---
I have reviewed lots of internet marketing training that recommend solo ads as the primal strategy for traffic. The 4 Per Cent Group, Lightning Commissions, and Easy Clone System are just three examples.
99% of the times they won't tell you their "secret blueprint to success," or secret traffic course. Just after you buy the course, you realize you have to spend more money!
But why don't they just teach you a free traffic method, which is safer for a newbie?
Well, there are three main reasons for that:

By enticing you to buy solo ads, these marketers can make mone money off of you! That's right. When you click on the link they provide and buy from their recommended solo ad vendors, they will pocket a generous commission!
As you won't build a proper website/blog, you can only promote your stuff using a simple squeeze page. Usually, the same marketer will sell these ready made pages as an expensive upsell. So, more money in their pockets!
Finally, they are too lazy to teach you the right thing. Yes, LAZY! It takes time and effort to put up a comprehensive training that will cover niche market, WordPress, SEO, email marketing, conversion techniques, etc.
Can Solo Ads Help You Build a Profitable Online Business? 
---
Yes, buying solo ads can help you grow your list and consequently increase your sales.
However, finding a list that matches your particular offer is not that easy. Your squeeze page along with your offers must convert at a very high rate to generate profits. But you will only know if you take the risk.
In my opinion, this is a very risky traffic method that requires a lot of experience. If you are new to online marketing, simply ignore this traffic source because you can lose a lot of money.
What Now? 
---
I always recommend free organic traffic to both beginners and experienced internet marketers.
Organic traffic is simply traffic that visits your website after performing a Google, Bing or Yahoo search.
There is simply no better traffic source! Not only it's free, but it's actually the highest quality (targeted) traffic you can get.
If you want people to find your site on any search engine, you need to provide helpful content to your readers. There are no shortcuts to success here.
By publishing articles regularly, Google will start ranking your pages higher and higher according to the relevance of your content and authority of your site.
Yes, it takes time to reach the top spots so that a significant number of people find your articles.

But it's just the way it is, and you have to accept that fact before you even begin your journey.
The best advice I can give you is to focus on writing quality content and traffic will come as a result of your hard work.
For in-depth training and expert support to build a strong website and get lots of free traffic, check out my recommended educational platform. It's 100% free to get started!
So, have you tried solo ads? What is your opinion about this type of traffic?
Thanks for reading and see you next time!