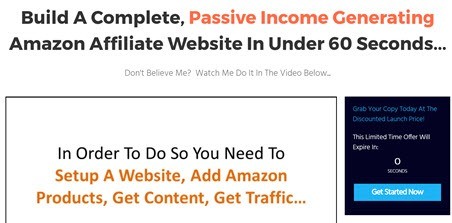 In this review, I am going to explain what Azon Profit Engine is, how it works and finally give you my honest opinion about it. Is it a scam? Or can it really build a profitable Amazon affiliate site in less than 60 seconds?
Find out the truth behind this system before you invest your hard-earned money.
Azon Profit Engine Review
---
Product Name: Azon Profit Engine
Website: www.wpmarketertools.com/azon-profit-engine/
Price: $17 (one site license) or $18.97 (unlimited site license)
Owner: Kurt Chrisler
Overall Rating: 

1/10
What is Azon Profit Engine? 
---
Azon Profit Engine is a software that will build entire Amazon affiliate sites fast and on auto-pilot. More specifically, it is a plugin that will add Amazon product review, affiliate links, images and videos to your website.
It's incredible that within just a few seconds, you can have lots and lots of review articles without any effort.
How is it Possible?
---
You're probably wondering, how on earth can this plugin generate content that will save you hours and hours of research and writing?
The simple answer is: Through an article spinning software. It basically copies the product description from Amazon.com, and replaces words and sentences with synonyms.
For example, a phrase like:
"…and sounding an alert after one hour of inactivity" becomes:
"…and sounding a reminder after 1 hour of inactivity."
The meaning is the same, but the wording is different to avoid plagiarism and duplicate content.
However, this shortcut can be a complete waste of time and money as I will show you later on.
How Does it Work? 
---
The first thing you need to do is to buy a domain name and hosting for your site. After, you should install WordPress and Azon Profit Engine.
It's important to know that Azon Profit Engine uses a third party article spinner. So you will have to buy the recommended article spinner and integrate with the plugin.
Spin Rewriter, for example, costs $77 per year! Which is very expensive considering it will not help in attracting visitors to your site.
When you type in a keyword, the plugin will show you a list of 50 related products that you can use for your reviews.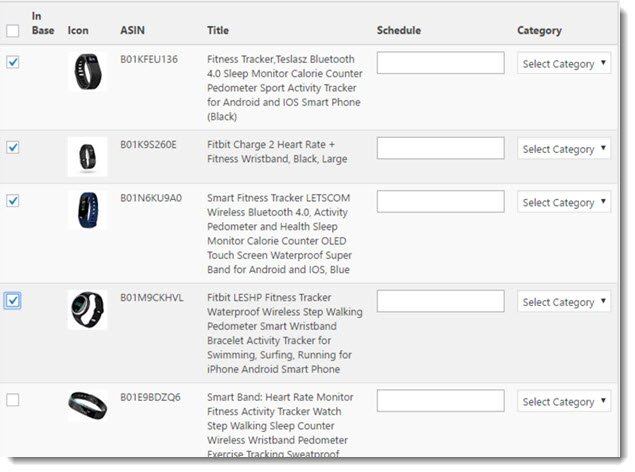 Next, you just have to select the ones you want and click on "Add Posts".
That's it!
The software will copy the official Amazon description, spin it and paste in your article. It will also insert the product image, video, price, affiliate link, and buy buttons.
This is a screenshot from a post generated by Azon Profit Engine: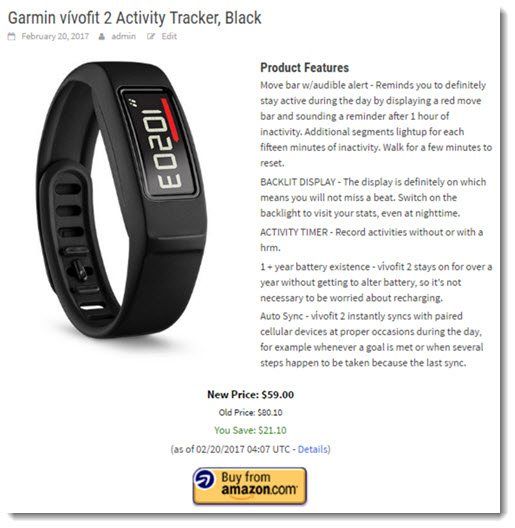 Azon Profit Engine allows you to choose the category for a given post and schedule it for a future date.
You also need to sign up for Amazon's Affiliate program. The problem is, if they realize you don't use original content, they can reject your application.
No Traffic Means No Sales! 
---
Another problem is that this type of software generates articles that are full of grammatical errors and difficult to read.
As you probably know, Google works hard to provide quality and unique content to its users. As a result, it's getting better and better at identifying non-unique and poor quality spinning articles.
Therefore, people using Azon Profit Engine will have a hard time getting high rankings and traffic (visitors) to their Amazon reviews.
What's worse, their sites can be penalized by Google and disappear entirely from the search results.
So, even though you created lots of posts quickly and easily, it's still a complete waste of time!
Why? There are two main reasons for that:
Such posts will never attract a large audience necessary to make affiliate sales.
Even if your posts rank on the first page and get traffic, people will not enjoy reading it and will quit (high bounce rate).
Pros and Cons
---
Pros
30-Day money back guarantee.
Cons
It's incredibly difficult to rank high with spinning articles.
Poor readability will lead to lower conversions. People won't read your content if it has lots of grammatical errors and nonsense sentences.
You can be penalized by Google.
Your site can get rejected by Amazon Associates.
You need to buy the article spinner, which is very expensive.
Final Thoughts
---
People wants to read reviews from someone who used the product or at least has an honest opinion about it.
Azon Profit Engine won't deliver insightful articles that people are searching for, and as a result, Google won't rank them.
Without good rankings, your site will get no traffic and no sales! It's not a scam, but I don't recommend it.

What Now? 
---
Instead of publishing 500 poor articles that don't rank, you are much better off writing ONE quality article that has the potential to get the first page of Google.
Instead of wasting money on this type of software, I highly recommend you invest in knowledge and support. Click the link below and check out an excellent training to build a rock solid online business.
Click Here for My #1 Work at Home Recommendation!

This reward platform is going viral! Cash out via PayPal, Visa, Gift Cards, and in-game currencies - Click here to find out how to generate an extra $10+ per day! 
Thanks for reading and I hope this review help you understand the dark side of Azon Profit Engine. If you have any thoughts or questions, feel free to leave a message below.
You are also more than welcome to share this post and follow me on social media. 🙂

Your friend
Stefan