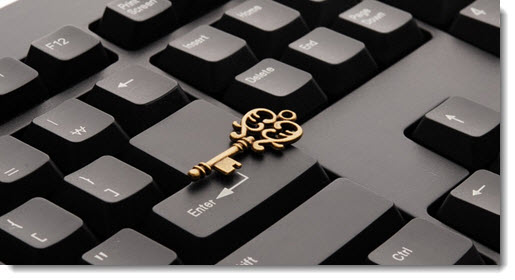 Keyword research is definitely important for your online business.
A good keyword combined with the best SEO practices can drive massive traffic to your specific posts/pages and to your website.
But how to add keywords to a website in order to maximize their potential?  That's what you are going to find out by reading this article.
The 4 Places That Will Make You Stronger
---
People can find your website by typing any phrase or any single word that is inside your article (title, body text, comments). So, you can rank for any of them!
Targeting a keyword is deciding which phrase can be the most important for people to find your article. This main keyword tells both users and the search engines what your content is all about. But how do you tell Google or another search engine that your chosen keyword is the most important?
Well, the consensus among many SEO experts is that your keyword should be in the following places:
Title Tag (post title)
URL
At least once in your content, preferably in the first paragraph
Image alt text
Let's say you have found an excellent, low competition keyword. You can rank higher than stronger websites for that particular keyword, even if they are talking about the same subject.
It is not always possible to rank higher just by placing a good keyword in the right places. There are many other ranking factors like the quality of your content, internal links, authoritative inbound links to your website and many others that Google will never reveal. Besides, we can never be sure of the exact weight of each factor.
So, let's start with one of the most important place, the title tag.
#1 Keyword in the Title Tag
---
The search engines place a high level of importance to the keywords placed in the title because it tells what your article is all about. Your title tag or post title is the second most important on-page ranking factor and should never be overlooked. The main factor being quality content.
I try to keep my titles with less than 60 characters, just to make sure it is not truncated in the search engines. In addition, I try to place the keyword at the start of the title, as they tend to perform better than the ones towards the end.

#2 – Keyword in the URL
---
Having the keyword in the URL of the web page (permalink) can also improve its rankings. When you write the title of your post, the permalink will automatically be set up exactly as your title. The permalink can be found just below the title.

Now, here is one important note: You can change the titles, but you should never change the permalinks.
Otherwise, your posts will not be found on the server any longer and the error 404 will show up on the screen. Because you can change the title and not the permalink, you want to simplify the permalink to include only your target keyword. This works best for me!
If you want to change the URL later, the best practice is to create a redirect. Since I don't know how to code, I use the popular Yoast plugin.
#3 – Keyword Located at Least Once in Your Content
---
Keyword density is not a Google ranking factor, but most internet marketers agree that it can be positive to have it at least once in your article. You want to mention it naturally, though. Check out this example from one of my posts: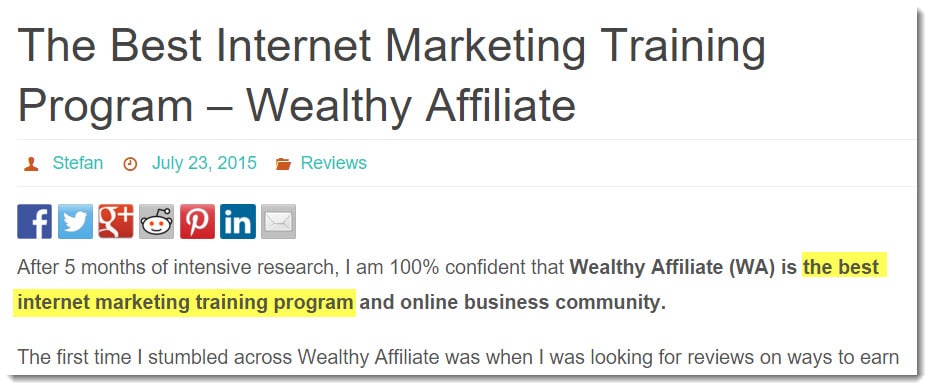 If you are struggling to place the exact keyword in the text, consider if that was the right choice in the first place. Sometimes the text can become a bit awkward, and you should never compromise the quality just for the sake of that keyword.
Remember that Google will use all of your content to display relevant results for users. So, even if you don't target one keyword in the content, Google can still identify other related words and presume you are talking about the same thing.
It is important to highlight that overusing the keyword throughout your content can cause Google to penalize your website. So, here is my advice: Place the keyword once in your text and forget about it. Instead, use synonyms to enhance vocabulary richness.

#4 – Keyword in Image Alt Text
---
The alternative text (Alt Text) is a description attribute for every image that you have on your website. It was designed for 2 main purposes:
Help google understand what the image is in order to display them in the image searches.
Help those with vision disabilities to know what the image is all about.
Using your keyword in the alt text for your images is also a good opportunity to rank for them. You should include a very brief description, placing the keyword naturally.
The alt text is found in "image details" when you select an image and click "edit" in your WordPress.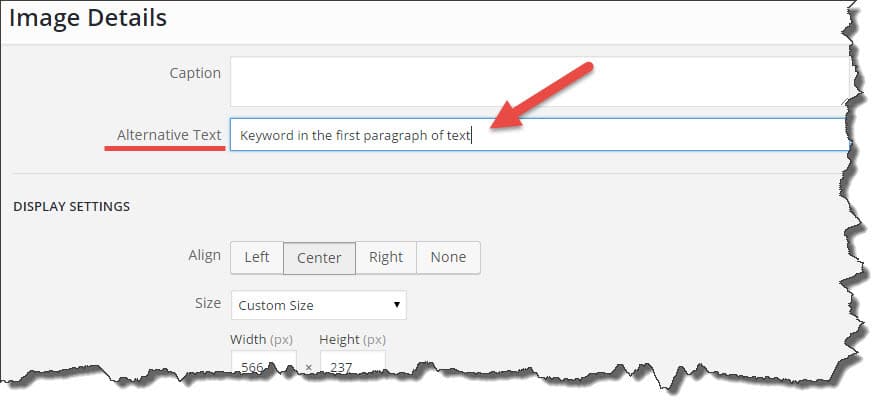 Proper Training, Support and Much More! 
---
Keyword research along with search engine optimization (SEO) are really important for your online business. However, this is only the tip of the iceberg when it comes to internet marketing. I highly recommend a training platform called Wealthy Affiliate, which provides all the relevant information, support, and tools to succeed online.
Click Here and Read My Wealthy Affiliate Review
I hope this article could help you understand how to target keywords for your content marketing strategy.
If you have questions, please leave your message below. Remember that I am always available to help you in any stage of your website development.
I wish you good luck with your online business!
Your friend,
Stefan