Welcome to my Gold Win app review!
I was browsing the Google Play Store when I discovered another app that gives players the chance to win cash rewards by playing scratchers and other in-app games.
Gold Win is very similar to this addictive sweepstakes app and many other apps that I have reviewed on My Room is My Office.
If you have played any of these so-called "Lucky" games, you know that receiving the money in your PayPal account is just a pipe dream.
Only a very few lucky people win cash reward by scratching virtual cards.
In this review, I would like to explain exactly how the Gold Win app works and give you my honest opinion. Is it really possible to earn cash or gift cards with this app? Is Gold Win a scam or a legit app?
Quick note: Before you leave, don't forget to check out this training program that helped me build my own internet business, earn $1,600 per month, and quit my job in 2019.
Gold Win App Review
Name: Gold Win
Developer: Gold Win Studio
Availability: Worldwide
Minimum payout: $50
Price: Free
Overall Rating:

1/5

Recommended?

No
What is Gold Win? 
Gold Win is an android app where you can play free scratchcards and other games for a chance to win cash rewards. It's operated by the same company that created this Android merging game.
Both apps generate revenue by showing video ads, which is how they make profits and supposedly reward players.
I find it incredible that over 1 million people have downloaded Gold Win despite so many negative reviews on Google Play.
The main problem is that people get overexcited about the possibility to make money and forget about doing proper research. After all, the app is completely free, so what is there to lose?
Well, I think you know the answer – TIME!  I know you value your time, so in the next section, I will show you what you can expect from Gold Win based on my own experience and lots of user reviews.
Is Gold Win Legit? Does it Pay? 
Before showing you what people are saying about Gold Win, it's important to check the Terms and Service and pay attention to the Warranty Disclaimer, which says:
"Gold Win cannot guarantee and does not promise any specific results from use of the app".
With this statement, I conclude that Gold Win Studio doesn't have an obligation to convert tokens or virtual cash to your PayPal account. So, even though I criticise this type of business model, I cannot claim the app is a scam.
It's counterintuitive that the company is allowed to advertise the app as an opportunity to win money while having the freedom to never pay. But this is how it works for Gold Win!
Unfortunately, most people don't take this time to read the Terms of Service and get frustrated when the app glitches or the money never comes.
After reviewing lots of reviews on Google Play, I identified the following issues:
People cash out, but don't receive the payment.
The app stops giving money before people reach the minimum payout of $50. These are legit apps that process instant payments.
User's cash and coin balance is suddenly wiped out (went to 0) when they are close to reaching $50.
There is no option to cash out.
Here are some heartbreaking reviews from users who were expecting to make real money:




How Does Gold Win Work? 
Installation and registration 
You can download Gold Win on Google Play and signup using your Facebook account. You can also skip and play without registering.
Some people claim their earnings were wiped out despite registering, so maybe there is no use in that.
Scratch Cards
With Gold Win, you will get free daily scratchcards offering the chance to win virtual cash rewards and coins.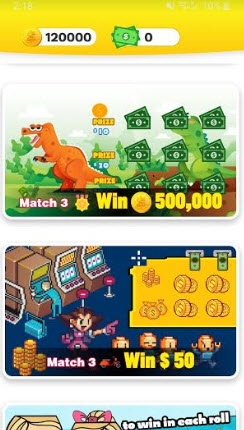 What I noticed is that there are not many scratchers compared to other popular apps. The biggest prize that I have seen was $1,000.
All you have to do is scratch the card and if you match 3 symbols, you win the prize.  Even if you don't have a winning card, you will always collect a few thousand coins or some cash.
Watch this video to have a better idea of how Gold Win Works:
Keep in mind that you have to watch a video prior to claiming your reward.

If you skip it, the coin or cash won't get credited to your account.
Unlike the most popular scratchcard game on Google Play, Gold Win doesn't inform the odds of winning each prize. So, they can control how fast you accumulate cash and coins in the process, which is unfair in my opinion.
In addition to playing scratchers, there are other games and tasks that can help you collect more cash and coins.
Lucky Eggs
With the Lucky Eggs, you just have to pick the eggs and get the mystery reward. You can pick 3 free eggs per day. If you want to keep playing more, then watch more commercials.

This reward platform is going viral! Cash out via PayPal, Visa, Gift Cards, and in-game currencies - Click here to find out how to generate an extra $10+ per day! 
Lucky Doll
This game is very similar to the Lucky Eggs. You will have 3 chances per day to grab a gift and collect a hidden prize.

Lucky Knife
The goal is to throw all the knives on the turning object and avoid hitting another knife. You can play more than three times if you watch video ads.
Coin Tasks
Gold Win also gives you the opportunity to earn tokens by completing the following tasks:
Watch video ads – videos usually promote another "money-making" app and last for 30 seconds.
Daily Check-in – Earn bonus coins if you check in on consecutive days.
Take surveys – Share your opinions with third-party survey providers.
Watch the news – view news for more than 5 seconds to receive the reward.
Daily Tasks
You can also earn bonus coins for completing some daily milestones such as watching 3 videos, scratching 30 cards and more.
How Do You Get Paid? 
For some reason, Gold Win doesn't let me open both my coin and cash balance, which prevents me from seeing the minimum payout requirement.
I am wondering if this an issue on my end or everyone is experiencing the same. Let me know in the comment section below!
I know they require users to cash out at $50 by reading lots of reviews on Google Play. However, I cannot get the exact information through my app because they disabled the option and don't provide a FAQ.
If you are not able to open your coin or cash balance, I'm afraid the app won't let you cash out. To be honest, it doesn't make any difference because I haven't seen anyone who cashed out and received the money!
Pros and Cons
Pros
Quick signup.
It's free to play.
Earn 100,000 coins for joining.
There are different ways to earn cash and coins.
Cons
There is no evidence that it pays.
Coins and cash rewards vanish from the user's accounts.
There are lots of ads.
The cash and coins balance doesn't open.
There is no FAQ.
Conclusion
Gold Win is a free app with no obligation to reward anyone.
For example, I could create an app that says you could become a millionaire if you watched 1000 ads, and add a countdown to give users a sense of achievement.
No one would force me to pay $1 million if I had a clause in the Terms and conditions saying that I don't make any promises.
For sure, they benefit from the fact that most users don't read the terms of service before playing the app!
Lots of people are writing negative reviews about the Gold Win app because they don't get paid. Some people have cashed out multiple times, tried to contact the company, but there is no reply.
There is little hope for those who play Gold Win, and what is the fun in scratching cards when the company doesn't guarantee any winnings?
I yet to find a scratchcard app that let users cash out once they reach the minimum payout. That's why I advise against using any of them if you value your time.
Verdict: Not Recommended
Work Remotely and Earn a Full-Time Income Online
Instead of spending hours using mobile apps that don't pay, I suggest building your own internet business.

The reason is that it has the potential to earn you thousands of dollars per month and change your life!
In a nutshell, you can create a content-based business and promote other people's products as an affiliate.
Whenever someone visits your site, clicks on your links and make a purchase, you earn commissions.
This is the exact business model that allows me to work anytime, anywhere I want, from hostels around Europe to humble accommodations in South East Asia.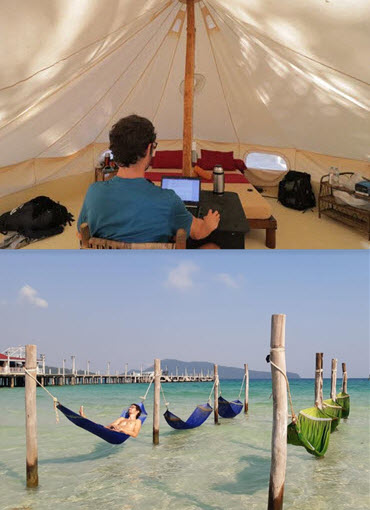 I started my online business by following the free lessons provided by this online business program.
Joining this well-structured program helped me avoid trial and error and keep on the right track. There are many success stores!
Just keep in mind that success doesn't happen overnight. You will need to jump in, work hard, and persist to reach your financial goals. Yes, I've walked the way, and I know it's worth it!
Final Words
Thanks for taking the time to read my Gold Win app review. If you have any questions or would like to share your results after playing the game, let us know in the comment section below!
Stay safe and peace out!