Welcome to my Cube Rotator 3D app review!
You may have come across Cube Rotator 3D and the opportunity to win real cash rewards just by rotating a cube.
The advertising couldn't be more appealing!
They were showing a fictitious PayPal balance growing really fast as the player was making over $200 per level.
With so many people struggling to put food on the table, it's no surprise that these "money-making" apps go from 1K to 100K installs within just a few weeks. 
Unfortunately, most of these games are just giving virtual currency that can never be transferred to your PayPal account.
Playing Cube Rotator 3D is an addictive pass-time activity. However, I guess you are reading this post because you don't want to rotate cubes and watch a ton of videos in return for nothing. Am I right?
So, is Cube Rotator a legit or another fake app? Will you be able to cash out once you collect the required amount?
Keep reading to find out!
If you are searching for a real opportunity to make money from home, check out my #1 recommendation. This step-by-step program helped me build my own online business and generate $1,600+ per month. It's newbie-friendly and free to get started. 
Cube Rotator 3D Review Summary
Name: Cube Rotator 3D

Developer: Rechard Dean (Android); Carlos Crispin (iOS)
Eligibility: Worldwide
Minimum Payout: $200
Price: Free (no in-app purchases)
Overall Rating: 

2/5
What is Cube Rotator 3D?
Cube Rotator 3D is an interesting mobile game where you must paint the empty space around the cube with a small block.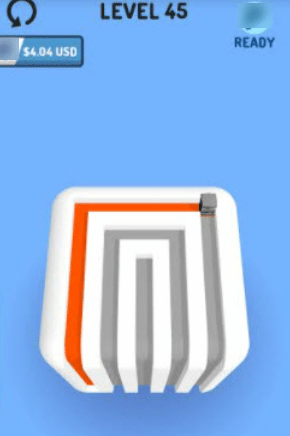 The game is identical to the popular Amazing Cube, which is owned by the same app developer.
Yep! He just rebranded it and used the same type of advertising to entice people. That's pretty smart, huh?
Both games are advertised as an opportunity to win a lot of money, which explains their huge popularity.
It's important to notice that Cube Rotator 3D is in Early Access for Android users. Therefore, it's technically an incomplete version of the app.
For some reason, this "Early Access" status allows app developers to block reviews on Google Play, and therefore, censor negative feedback.
I am not saying that is the true intention, but this game doesn't seem incomplete to me.
Also, isn't it funny that many other "money-making" games are being released as Early Access version?
How Does Cube Rotator 3D Work? 

Installation 
Cube Rotator 3D is available on Google Play and App Store. Upon installing and launching the app, you can start playing immediately without login.
How to Play
All you have to do is swipe your finger to move the small block and paint the entire path around the cube.
The block only stops when it finds an abrupt change in the direction of the path. If the path continues on another side of the cube, it will rotate automatically.
As the cube rotates, the small block will go straight, painting the path until the path changes direction.
You will pass the level once you make the block move around the entire path, which will become more and more complex.
You can customize your block after passing a specific number of levels, but who cares?
Virtual Cash 
When I first launched Cube Rotator 3D, it was not giving me any virtual cash during the first 30 levels.
Then, the cash reward was activated and the PayPal balance finally appeared at the top.
Every time I passed the level, they would offer me virtual dollars after clicking on the green button and watching a video.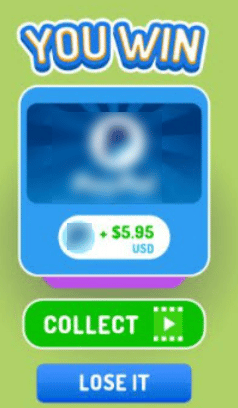 If the button doesn't work, that is because clips may not be unavailable. In that case, you won't collect cash.
Sometimes, you will also find a floating gift with a PayPal icon on the top. You can collect more virtual cash by tapping on this gift and watching another video.

How Can You Cash Out?
If you open the cash balance, it says you need to have at least 200 USD to cash out.
By clicking on the question mark, it says you can withdraw the money via either PayPal or Amazon Gift Cards.
Is Cube Rotator 3D Legit? Does it Pay?
Luckily, people are free to leave their honest reviews on the App Store, which gives us precious insight into what is happening.

This reward platform is going viral! Cash out via PayPal, Visa, Gift Cards, and in-game currencies - Click here to find out how to generate an extra $10+ per day! 
Cube Rotator 3D has been rated 1.6 stars, and many people calling it a scam!
The reason is that everyone seems to get stuck just a few cents away from cashing out. It reminds me of… well, HUNDREDS of other games.

I have seen the same story a thousand times. The cash rewards are pretty decent in the beginning and, as a result, you will reach $100 within 1 hour or less.
However, as you approach $200, you will earn less and less until they will stop giving you money.
So, no. You cannot earn any money!
Keep in mind there is no legal agreement between users and the app developers, meaning they are not obligated to pay anyone.
That can explain why the Cube Rotator 3D app may not be considered a fraudulent app in the eyes of the law.
On the other hand, they are misleading people into playing the game for a long time with the expectation to win real money.
If they are not willing to pay, they should remove virtual money from the gameplay and stop advertising the app as if players could make easy money.
Conclusion 
Cube Rotator 3D is an intriguing and addictive game, but virtual cash rewards cannot be converted to real money.
People waste a lot of time playing games thinking they will eventually cash out hundreds of dollars.
Please, understand that no app can afford to pay so much money in return for people watching their videos.
Some apps like Daily Raffle can afford to pay because they select just a few random winners. That doesn't seem the case with games like Cube Rotator 3D.
Earn a Full-Time Income Online
Why make app developers richer at the expense of your precious time? If you are serious about making money online, I recommend growing your own online business. 
The business model that I use is not complicated and doesn't require any specific skill. 
It's all about creating a website, publishing helpful content, and promoting products via affiliate links. The more content you create, the more money you can make!
I started my affiliate site with the help of this excellent step-by-step program. Today, I can work whenever and wherever I want from my laptop.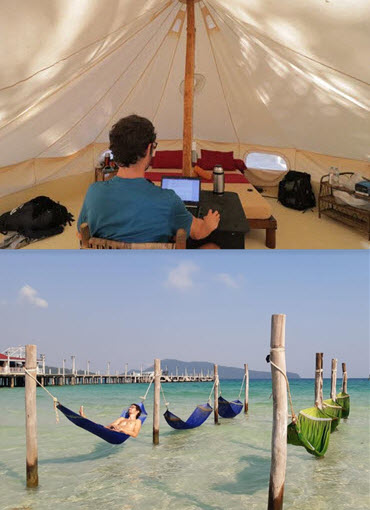 If you want to get started on the right foot, check out my #1 recommendation, and join now for free!
Final Words
Thanks for taking the time to read my Cube Rotator 3D review. If you have any thoughts about this game, let us know in the comment box below.
Peace!

Read Also