Welcome to my Candy Merge app review!
Lots of people are putting a hold on their productive hours to play Candy Merge. But why is this game so attractive?
As you may already know, the game dishes out virtual dollars and claim player can withdraw $1000 via PayPal. 
Can you imagine making a grand just by matching candies like in Candy-Crush? It feels like a dream come true, which is why you suspect this is completely fake!
In this brief review, I would like to show you how Candy Merge works and give you my honest opinion. Is it legit or fake? What will happen after you meet the cashout requirement? Will they pay you?
I am here to address all your concerns!
My Top Recommendation: Discover the step-by-step program that helped me build an online business and generate $1,700+ per month. 
Candy Merge App Review 
Full Name: Candy Merge (Early Access)
Developer: Fish King Wang
Eligibility: Worldwide
Price: Free
Overall Rating: 

1/5
What is Candy Merge?
Candy Merge is another match three game like Candy Crack and Crazy Gem. 
Developed by Fish King Wang, the application generates revenue by displaying a considerable amount of advertising.
That's how most mobile games are designed for, but there is something very fishy about Candy Merge.
It entices players to watch video with the expectation of earning thousands of dollars. There are countless games using the same strategy to maximize profits. So, it's nothing new!
Although Candy Merge has been installed 10,000 times, the developer still only provides early access to it.
Since the app is on "Early Access", people cannot criticize the application and expose it to the world for what it really is.
How Candy Merge Work? 
After installing and launching Candy Merge, you can play the game right away with no need for registration.
Be aware that by having this app on your phone, you are granting the company access to your photos and other files in your phone.
This kind of permission can put your data and privacy at unnecessary risk because you have no control over their actions.
>> Click here for my #1 recommendation for making money online!
How to Play Candy Merge? 
Drag a candy to swap position and match at least 3 identical candies.

When 3 or more identical candies are placed side by side, they will merge into a candy with distinct color and shape. The resulting candy will also be one level higher!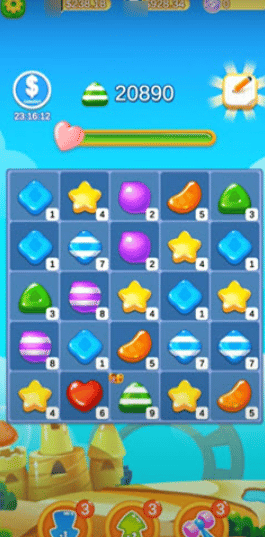 Every time you merge the candies, you will earn a few cents in your virtual PayPal balance.
Besides, you will receive more generous cash rewards when you achieve combos. The prizes come in the form of Amazon or PayPal coupons, which are added to your account after you tap "Get it" and watch a video.
Be careful with false advertising, especially those promoting other games where you can supposedly win fast money.
If you make a move and fail to merge candy, you will lose hearts. The game is over when your heart level drops to zero, so you need to be careful when making moves and use the tools.
How to Cash Out? 
Right after launching Candy Merge, it says you need to collect $1000 within 24 hours to withdraw the money via PayPal.
It also encourages you to bind your PayPal account so that you receive the payment.
Candy Merge also allows you to redeem an Amazon gift card once your cash balance reaches $300 and you watch 50 clips.
Is Candy Merge Legit? Will They Pay You? 
No. I don't think you can make real money from Candy Merge. Once you meet the first requirements and press "Redeem", your order will stay under review for 24 hours. 
However, that's just an excuse to avoid payments and lure you into watching more over-hyped commercials.

They say you can reduce the waiting time by 30 minutes if you watch a video. Please, don't fall for that!
After watching all the videos, they will probably impose another requirement just so you play Candy Merge for longer and help the developer make much bigger profits.
But make no mistake. You won't receive any money even if you follow all the rules! This block puzzle game works exactly the same!
To make matters worse, the app is "Early Access", meaning the developer doesn't allow users to publish reviews on Google Play.
So, after wasting your time and internet data, you cannot even share your frustrations and warn people about this game though the platform. It's nerve-wracking!

This reward platform is going viral! Cash out via PayPal, Visa, Gift Cards, and in-game currencies - Click here to find out how to generate an extra $10+ per day! 
Conclusion 
Don't play Candy Merge with the expectation to earn real money, or else you will just waste your time.

The game is using a very shady tactic of claiming players can withdraw $1,000 if they watch a specific number of videos.
Although no promises are made regarding cash rewards, many people are gullible enough to buy into the hype.
However, the only person making money is the developer, who capitalizes on your time.
Earn a Full-Time Income Online
If you dream of earning a decent amount of money from home, I suggest you build your own internet business.
In 2015, I discovered this excellent step-by-step program where I learned how to create a profitable site based on content marketing.
I had no previous experience, but I followed that training and worked consistently to achieve my goals. Now, I enjoy the freedom of working whenever and wherever I want.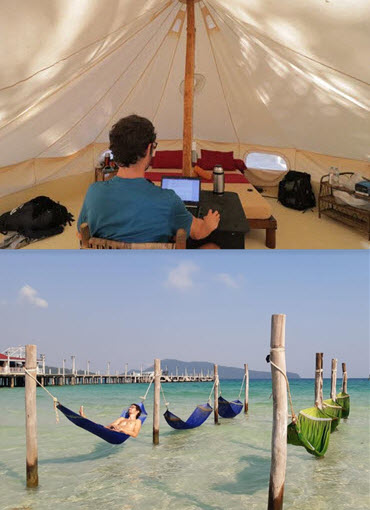 >> Click here to read the full details!
Final Words
Thanks for your time to read my Candy Merge app review. I hope it helps!
So, what is your opinion about the game? How was your experience? Feel free to write down your thoughts below.
Peace!