Welcome to my Block Legend app review!
I was browsing the Playstore when I discovered this puzzle game developed by Funnytaskst. The developer has another three apps, including one called Block Go, which is identical to Block Legend.
Both games have been installed over 100,000 times, so this cloning strategy appears to have worked well for him.
As you know, it entices players with the opportunity to earn money. However, you must reach a specific amount before you can cash out via PayPal.
The problem with these types of games is that they don't seem to pay anyone. So, after spending many hours collecting virtual dollars and watching clips, people give up with no money to show for it!
So, is Block Legend different from the rest? Does it pay or is it a scam?
Don't play this game before reading my article below. It can save you a lot of time and avoid unnecessary frustration!
TOP Recommendation: This step-by-step program helped me build my own online business and generate $1,600+ per month.
Block Legend App Review
Name: Block Legend
Developer: Funnytaskst
Eligibility: Worldwide
Price: Free (VIP membership: $5.99 p/ week)
Overall Rating:

1.6/5
How Does Block Legend Work? 
Installation 
This specific Block Legend is available only on Google Play. There are other two apps with the same title on the App Store, but they are not the same.
The game starts immediately after tapping the "Play" button. So, you don't need to sign in or accept any permissions.
How to Play? 
You must fill the entire horizontal line with blocks in order to destroy them.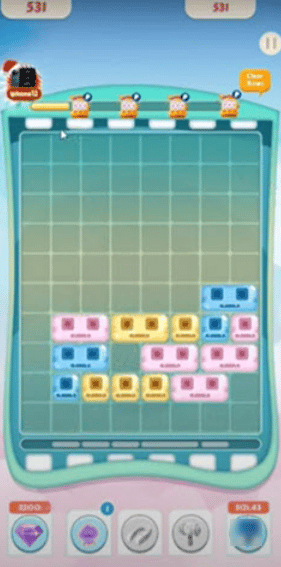 All you have to do is move the blocks right or left to make them fall into the blanks. If any block reaches the top of the screen, the game is over. If you are in trouble, you can use a few tools that will give you a hand.
>> Check out the top GPT sites to supplement your income in 2021! 
Cash Rewards
Whenever you destroy blocks, you will earn Diamonds, which can only be used to buy props (tools). You will also earn virtual cash from time to time, which will accumulate in your balance.
However, you can only request your PayPal payment once you reach the minimum amount of $200. They also have other cash out options up to $1000. Wow!
VIP Subscription
Believe it or not, Block Legend has a VIP subscription plan that costs $5.99 per week.
The developer claims that if you subscribe to his offer, he will not only remove the annoying clips but also increase your income by 20%.

Be aware that all free games depend on those videos to make profits and operate as a business. So think about it. If you play Block Legend as a VIP member, where will the funds come from?
Don't invest your hard-earned money in this game with the expectation to boost your earnings. You will understand why in the next section!
Is Block Legend Legit? Does it Pay?
I have reviewed lots of "money" games like Block Legend! Combined, millions of people all over the world are playing them, and yet, I couldn't find anyone who made actual money.
It amazes me how many apps are allowed to operate using these unrealistic cash incentives!
Note the developer launched Block Legend in Early access, which means users cannot leave an honest review on Google Play.
I searched YouTube and found many comments from players who cashed out but didn't receive the payment.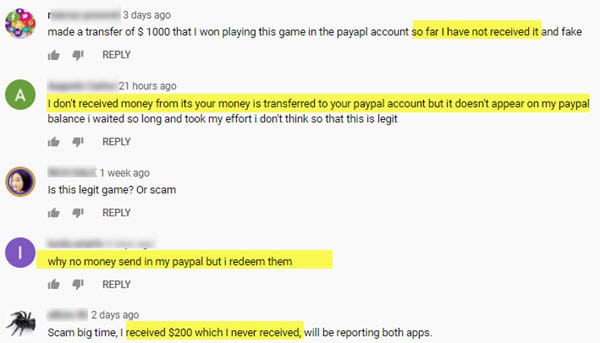 So, the answer is no. I don't think you will get $200 or any other amount in your PayPal account.
The game entices you with cash rewards just so you end up watching a ton of videos. That's how the app developer is generating revenue at the expense of your time and sanity.
To make matter's worse, he doesn't even provide the Terms of Service and Privacy Policy, which are very important pages!
If you click on the link inside the game or on Google Play, you get a blank page with the following message:
"Sorry, this website has been removed due to a legal issue related to its content."
I don't recommend anyone to use an app or site without a binding agreement and at least a minimum of privacy information.
Conclusion 
Block legend is a great game for exercising the brain and killing time. However, you should not expect to earn money after reaching $200.

If you already played it and are now waiting for the payment, just turn the page and move on with your life! There is no point in sending a message and arguing with the developer.
Don't waste your time!
By the way, don't invest your hard-earned money in this game with the expectation of boosting your earnings.
Earn a Full-Time Income Online
There are many ways to grow wealth from home, but the one I like the most is called content marketing! That's how I make a living!
The process has been extremely simplified, so anyone can start building an online asset with very simple steps. My main job is to provide helpful content and promote products as an affiliate.

This reward platform is going viral! Cash out via PayPal, Visa, Gift Cards, and in-game currencies - Click here to find out how to generate an extra $10+ per day! 
This excellent step-by-step program helped me set up a WordPress site and attract a very large audience using the best SEO practices. You don't need any previous experience!
As the director of my online business, I not only work remotely, but I make my own rules!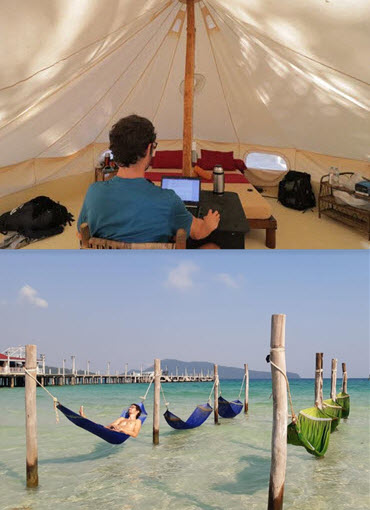 >> Check out my #1 recommendation, and join now for free! <<
Final Words
Thanks for taking the time to read my Block Legend review. I hope it was helpful. If you want to share your experience with this app, feel free to use the comment box below!
You may also like to read this post: Block Shooter App Review – Is it Legit? Does it Pay $100?