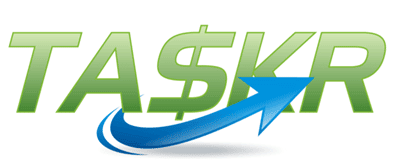 TASKr is a new course that will show you how to make $20-$30 right away, every single day with easy tasks.
Yup! You just need to hit a few keystrokes, and they say the money will start rolling in. Skeptical? Is TASKr a scam or legit?
I decided to purchase this product and give you my honest opinion about it. So, check out my honest review and discover all you need to know about it.
If you want to follow the same method that earns me over $700 per month in passive income, check out my #1 recommendation.
TASKr Review
---
Name: TASKr
Website: https://jkennedy.clickfunnels.com/taskr
Owners: Jeremy Kennedy & Ron Clarkt
Price: $7.59 + Upsells
Overall Rating: 3.0/5
First Impressions
---
The sales page is not over-hyped because it doesn't promise hundreds or thousands of dollars quickly and with little effort.
However, it doesn't explain what kind of tasks you will be doing, which is something that I personally hate about "make money online" products.
Well, whatever the task is, it's pretty reasonable to expect $20 per day. Many websites allow you to make money with online surveys, offers, and micro-jobs.
But the question is: how many hours do you have to spend in front of your laptop to make $20?
Although crucial, the sale page doesn't answer this question. So, what if you need to work 8 hours to make 20 bucks? Would you do that?
Considering you will be doing this from the comfort of your home and, I believe $5/hour would make you happy.
But what if you live in a first world country where the minimum wage is $8+/hour? Not so exciting, right?
What is TASKr?
---
TASKr is a course that will show you how to make money with a crowdsourcing platform doing audio transcriptions jobs.
It was developed by Jeremy Kennedy & Ron Clark, two experienced internet marketers that have over 20 courses for sale on Warriorplus.com.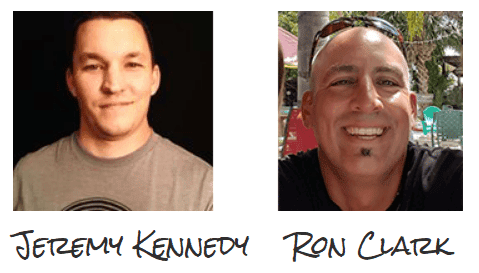 TASKr's core training consists of a PDF guide with 22 pages, which is very easy to follow. It also comes with a bonus course called Coach Potato Cash.
This is a 5 video lesson training that will show you five platforms to make money online.
Is TASKr a Scam?
---
The answer is no. Jeremy was honest with you when he said you would not make lots of money with this method.
Although he is not using misleading advertising, the sales page is not 100% transparent.
You can find the information on the internet for free. But if you don't know which method and which platform he recommends, there is no way you can walk by yourself. That's why keeping it a secret makes sense for him.
It doesn't mean TASKr a scam. In fact, the course is good, but the method is not one of the best you can find to make money online.

How Does it Work?  
---
As I already mentioned, the job involves audio transcriptions. This means you will have to listen to an audio clip and type what you hear. It's that simple!
But before that, you should pass a test before you can start receiving the transcription jobs. But don't worry, it's not that difficult, and it's possible to do the test again if you don't pass the first time.
Here is one job post:

Most of the tasks pay between $0.08 – $0.13 for a few seconds of audio transcription.
In the PDF, Jeremy says there is no reason you couldn't be making $4 – $5 an hour with this. On average, you can realistically expect $2 or $3 per hour.
At the end of the course, Jeremy is going to show you an ingenious method to double your transcription earnings by increasing the speed of which you complete transcription tasks.
I think that was a great tip, but am still a bit skeptical that can double the speed.
With Coach Potato Cash video lessons, you will learn other methods that also don't pay very well.
Upsells 
---
After you buy TASKr's front end product, you will discover there are two upsells.
Upsell #1: Affiliate Profits Masterplan ($27) – This is a step-by-step case study that will show you how Jeremy turned 2 dollars into $124 in less than 48 Hours, and how you can do the same.
Upsell #2: Live call with Ron and Facebook group ($47) – They are going to share with you their entire blueprint to build a highly profitable online business. You will also get access to the private Facebook group and one-on-one support.
I haven't purchased them, so, I can't give a review on those. But you can expect to earn more if you apply their methods. Just bear in mind it's going to be much harder than completing simple tasks.

Pros and Cons 
---
Pros
The course is easy to follow.
Very affordable.
You can make money quickly with this method.
It doesn't require any experience, but you need to have a good command of the English language.
There is a 30-day money back guarantee.
Cons
Earn less than minimum wage.
You can't rely on your transcriptions to put food on the table. Sometimes there are not enough tasks to make over $20 in a day.
It can take over 5 business days for your account to be created after you pass the test.
You are still trading time for money. There are better ways methods as I am going to show you below.
Support can be slow as there is no community support nor live chat.
Final Thoughts
---
TASKr is a legit course. You will discover a reputable platform to complete short transcription jobs as well as other simple methods to make easy money online.
A lot of people don't think it's worth their time and effort, especially if they live in a first world country. However, if you live in a developing country where the minimum wage is less than $5/hour, then this can be an excellent opportunity for you.
If you are looking for a better strategy to make money online, the next section is dedicated to you.

This reward platform is going viral! Cash out via PayPal, Visa, Gift Cards, and in-game currencies - Click here to find out how to generate an extra $10+ per day! 
Verdict: Legit

My #1 Strategy to Make Money Online
---
Even though working for a crowdfunding platform can put food on the table, you are still trading time for money. This means you have to sit down every day and do the tedious job. Otherwise, you won't get paid.
It's possible to make passive income online and get paid even if you don't open your laptop.
For example, two weeks ago I went to Morocco, and while I was enjoying my holidays for ten days,  I made $472.50 in affiliate commissions. I haven't done any job, and still, the money kept rolling in…
Now, I worked very hard to reach this level for the last two years, and now I reap the rewards. It's not easy, but many people achieve excellent results with patience and perseverance.
You can do the same. Build an online business and promote other people's products with your own blog/website.
Wealthy Affiliate is my #1 rated training platform for those who dream of becoming their own boss and working 100% remotely. You will learn step by step how to start and grow a successful affiliate business that will pay off for years.
The starter membership is free and will give you a good idea of what to expect from the strategy, community, and the entire course.
If you want to learn more about it, click the link below and check out my full Wealthy Affiliate review.
Click Here and Check Out My Wealthy Affiliate Review
Thanks for reading my TASRKr review and I hope this helps you make an informed decision. If you have any questions, feel free to ask in the comment section below.
Your friend,
Stefan