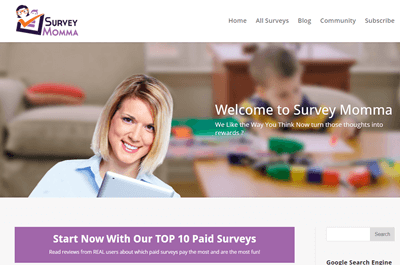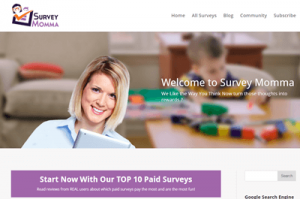 I was looking for survey platforms to review on my blog and came across a website called Survey Momma. I thought it was just another affiliate site promoting survey panels, but it's actually directing people to a suspicious site. So, is Survey Momma a scam or what?
Check out my review before you click on any "join now" button.
If you are serious about making money online, don't forget to check out my #1 Rated Platform.
Survey Momma Review
---
Name: Survey Momma
Website: surveymomma.com
Price: Free
Owner: NetFusion Media, Inc
What is Survey Momma?
---
At first glance, Survey Momma looks a legit directory that connects people with popular survey panels such as Mysurvey, One Opinion, and Harris Poll.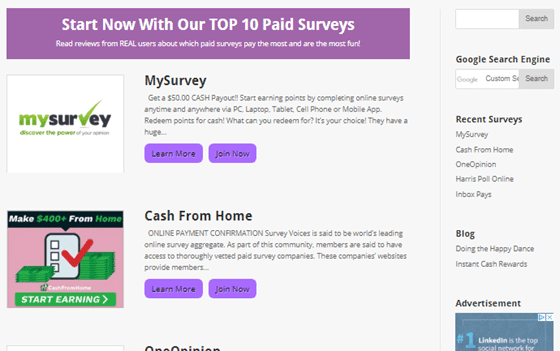 There are many similar platforms out there that are just affiliates of these companies. Survey Compare, Top 10 Best Paid Surveys, and Top Paid Surveys are three examples of sites that earn commissions when you sign up through their links and take surveys.
However, when I clicked on the "Join Now" button, something bizarre happened!
Instead of being directed to the official website, I received a warning from my antivirus, which blocked my access. Check it out!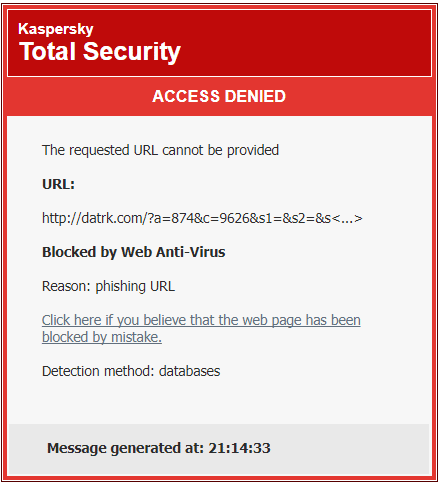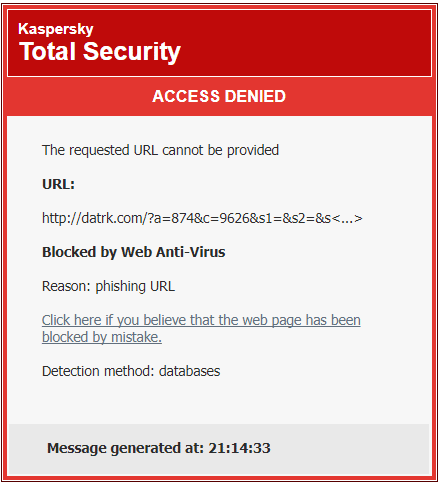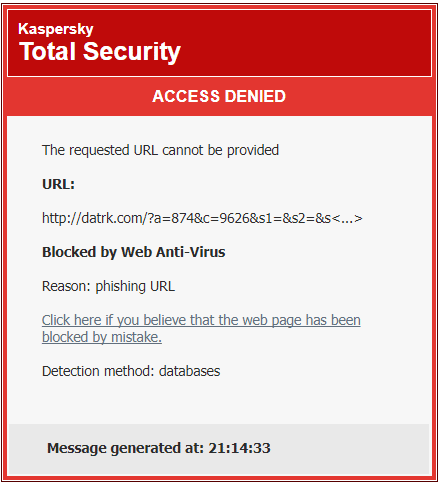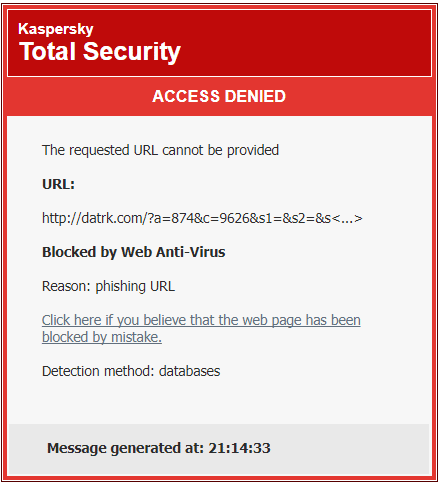 It says the reason for blocking is phishing URL.
A phishing URL is a fraudulent site that is designed to steal confidential information such as usernames, passwords and credit card information.
They trick people into believing they won a prize on a trustworthy website such as Google, Microsoft, and Apple. In order to claim the fake prize, people have to insert their personal details, and that's when they get scammed!
Not to mention that when you visit such sites, you are vulnerable to malware or any other crap designed to steal your bank details.
I regret doing this now, but I decided to ignore the warning and see what was inside. I am curious like a cat!
What is Inside?
---
So, this is what a got:

You see? This is a classic example of a phishing site. Note the Windows logo that is used to convey trust and credibility!
The next page explains that I was randomly selected to receive a promotional gift from their sponsors. They say: "Thank you that you are a faithful British Telecommunications Plc user."
Yep, that's true! I use BT broadband in my household, so their system is *** smart.
Next, they asked me to answer a few questions such as "Who found the Microsoft" and then urged me to choose the mysterious box: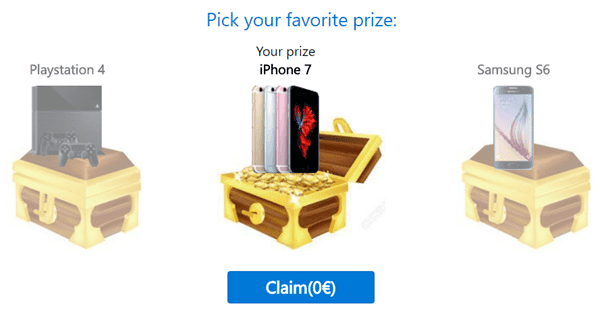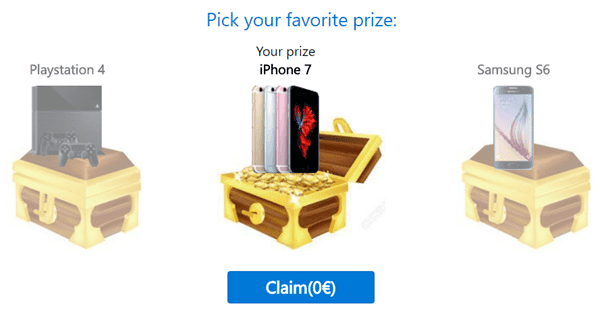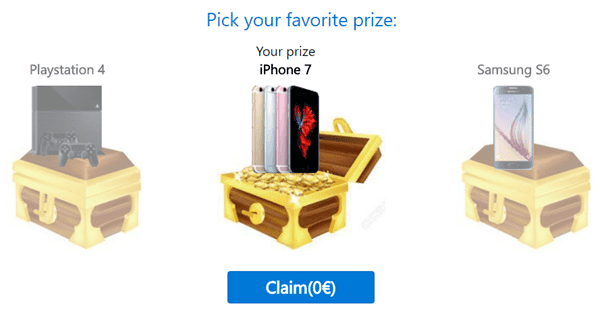 Finally, I was taken to another site that was requesting my personal information. Forgive me, but I was not brave enough to continue… I had already gone too far.
Note that it says "a chance to win." But anyway, it's clear for you that this is a hoax!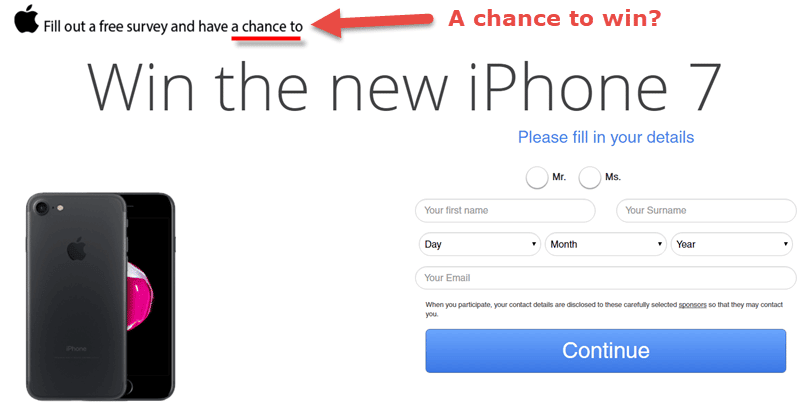 The Company Behind Survey Momma
---
I decided to investigate the organization behind Survey Momma and discovered the domain name was registered in 2014 by Netfusion Media, Inc.
I was actually surprised because it looks like a reputable internet marketing company from California. Netfusion Media was founded in 2004 and is currently a member of PMA (Performance Marketing Association).
Survey Momma was directing people to legit survey panels in the past, so it's hard to believe they are responsible for this. I believe this site was hacked and they are still now aware of this. Who knows?
Conclusion – Is Survey Momma a Scam?
---
Survey Momma is directing people to a fishing URL, which has the potential to steal your bank account details.
I suspect this website was hacked because, honestly, I don't think a company of this caliber would deliberately do something like this
So, I am not going to call them scams just yet because this situation may not be their fault.
For now, avoid Survey Momma at all costs because you are not going to be directed to the survey companies.
What you can do is type in the name of the survey panel on Google (The Harris Poll, for example) and enter the official website. Better yet, read the next section where I explain how I prefer to make money online.

My #1 Strategy to Make Money Online
---
I used to take online surveys back in 2015 when I discovered the possibility of building a blog and making money as an affiliate marketer.
Affiliate marketing is awesome because you can earn hundreds or even thousands of dollars in commissions with just one sale!
You don't need to have your own product to make money online. You can sign up for affiliate programs that allow you to earn commission for promoting other people's products. 
There is no need to handle inventory, customer service or employees. All you do is write helpful articles on your blog, and promote anything you want!
Your blog-style website is the foundation of a thriving online business. It is working for you 24/7 and generating affiliate commissions while you are sleeping, traveling or spending time with your family.

This reward platform is going viral! Cash out via PayPal, Visa, Gift Cards, and in-game currencies - Click here to find out how to generate an extra $10+ per day! 
But I have to be honest with you. It takes significant time and effort before you start making a full-time income with your site to enjoy this amazing lifestyle. But it's achievable, and I know many people who have done that!
Well, I am making over $700 per month, and I am on the verge of quitting my job at the coffee shop!

I had no experience when I got started, but I received an excellent training that showed me step by step how to get hordes of visitors to my site, and as a result, make daily sales.
If you want to build an affiliate website, then check out my #1 recommendation. This community-based platform will give you in-depth training, incredible support and all the tools you need to start and grow your online business.
Click Here and Check Out My #1 Recommendation!
Thanks for reading, and I'll see you next time!
Your friend,
Stefan