Welcome to my Rolling Numbers app review!
Funnytaskst has just released another addictive Android game called Rolling Numbers.
This is a 3D game in which players roll and merge dices with the same number. I enjoy playing it, and I think it's great for killing boredom.
However, you are here because it says you can win PayPal and Amazon money.
Rolling Numbers gives you virtual dollars and claim you can cash out once you collect a specific amount. But does it actually pay? Is Rolling Numbers a scam or legit application?
Keep reading to find out!
Recommended: This step-by-step program helped me build an online business and generate $1,600+ per month. It's 100% newbie-friendly and has a free membership to test the waters. 
Rolling Numbers App Review
Full Name: Rolling Numbers (Early Access)
Developer: Funnytaskst
Eligibility: Worldwide
Price: Free (no in-app purchases)
Overall Rating: 

1/5
What is Rolling Numbers? 
Rolling numbers is a brand new merging game where you slide the dice to roll and merge them.
The app awards fake dollars and claims you can cash out $200 to PayPal in 6 days. Besides, you can collect puzzle pieces to claim the much-desired iPhone 12!
Since the company provides Early Access, people cannot leave reviews on Google Play. So, you cannot check in advance whether it pays or not.
But thanks to freedom of speech, I am here to give you the answer. But first, let me show you how the Rolling Numbers works!
How Does Rolling Numbers Work? 
Installation and Permissions
Rolling Numbers is available on Google Play for Android devices.
It doesn't ask for permissions, but be aware they will have access to personal files in your phone such as photos, videos, and any document.
What is more alarming is that Rolling Numbers can modify and even delete content in your internal storage.
So, if you care about privacy and other issues, I recommend uninstalling this app immediately.
How to Play Rolling Numbers? 
It took me a while to get used to Rolling Numbers because its mechanics are not as intuitive as in Drop Numbers Blocks. Besides, it's rather difficult to explain in words, but I will try my best.
Basically, you will swipe to roll one of more blocks in 4 directions. You must combine the same blocks to create a block with a higher value.
The numbers follow the sequence: 2, 4, 8, 16, 32, 64, 128…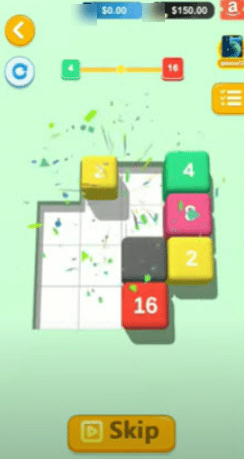 The rule of thumb is that, if there is space, all the cubes that are close to each other will roll.
Cubes that are stuck remain where they are while the other ones will move.
There is a progress bar at the top which shows the specific numbers you need to unlock in order to pass each level.
While rolling the cubes, you will get cubes with the PayPal and Amazon logo. These special blocks can be merged with any other cube and generate cash rewards.
However, in order to collect the dollars, you must tap the button and watch a video ad.
Win an iPhone 12
Rolling Numbers also entice players with the chance to win an iPhone 12 if they collect 100 puzzles. You can collect the fragments by watching video ads and playing the lucky spin.
How Do You Get Paid? 
Open the cash balance and select the minimum redemption amount.
If you choose PayPal, you need to reach at least $200 and wait for 6 days to receive the payment. Not only that, but you must watch 60 videos to activate the order.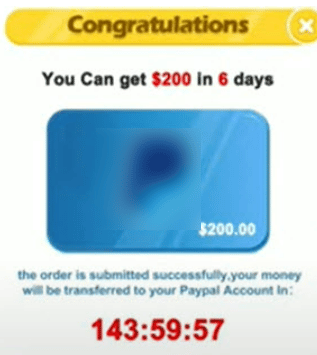 The same applies to redeeming Amazon gift cards, except the payout threshold is $300.
Are you sick of fake apps? Check out my #1 recommendation for making real money online! 

Is Rolling Numbers Legit? Does it Pay? 
No, it doesn't! Rolling Numbers will let you reach $200 and submit your PayPal email. But unfortunately, they won't pay you even if you watch the 60 videos as requested.
I didn't have to go through the entire process to understand what it was all about. After reviewing over 200 apps in this blog, I have seen it all!
The developer is only offering fake money to lure people into watching as many ads as possible.
Why? Because the more ads appear on your screen, the more profits they make.

This reward platform is going viral! Cash out via PayPal, Visa, Gift Cards, and in-game currencies - Click here to find out how to generate an extra $10+ per day! 
>> Click here to find legit game apps that actually pay! 

Conclusion 
I really enjoyed playing Rolling Numbers on my phone while receiving lots of fake cash.
But I didn't care about the earning enough to cash out since I know this is an illusion!
You should not expect to get the payment or iPhone because the owner cannot afford to reward everyone who fulfils the requirements.
If it was true, I am sure everyone would quit their jobs and live the good life just by playing mobile games.
Earn a Full-Time Income Online
Have you ever dreamed of working from home and earning more money than your current 9-5 job?
I did, especially after learning about internet marketing and the possibility to build my own business from my laptop. That was back in 2015!
Wow, 6 years have passed, but I still remember the excitement and motivation to grow my website and earn excellent commissions! 
Thanks to this step-by-step program, I built a successful site that attracts thousands of visitors and allows me to work anywhere, anytime I want. All I need is a laptop with internet connection.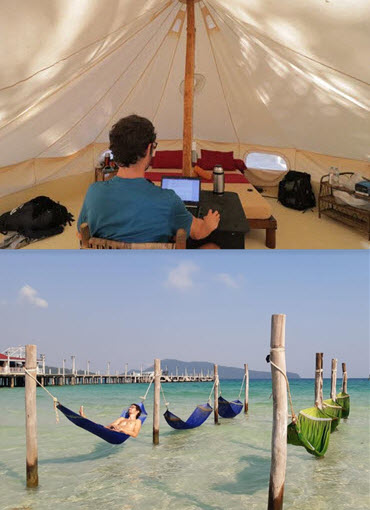 If you serious about earning money online in the same way, then click here and get started today! 
Final Words
Thank you for reading my Rolling Numbers app review. So, did you request the payment? Did they pay you? Let us know in the comment box below!
Peace!