Welcome to my Quiz Time app review!
Apps that supposedly give away cash prizes just for playing games have spread like the plague during the last two years.
They are addicting marketing machines designed to have you playing for hours and watching an incredible number of sponsored videos.
The problem is, very few people report making real money!
Recently, I've discovered Quiz Time, a trivia game that has been installed over 5 million times in the Play Store.
Many people are wondering if Quiz Time is a legit application and whether they will get paid at some point.
I've put up this review to explain how this app works and give you my honest opinion about it.
You may also want to check out the step-by-step training that helped me reach $1,000+ per month working from my laptop (no special skills required).
Quiz Time App Review
Name: Quiz Time – Trivia and Logo
Developer: Words Logos FreePuzzleGames
Type: Trivia Game
Price: 100% Free, but it has in-app purchases.
Overall Rating:

1/5
What is Quiz Time?

This reward platform is going viral! Cash out via PayPal, Visa, Gift Cards, and in-game currencies - Click here to find out how to generate an extra $10+ per day! 
Quiz Time is a free trivia game where you can solve different quizzes for a chance to earn cash rewards through slot machines and scratchers.
There are over 1000 questions divided into many categories, such as Logo, Music, Movie, general knowledge, sports, science, and more.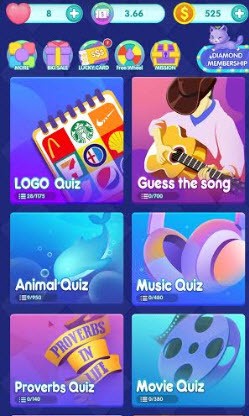 It's a nice game, and each category has many levels that you will unlock as you make progress.
In theory, the more you play, the more you are supposed to earn, but that doesn't seem the case with Quiz Time. It's quite the opposite!
Is Quiz Time a Scam?
I can't say Quiz Time is a scam simply because I don't have any proof.
However, I don't think you will be able to reach the minimum payment requirement of $10.
The reason is that the winning rate drops drastically as you approach $10, so you will probably get stuck at some point between $8 – $9.50.

Not only that, they will forfeit all your balance if you don't reach the minimum payout threshold within 6 months,
There are lots of users reporting the same issue on Google Play.
They can easily reach $5 in one or two days, but after that, their earnings slowly diminish to the point where they are not earning any money.
Also, there are in-app purchases, such as the Diamond membership, which promises lots of coins and an ad-free experience.
Again, I can't make any claims about the legitimacy of Quiz Time, but in my opinion, the chances of making any money with this app are pretty slim.
Before I explain how Quiz Time works, let's have a look at the pros and cons.
Pros and Cons
Pros
It's a great trivia game, with lots of categories and over 1000 questions.
Cons
I have seen no testimonial from someone who actually got paid.
Earnings seem to halt before users reach the minimum payout threshold.
There are way too many ads!
You can't exchange coins for cash.
No FAQ.
How Does Quiz Time Work?
Installation and Registration
Quiz Time is available for free on the Google Play or App Store.
As soon as you open the app, Quiz Time is going to ask permission to access photos, media and files on your device.
Also, you will be asked to accept the terms of service and privacy policy. I highly recommend you take the time to read that before you start using the app.
Next, they will propose two versions of the diamond membership, which will cost $7.99 or $12.99 per month after the first 3-day free trial.
Diamond membership
With this membership, you will get the following benefits:

500 coins daily.
Exclusive rewards.
All levels unlocked.
Removed ads.
Free spins.
And more.
You can skip this free trial subscription by tapping on the close button at the top.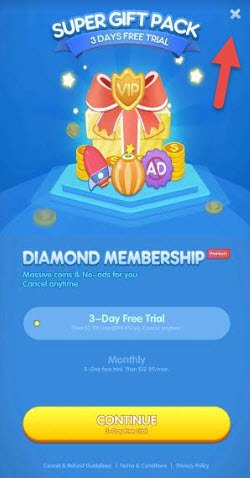 I've searched everywhere, and I couldn't find a logical explanation about the benefits of the coins and how they are used. Unfortunately, Quiz Time doesn't have any FAQ.
Eventually, you may discover that you can use coins to buy more lives, remove incorrect options and get more passes.
Daily rewards
Quizd Time will give you daily rewards during the initial 7 consecutive days. You will get 50, 75, 100, 125, 150, 175 and 250 coins. If you watch a video, you will double your coins.
Playing Trivia
Simply select the quiz from 16 categories and start playing.
After answering a few quizzes, they will offer you a chest roulette for a chance to win cash rewards or coins.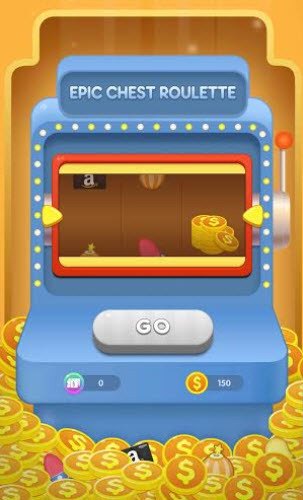 There are many annoying and time-consuming ads throughout the game.
What's worse, the videos consume a lot of internet data, which is too bad if you have a limited plan.
At the end of each level, you can play another chest roulette for a chance to win cash rewards or extra coins.
Quizd Time also allows you to play free wheels and scratch cards.
The free wheel is certainly rigged towards the less valuable rewards such as the "20x coins" and "1x pass".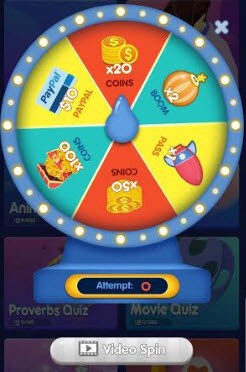 I have played over ten times and always earned coins, which have no monetary value.
That $10 PayPal is probably impossible to win. If the chances of winning $10 coins were the same as winning 20 coins, I guess most people would give Quiz Time a 5-star rating.
However, that's not the case. The app is designed so that you always earn at a very slow pace.
You can accomplish missions to earn more cash.
For example, your first mission is to answer 15 quizzes to earn $0.10. On the second mission, spin 3 wheels to earn $0.10.
Every time you want to spin the wheel or scratch more cards, you have to watch a 30-second clip first.
The shop
Quiz Time has many in-app purchases ranging from $0.99 to $19.99.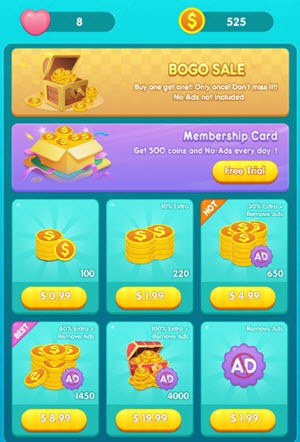 As you can see, your options are getting more coins and/or removing the ads from the game.
Removing the ads cost only $1.99, which would be worth IF Quizdom allowed users to reach $10.
If that was the case, I believe most people would buy this option because the time spent watching  video would be used to answer more quizzes.
As a result, people would recover their investment quickly and stop watching videos for good.
The problem is that this would severely affect the company's profits.
How Do You Get Paid? 
As you already know, you can only request a cash payment when you reach the minimum payout threshold of $10.
Once you reach $10, you can redeem for PayPal or various e-gift cards from Amazon, Google Play, Nike, Walmart, and more.
Will Quiz Time Pay You?

Take a look at user reviews on the Play Store, and you will notice a prevalent pattern.
Most people complain that they are not able to reach $10 because the longer they play, the less money they earn from the chest roulette.
I decided to post some screenshots of user reviews so you can have a clear picture of what is happening:




There are probably hundreds of people telling the same story, so the prospects of making any money with Quiz Time is bleak.
Conclusion
I can't comment on the legitimacy of the Quiz Time app, but there is enough evidence to suggest that people are not receiving the payments.
It must be very frustrating to answer hundreds of quizzes only to be stuck before the $10 mark.
By the time people realize they can't make money, the company already collected the profits.
It's not a good business practice because the company thrives at the expense of people's time and expectations.
That being said, I don't recommend Quiz Time, unless you want to play trivia without expecting any money from the app.
If you are searching for a better alternative, check out this ultimate list of money-making games here.
Earn a Full-Time Income Online
---
In 2015, I discovered how to build an internet business to generate a full-time income online.
I love the fact that I work for myself, and don't depend on a job to pay my bills anymore.
Having a profitable internet business is life changing because you can work whenever and wherever you want.
You have the freedom to do whatever you want with your time, and that changes everything!
For me, it feels like financial freedom because it doesn't look like any life-sucking job that I did in the past.
In short, I write posts and reviews on my own website. They rank high on Google and attract lots of people searching for information.
The money comes from affiliate links and banners that I place on my posts.
It's not complicated, but I highly recommend you follow a structured training and surround yourself with marketers who have walked the way.

I've built a successful internet business thanks to this excellent step-by-step program.
They helped me set up an authority website, apply practical strategies to rank on Google and make affiliate sales.
Final Words
That's it for now! Thanks for reading my Quiz Time app review, and I hope it helps.
If you have questions, drop me comment below, and I will be more than glad to help! 😉
Stay safe and peace out!