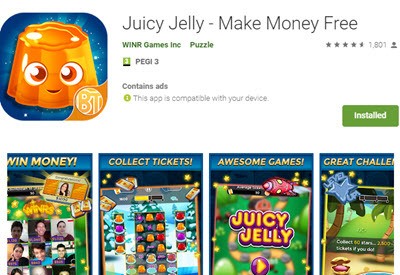 The creators of Juicy Jelly claim their app is the only one that allows you to make money by playing games.
Hundreds of thousands of people have already downloaded the app in hopes to win cash prizes.
Due to the sheer number of deceitful apps, you are probably sceptical about Juicy Jelly and wondering if it's legit and safe to use.
You have come to the right place!
I've put up this review to explain how Juicy Jelly app works and give you my sincere opinion about it.
You may also want to check out the step-by-step training that helped me reach $1,000+ per month working from my laptop (no special skills required).
Juicy Jelly Review
---
Name: Juicy Jelly
Price: Free
Company: WINR Games, Inc.
LEGIT
Overall Rating:

3/5
What is Juicy Jelly?
---
Juicy Jelly is a free game for both Android and iOS devices that allows you to collect tickets to enter prize draws.
The more tickets you earn, the higher your chances of winning the prize, which ranges from $1,000 to $2,500. At the time of writing this review, the award was $2,400.
If you think you are not lucky enough, you can convert tickets into real cash through PayPal when you reach the minimum threshold.
Juicy Jelly was developed by WINR Games Inc., which operates another 39 gaming apps such as Bubbling Abyss, Gusty Grove, Rover Ranger, Outer Orbit and a few others.
You know the game is part of the company's collection by the following logo: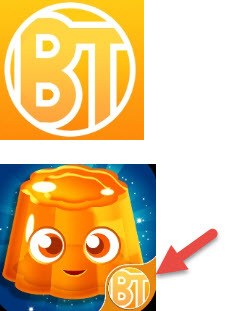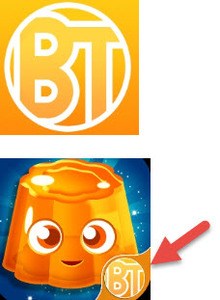 By using the same account, you can play any of these games to collect more tickets to be entered into the prize draw.
You can either install each game individually or use the popular Big Time Cash, which gives you access to lots of games under the same app.
Is Juicy Jelly App a Scam?
---
We are all very sceptical when it comes to easy opportunities to make money online.
I have reviewed many apps with a nasty reputation, and I know many of them are just treating people like fools.
They collect your data and make you watch sponsored videos only to tell you have violated the Terms of Service. It's not nice!
I am confident that Juicy Jelly is legitimate and that it's giving away prizes. You can see the pictures of recent winners through the app by tapping on the trophy icon.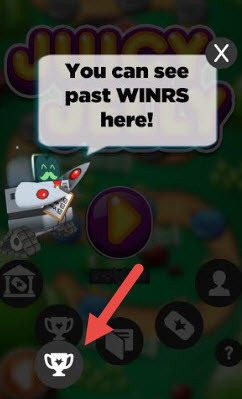 However, it's important to have realistic expectations and understand that your chances are very slim.
That's why many members prefer to exchange tickets for a very small amount of cash and redeem later.

Where is the Money Coming From?
---
The company is selling advertising space and sharing a percentage of the revenue with users. They call this business model Free-2-Win.
When you are playing Juicy Jelly, you will watch videos every time you level up or when the game is over. That's how the company makes profit and is able to reward members.
Pros and Cons
---
Pros
Fun and addictive.
You can save tickets for future prize draws.
Collect more tickets by playing other games from WINR Games Inc. collection.
Cons
Even if you collect lots of tickets, your chances of winning are incredibly low.
There are frequent ads, which can be annoying.
People report being stuck on level 40.
How Does It Work?
---
Installation and Registration
Just like all Big Time Cash games, Juicy Jelly is available for Android and iOS devices. Therefore, you can install it for free on the Google Play or App Store.
You will need to register with either your Facebook account or email address. Before that, I highly recommend reading the terms of service, contest rules and privacy policy.
To take part in contests, you must be at least 14 years old.
Collecting Tickets
The primary way to earn tickets is by playing the game itself.
The goal is to level up by completing the target that is shown on the top-right corner. Every time you level up, you will earn tickets, and a new goal will appear.

In the first level, you should get 3 stars by popping as many jellies as you can. To pop Jellies, you must drag to connect at least 3 jellies with the same colour.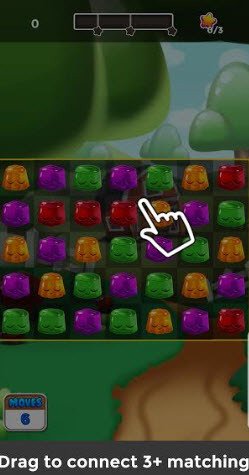 The more jellies of the same colour you connect, the faster you will reach your target.
Each level gives you a limited number of moves, and the higher your level, the harder it is to achieve the target.
You can earn more tickets by completing offers, watching videos, sharing Juicy Jelly on social media, and inviting friends.
Contests
All the tickets are automatically entered the next prize draw, and the winner is selected at random.

This reward platform is going viral! Cash out via PayPal, Visa, Gift Cards, and in-game currencies - Click here to find out how to generate an extra $10+ per day! 
The contest period usually begins at 12:00 am (UTC) and ends at 11:59 pm of the following day unless they cancel it for some reason.
If you win the prize, you will be notified within 5 business by telephone or email.

You can save your tickets in the bank and withdraw them whenever you want to enter the prize draw.
I am not sure whether saving tickets for future contests will increase your chances of winning in the long term. But it's good to know you have this option.
Exchange Your Tickets for Cash
Instead of entering prize draws, you may want to exchange your tickets for real cash through PayPal. The current exchange rate is 10,000 tickets = $0.10.
As you can see, the exchange rate is very low, so you must play for hours only to earn a few cents.
Not only the pay rate is extremely low, but you must have a minimum balance of $10 to cash out.
That is too high and will probably take more than one month even if you play for hours every single day.
To reach the minimum balance faster, you may want to complete offers, watch videos and invite friends.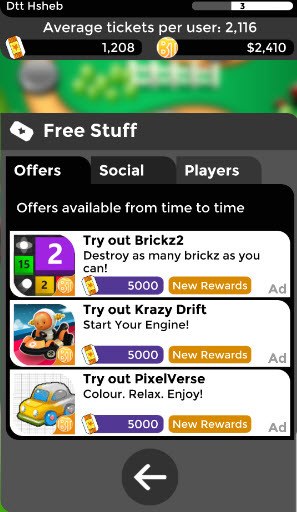 Referral Program
---
A great way to get more tickets is by inviting your friends. You will earn 2,500 tickets plus $0.10 for every person who downloads Juicy Jelly and uses your referral code.
User Reviews
---
I had a look at some review on Google Play and didn't find any complaints about payments.
Some people report being stuck on level 40, as they can't reach 30 reds within 12 moves.
You can still earn tickets, but not as many as you normally would if you levelled up.
When you reach level 40, and you can't collect as many tickets as before, the best option is to keep playing another game from the Big Time Cash app.
Conclusion
---
Most people like playing Juicy Jelly as it's a fun and very addictive game. However, only a small percentage of players make money with it.
Besides, the minimum payment threshold is too high compared to the low exchange rate, which is very discouraging.
The main issue that it's very difficult or even impossible to overcome level 40, which makes it even harder to reach the minimum payout threshold.
If you like and you already play games on your smartphone, why not play a game that gives you the change to earn great prizes?
Now, if you are just looking for ways to make money online, I don't recommend Juicy Jelly because you need to count on extreme luck.
Verdict: Legit

How I Make $1,000 Per Month From My Laptop
---
I make money online by promoting other people's products through my own website.
In short, I provide valuable content through blog posts, which rank high on Google and attracts visitors from all over the world.
When people click on my links, go to the merchant's site and buy the product, I earn a commission.
This business model is called affiliate marketing, which, in my opinion, is one of the best ways to make money online.
The reason I like it so much is that it allows me to work whenever and wherever I want. Right now, I am writing from a campsite in New Forest – England.
With the right knowledge and mindset, you can achieve great results and building a highly profitable affiliate site that will pay you for many years!
If you want to learn how to build an affiliate site from scratch and reach a full-time income online, check out my #1 Recommendation!
Thanks for reading my Juicy Jelly review! If you have an questions about this game, just let me know in the comment section below, and I will be more than glad to help.