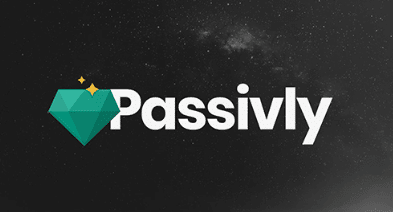 I am here to talk about a new online marketing product called Passivly, developed by Brandon Mace, Neil Napier, and Dalton Scott. The creators are claiming this method is unique and will help anyone make real passive income online. So, is Passivly a scam or a legit opportunity? Check my review below to discover.
Just to make it clear, I am not affiliated with this product, and my opinions are based on my own experience as an online marketer.
By the way, if you want to achieve time and location freedom, don't forget to check out my top recommendation here. There is a free membership available.
Passivly Review
---
Product: Passivly
Website: www.passiv-ly.com
Owners: Brandon Mace, Neil Napier, and Dalton Scott
Price: $13.03
Overall Rating: 3.5/5

The Sales Page
---
One thing that I despise about many "make money online" courses is the hype and the omission of what exactly you will learn. What is the business model that allows you to achieve such amazing results?
You don't know unless you buy Passivly or read reviews. Luckily, the internet still gives content creators the freedom of speech so that potential customers (you) can make informed decisions.
Passivly is overhyped. In the screenshot below you can see some keywords that attest that.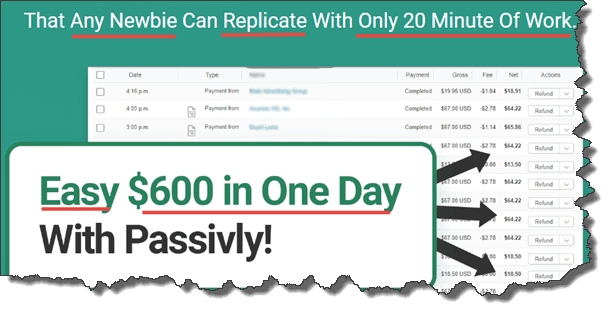 To sum up, they say you can easily make hundreds of dollars per day with just a few minutes of work. Also, they say it's entirely newbie friendly.
Yeah, it's possible to make hundreds a day as passive income. However, it's unlikely that a newbie will achieve significant results in just a few days. I have two years of experience as an online marketer, and I still don't feel prepared to apply this method myself. So, I don't think it's newbie friendly.
This is not to say you will fail, but if you want to buy any course and start any business venture, go for it with realistic expectations.
What is Passivly?
---
Passivly is a video course that will guide you step by step how to create and promote a membership course.
After you set up the course and attract students to pay the recurring fee, it's possible to make over $50/day, depending on the price and how many members are enrolled in.
The training is thorough, and it's possible to succeed as a product creator. People have been selling online courses for years, so this is not a new method.
However, you should have some knowledge in a niche with a lot of demand. Furthermore, it's not an easy task to get lots of traffic (visitors) to your sales page and people to join.
Therefore, it's good to know beforehand that it's a time-consuming process until you can reap the rewards as passive as possible.
Is Passivly a Scam? 
---
The answer is no. Passivly is not only legitimate but also a detailed and well-structured internet marketing course.
My only problem with it is the sales page, which is not transparent and gives unrealistic expectations.
Pros and Cons
---
Pros
The training is easy to follow and very thorough.
Creating a membership course can be very profitable, but you can't expect quick results.
It teaches you free and paid traffic strategies.
It's cheap for the amount of valuable information you'll get.
There is a 30-day money back guarantee.
Cons
Overhyped.
Product creation is not usually recommended for newbies.

The Training
---
Passivly consists of 21 video lessons. Among other things you will learn how to:
Turn your passion into profits.
Research your competition.
Choose the best product to sell.
Create your membership course from scratch.
Develop a marketing strategy to get free and paid traffic.
Create long-term email series.
Analyse your stats.
Use messenger bots and get feedback o grow your business.
It's a decent training run by Neil Napier with lots of useful tips and tricks. Here is a screenshot of the member's area: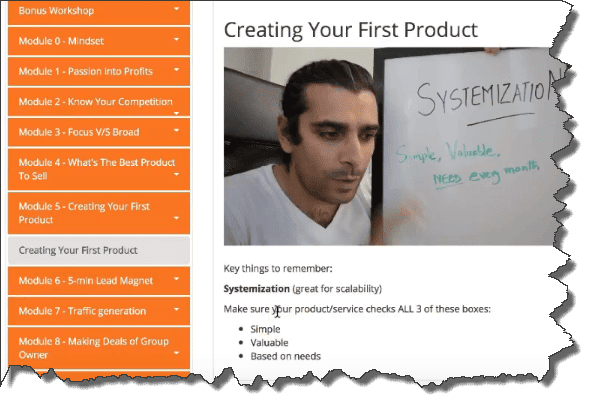 Can Your Really Make Passive Income? 
---
Yes, you can make passive income for some time. But you have to put in a lot of upfront work to create your course and get traffic.
Once you have your course set up, lots of daily traffic to your money page, and at least one student, then money will start rolling in as passive income. You did the job, and now it's time to reap the rewards. At least for some time.
BUT, let's not forget one thing…
Students eventually quit for various reasons, so you need a reliable source of traffic to find more people to join continually.
If you don't pay for advertising, then it means you rely on free traffic to make sales. Free traffic requires significant effort from time to time. So, it's not going to be passive forever and ever. That would be too good to be true.
Upsells
---
After you pay $13.03 for the front end product, they will show you three additional upsells.
These are done-for-you packages, reseller's rights and 1-on-1 private coaching with Brandon Mace, one of the most successful online marketers on the WarriorPlus platform.
Brandon's coaching program costs $2,000, but I can't say if it's worth the hefty price tag. If you want to have an idea of what to expect from his mentorship, you can check out his free training called  Zero Hour Work Days.

Final Thoughts
---
Passivly can help you make passive income online, but I don't recommend it for beginners.
In the beginning, the best course of action is to create free content and attract an audience. Build a blog, a Youtube channel, and help your audience with free content. People will appreciate your initiative to help, and you will start getting free traffic and subscribers.
Your audience will grow and only then you should think about creating your membership course with more in-depth content.
That's my opinion, but of course, this is not set in stone. I just think it's not worth spending your energy creating a course when you still have no traffic.
Verdict: Legit

This reward platform is going viral! Cash out via PayPal, Visa, Gift Cards, and in-game currencies - Click here to find out how to generate an extra $10+ per day! 
How I Prefer to Make Money Online
Now, it's also possible to make a lot of money without creating your own e-course. You can simply promote other people's products as an affiliate marketer and earn generous commissions.
So, the idea is to focus only on free content on your site and attract an audience. Just yesterday I made $117.50 in recurring affiliate commissions.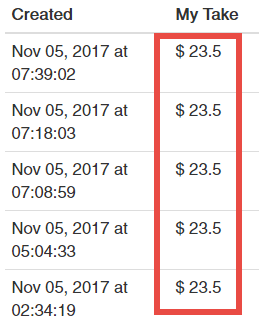 If you want to learn more about the strategy that I use, check out my #1 recommendation. It has in-depth tutorials that will help you build profitable affiliate sites.
Thanks for checking out my honest Passivly review. If you have any questions, please drop me a message below, and I'll be more than glad to help.