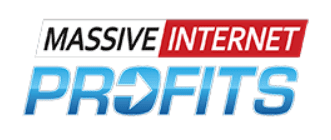 Today I was searching the internet and found a website called Massive Internet Profits. The front page claims you can make $1,250 – $5,500 in commission with ease and from the comfort of your home. Not to mention they guarantee $500 profit for the next 50 members in your area.
Is Massive Internet Profits a scam or legit?
In this review, I am going to expose the company behind this website and give you my honest opinion about it.
Massive Internet Profits Review
---
Name: Massive Internet Profits
Website: www.massiveinternetprofits.com
Price: $97 up to $29997.00
Owner: Unknown
Overall Rating: 1.6/5
The Sales Page
---
Massive Internet Profits seems like a dream come true for many people who want to break free from the 9-5 and live the laptop lifestyle.
The front page says you will be able to make money quickly and without any previous experience or skills.
After you sign up to get your spot, you will be directed to a video where the guy promises to pay you $1 for every second you watch. But there is a catch of course.
You will have to follow simple directions…

What Exactly is Massive Internet Profits?
---
If you watch the video to the very end, you will discover the guy is trying to convince you that a software can dump massive commissions into your bank account on autopilot.

He says the system does all the selling for you, and when it makes a sale, you earn massive bonuses of $1,250, $3,300 or $5,500.
It turns out Massive Internet Profits is a sales funnel that leads to an internet business platform called MOBE (aka My Own Business Education).
The minimum entrance price for MOBE is $97, and this membership will provide training, a Copy and Paste Money System, and support.
Can You Succeed With MOBE? 
---
MOBE is a company somewhat similar to Digital Altitude and Six Figure Mentors. They all provide internet marketing training and tools for people to grow an internet business.
The thing is, MOBE is specially set up to encourage members to recruit more people into the same business opportunity.
There is nothing fundamentally wrong with that, but it means you should focus on recruiting other people if you want to make high-ticket commissions and become highly successful.
Some successful affiliates make over $1,000 per sale, which is insane! However, if you want to make these high-ticket commissions, you will first have to buy the same product/membership you are promoting.
The cheapest one is the Silver Masterclass, which costs $2,497.00.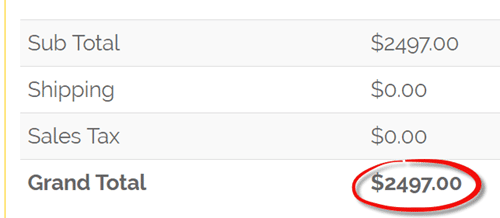 There are many upsells that culminate in the Dimond Masterclass for a hefty $29997.00!
Despite the high price tag, there is never a guarantee you will make any profits after following an online course. So, the more money you spend, the more you have to earn in commissions to start making a profit. It's like in any other business.

It's possible to make a living promoting MOBE and becoming a millionaire like John Chow.
However, most members don't even come close to that level of success and end up spending a lot of money on training and tools. It's a risk you must be willing to face.
Identical to Other Sites
---
Massive Internet Profits is very similar to other sites such as 500 Cash Club, Ultimate Home Profits, and Big Profits plan. They are either promoting MOBE or Digital Altitude.
Note the similarities between 500 Cash Club and Massive Internet Profits: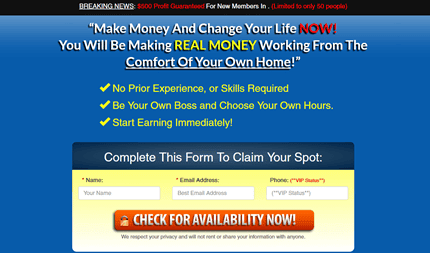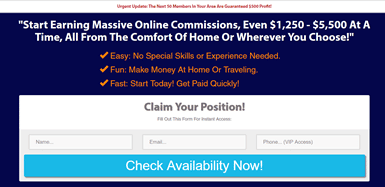 Conclusion – Is Massive Internet Profits a Scam? 
---
It's overhyped, but I will not call them scams because they are actually selling a legit internet marketing training.
I have come across many sites that promote MOBE, Digital Altitude, and Six Figure Mentors.
Most of them make you believe in quick and easy results.
I am not saying MOBE is a scam or that you won't succeed with it. But, it's not as easy as they claim to be. There is a lot of work involved as in any other online business opportunity.
My Advice to You
If you want to build an online business, I suggest you check out my No.1 recommended platform.
They will give you in-depth training, excellent support and all the tools you need without charging you an arm and a leg.

In fact, they have a free account that allows you to take a peek at the member's area and see how everything works without spending a dime.
I was a complete newbie 2 years ago, but after watching all the lessons and taking massive action, I built a website that is now generating over $900/mo in affiliate commissions.
Click the link below if you want to learn more about it.
Check Out My No.1 Recommendation Here
Many thanks for checking out my Massive Internet Profits review. I hope this helps you make an informed decision. If you have any questions, please feel free to ask in the comment box below.
Stay safe!

This reward platform is going viral! Cash out via PayPal, Visa, Gift Cards, and in-game currencies - Click here to find out how to generate an extra $10+ per day!