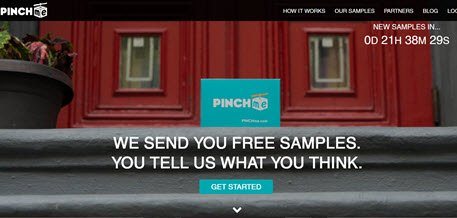 Is Pinch Me a scam or legit? And if so, is it worth your time?
Well, Who doesn't like to get free stuff? Pinch Me is a website that promises to give you free products in exchange for your opinions. Hey, this must be like stealing candy from a baby!
Check out my review and discover all you need to know about this opportunity.
For a proven method that earns me $900+/month online, check out my top recommended program. 
Pinch Me Review
---
Product Name: Pinch Me
Price: Free to join
Strategy: Get free products in exchange for your opinion
Overall Rating: 6/10
What is Pinch Me?
---
Pinch Me is a website that allows members to get free products in exchange their thoughts and opinion about it.
The site is owned by an American company called PINCHme Group and has partnered with many big brands such as Nivea, Loreal, Nestle, Starbucks, and more.
PinchMe is somewhat similar to Smiley360, BzzAgent, and Influencer.
Pros and Cons
---
Pros
Free to join.
Free stuff is always good.
Money different products to choose from.
Cons
Demand for products is high
Not many opportunities.
You can waste time.
Work Does it Work? 
---
The process seems pretty straightforward. Here is a step by step of what you should do:
Step 1 – Sign up and answer the profile survey
After you sign up, you need to take a few surveys about your household, interests, shopping habits, among others things. These questions will help them select products that are more targeted to your profile.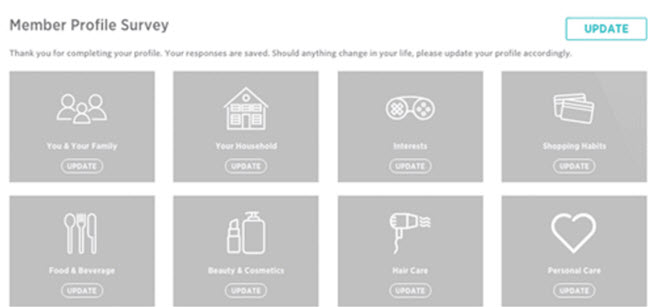 Step 2 – Chose the samples you want to try
Just pick the products you want, and they will ship them to you for free. I checked the samples available, and they have an incredible variety of products is separated into four categories:
Personal care
Home and family
Food and drink
Pets
Step 3 – Complete a feedback survey
Answer a simple questionnaire about your experience with the product, and they will pass it on the retailer. That's it!
Complaints
---
After researching for user's reviews on the internet, I realized it's not easy to get an opportunity.
Many people are saying it's not worth it because there is too much competition for products. According to them, they usually get one or two samples in 3 months.
Pinch Me releases new samples every Tuesdays, and apparently, they vanish within seconds because of the huge demand.

That's frustrating because you waste your time completing all those surveys, only to struggle to get a free product that should cost less than $3-$4.
Here is the kind of complaint you will find:



In that case, you'd be better off completing surveys for cash in websites like Swagbucks, Cashcrate, Survey Compare, and many others!
Now, I am not saying these negative experiences outnumber the positive ones. Some people are happy with Pinch Me and didn't have the same difficulty.
Conclusion – Is Pinch Me a Scam?
---
Pinch Me is not a scam. However, the time you waste completing surveys and checking for new opportunities can be significant compared to the return you get.
If you really want this, give it a try! Maybe you are lucky! It doesn't cost you anything but time.
In my opinion, it's not worth it! 
Verdict:
Legit 
Pursuing a Serious Income Online Instead of Chasing Free Products
---
Many people waste time and effort with "free stuff" and pocket money online. I was one of them, and I don't feel ashamed about that.
I think it was a necessary process before I discovered a much more productive way to spend my time on the internet.
I earn around $500/month in passive income online thanks to a step by step training in online business. And my revenue keeps growing month after month.
Do you think it's too complicated? Think twice! You just need a website and commitment to providing helpful articles to your audience.
It's very easy to build a website these days, and you don't need to be a professional writer to communicate like I am doing with you right now. Check out my #1 recommendation review below for an excellent step-by-step training and 27/7 support. It's free to join!
Click Here for My #1 Work at Home Recommendation

So, have you tried Pinch Me? What was your experience with it? If you have an question, feel free to leave a comment below.
Your friend
Stefan