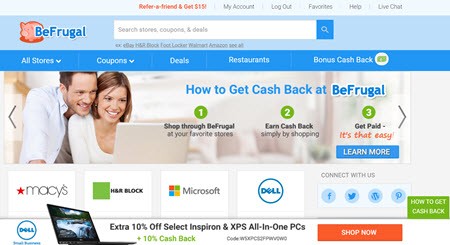 If you live in the US and are ready to buy something online, I have good news! You can save good money by visiting BeFrugal.com.
Is BeFrugal a scam? No, it isn't! So, keep reading if you want to know how this platform works, and what you should do to get your discounts and cashback.
For my preferred strategy to make money online, check out my #1 recommendation.
BeFrugal Review
---
Platform: BeFrugal

Website: befrugal.com

Price: Free
Overall Rating: 

9.0/10
What is
 BeFrugal? 
BeFrugal is a website that not only features coupons and deals for thousands of stores but also offers Cash Back with the highest rates.
The site has been running since 2009 and is owned by Capital Intellect Inc., a company headquartered in Boston, USA.
Pros and Cons
Pros
It's user-friendly.
It's Reliable.
Responsive customer service.
Excellent Cash Back rates.
There are thousands of popular stores.
$10 as a Sign-Up Bonus.
It accepts payment via check, Paypal and Amazon Gift Card.
Cons
The minimum cashout threshold is a bit high ($25).
The referral program is generous, but the referral needs to reach $10 in Cash back so you can earn your commission.
How Does BeFrugal Work? 
The first thing you need to do is complete the free sign up form. You will earn $10 as a sign-up bonus, which can only be redeemed after you make $25 in confirmed Cash Backs.
On the main page, you can see stores offering Cash Back as well as today's top coupons and deals.
So, let's say I want to buy some shoes at Footlocker. All I have to do is click on the Footlocker button, select the coupon I want and then purchase the item(s) directly through the official website.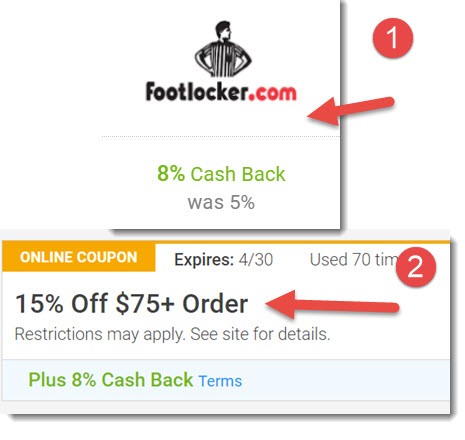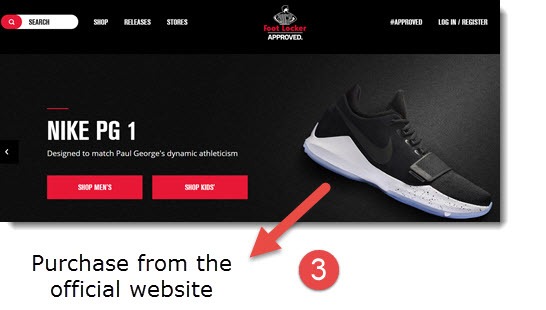 In this case, I will get 15% off on purchases over $75 plus 8% cash back. Awesome!
What I like about BeFrugal is that you can see great discounts that companies avoid displaying on their main page. In the example above, I couldn't see the 75% discount on Footlocker's main page.
Be Careful!
Cash Backs and discounts are subject to the terms and exclusions. Not every item will earn you cash back, and percentages vary according to the item.
Therefore, you should always read the Terms before purchasing the product or service.

How Can BeFrugal Pay You a Cash Back?
So, you are probably wondering how BeFrugal can give you money, and how are they profiting from this incentive.
It's not difficult to understand. BeFrugal is earning an affiliate commission for every purchase people make through their platform.
Then, a percentage of this commission is paid back to the customer. So, it's a kind of incentive in which everybody wins!
There is also another excellent Cash Back platform called TopCashback, which pays back 100% of their commissions to the customer. It's an attractive alternative!

Refer-a-Friend Program
BeFrugal offers a great referral program. You will earn $15 for each referral that:
Signs up through your referral link and
Earn $10 or more in Cash Back within 1 year of account creation
Additionally, the person who signs up through your unique link will earn a $10 Sign-up bonus.
Cashing Out
Payments are sent within 10 days of the request and processed via check, PayPal or Amazon Gift Card. If you choose to get paid via Amazon Gift Cards, you will earn up to %3 reward.
It's also important to mention that you need to reach a minimum balance of $25 to cash out.
Very Few Complaints
If you search the internet, you will find very few complaints about BeFrugal. Most reviews are positive, which is a good indication the site is trustworthy.


Final Thoughts
You can't go wrong with BeFrugal.com. It's a legitimate platform that you can use to earn extra cash just for shopping.
I would highly recommend this site to those who already know what to buy online.
Who doesn't like free money?
Just be careful with the terms and exclusions and search carefully for alternatives before you buy.
That is because you can find cheaper alternatives outside BeFrugal, even after you include the Cash Back.

I hope this article helps in your decision to join BeFrugal. If you have any questions, feel free to leave me a message below. By the way, don't forget to share this article if you think your friends will like it. 🙂
See you next time!
Stefan