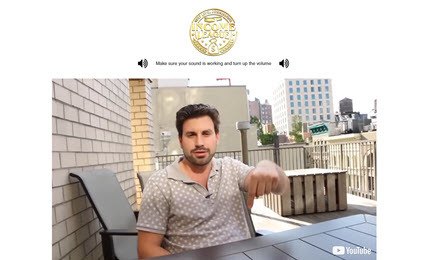 In this review, I am going to expose how Income League works and give you my honest opinion about it. Does the system really work or is it just another scam?
Let's find out!
By the way, if you want to become better prepared to build your $1,000+/mo internet business, check out my #1 recommendation. (the first 10 lessons are free!)
Income League Review
---
Name: Income League
Website: https://incomeleague.com/go/
Price: $47 (Frontend) + Upsells
Strategy: Affiliate marketing
Owners: Matthew Neer
Overall Rating:

2/5
The Hype
---
A successful internet marketer called Matthew claims to pull in $1,000+ per day thanks to his revolutionary method.
According to Matthew, it has nothing to do with Facebook Ads, pay per click (PPC) or blogging.
It's all about posting these tiny little ads that are supposedly free of charge.
He doesn't expose where you can post these ads because that's all part of the marketing to get you to buy Income League.
But after reviewing hundreds of similar programs in the past, I can assure you that it's not as easy as he claims to be.
The way Income League is being promoted is quite misleading because it gives people a different picture of what it's like to build a highly profitable online business.
For example, Matthew claims there is not much work to do after you set up this system.

This reward platform is going viral! Cash out via PayPal, Visa, Gift Cards, and in-game currencies - Click here to find out how to generate an extra $10+ per day! 
Here is the screenshot that shows how quickly they want you to believe you can start making money: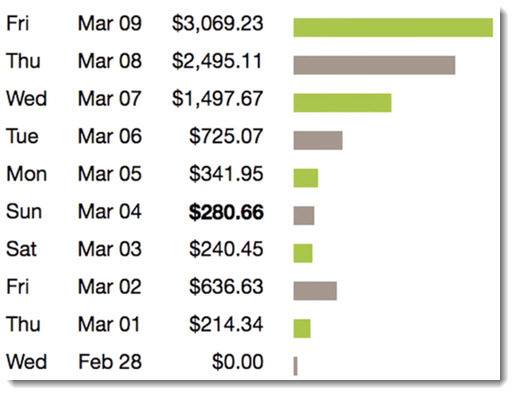 That's over $9,000 within the first 10 days!
That's highly unlikely if you are just starting out. Heck, even if we were talking about months, it would still be unrealistic.
You will probably need to work for months or years before you see $1,000 per month. Let alone per day!
What is Income League?
---
Income League is an internet marketing course for sale in a digital marketplace called Clickbank.
I have reviewed many Clickbank products, and although you can find quality courses there, most still try to get customers by giving false expectations.
The general rule among these so-called "gurus" is that the sales page must focus on the result and not on the process.
They must give people hope that the method can be applied quickly, and easily!

Why? Well, that is because people are ready to pay the price to skip the hard work.
However, what they don't realize is that, by chasing the shortcuts, they only waste more time and money.
How Does it Work?
---
Income League will give you step by step tutorials so that you can set up the system in a few hours.
According to Matthew, once you turn it on, the ads are automated.
Also, he says that sometimes the ads won't generate significant results, so all you must do is send more ads to grow your income.
Easy right?
Well, not really.
From my 3-year experience in internet marketing, the only way to send "free" automated ads is by having a list of email subscribers.
In this case, you'd send advertising through email, which is known as email marketing.
It's not entirely free because you will need an autoresponder to collect the leads (emails subscribers).
A good autoresponder costs $19/mo, and yes, you can send unlimited emails, and therefore, unlimited ads with it.
The Problem With Income League
---
The business model doesn't involve blogging or SEO. Therefore, you will have to rely on paid traffic methods or social media marketing to get leads in the first place.

You can send unlimited ads automatically via an autoresponder, which means it's like posting free ads.
However, you still need website visitors that will sign up to your email list.
If you have no traffic (visitors) to your landing pages, you will have ZERO subscribers. As a result, you won't be able to promote your affiliate offers and make money.
The problem is, without a blog or a platform where you can create content, you won't be able to attract an audience effectively.
Also, your ability to build trust is limited, which means conversion is usually much lower. The truth is, most people will not give away their emails without an idea of what you can offer them.
That's why I am not a fan of methods that are not focused on providing value to the internet.
Conclusion – Is Income League a Scam?
---
No, I don't consider Income League a scam because it's possible to earn an income with what you will learn.
Also, because the product if for sale on Clickbank, there is a 60-day money back guarantee.
However, I don't recommend this product not only because of the hype and the wrong mindset but also because the method is not as effective as they make it seem.
Matthew is a very experienced marketer and has been collecting leads for years. So, now it's easy for him to show screenshots of $1,000s per day. But for beginners? Well, that's an entirely different story!

The course may be in-depth and well structured, but without a long-term strategy that allows you to get free traffic and leads, you can struggle to make a profit.
Verdict: Not Recommended
What I Recommend
---
If you want to learn step by step how to create a website, get visitors (free traffic) and finally start earning an online income, check out my #1 recommendation.
It's the same training program that I joined 3 years ago when I was a complete newbie!
Thanks to this remarkable training platform and my hard work, it now generates over $1,000/mo in passive income.
This is a great program that doesn't promise shortcuts, but a realistic and effective method to build a long-lasting online business.
Check Out My #1 Recommendation Review Here
I hope you find this Income League review helpful. If you have any questions, just ask in the comment section below.
Peace!