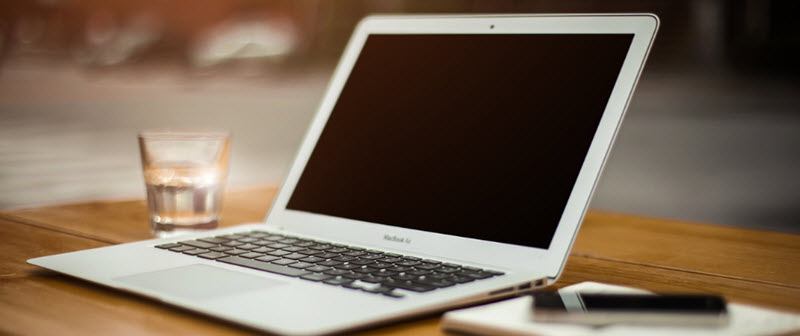 The online environment is a gold mine for anyone looking to earn more money. If you want to add more cash to your current income, you can easily do it by staying at home and writing reviews about various products. Each of us uses all sorts of products, so why not share your opinion/ experiences about these products, and get paid for it?
There are various methods that will help you do this, each of them offering a different income potential. In this article, I am going to show you how to get paid to write reviews using the most popular strategies.
The options are listed from the most to the least profitable. So, explore your options below, but give special attention to Affiliate Marketing because of the unlimited income potential it presents.
#1 – Affiliate Marketing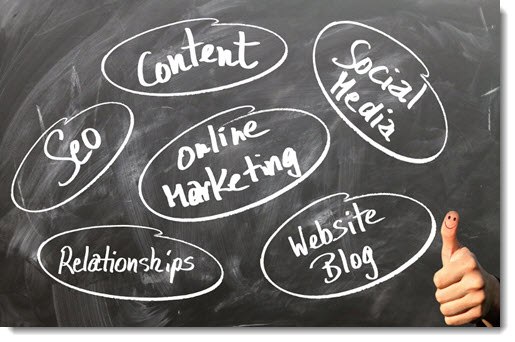 If you have a website/blog, you can take advantage of affiliate marketing to make significant and consistent income online. In affiliate marketing, you get paid a commission for promoting other people's products.
So, if you write a product review on your site and people like it, they can visit the merchant's website through your link and buy that product. The merchant will then pass on a percentage of the retail price to you. It's a win-win situation!
>> Click Here to Get Step By Step Training and Build Your Affiliate Marketing Business
For example, if you sign up with Amazon Associates, you can promote products from Amazon.com and earn from 6 to 10% commission per sale. Or, you can take advantage of affiliate programs that earn you recurring commissions of 50%… This happens mostly when you refer people to online courses or services that require a monthly subscription. In that case, the commissions build up fast and can become your main source of income.
Another advantage is that it's possible to build a profitable website about your passions and interests. Although some niches are more lucrative than others, you should always stick with one that you are genuinely interested about.
You may be wondering if affiliate marketing is so amazing, why people don't just follow this method? Well, because it takes time and effort… You need to be patient and be willing to write content/reviews for many months before seeing your first profits. Most people are not patient at all, they want instant gratification!
So, they become discouraged and start doubting themselves. It's a shame because they give up on a great opportunity to achieve total flexibility and peace if mind in their lives.
It's important for you to understand that progress is not linear. Meaning that if you took 6 months to earn your first dollar, it doesn't mean it will take 50 years to earn your first $100. Once you start making money, it doesn't matter how much, the time necessary to double that amount is always shorter.
It took me 8 months to make my first $1, but I didn't give up! Then, 5 months later I was making $300/month in passive income. What if I had given up in the first few months?
#2 – Sites That Connect Bloggers with Advertisers
Another advantage of having a blog/website is that you can also get paid directly by people and companies that want to expose their products on your site. Using the platforms I am about to show you, you can get paid directly by advertisers to review their products.
On this website, you will find requests from various clients about making all sorts of reviews. You just need to find the job that it is most appropriate for your blog and perform an honest review. People and companies will come here to ask the help of bloggers to make their websites or products known to the world, through professionally written reviews. So, it is a great chance to make money with your blog by writing reviews for them.
This is another great place that connects bloggers and advertisers. If you have a well-established blog, with a strong domain authority, this platform can become a good source of income for you. Advertisers will come and look through the list of blogs and choose the ones that are most suitable for the reviews they need. Once an advertiser picks your blog, you will receive the order for a review. Feel free to accept or decline the request, according to the type of content you want to write.
FameBit is a platform where influencers can meet well-known brands. If you managed to build quite a reputation in the world of blogging, this site will give you the opportunity to work with some of the most appreciated brands of the moment. I'm talking about Canon, Adidas, Sony, Activision and so on… You can work as a Creator and get hired by the companies to improve and spread their image.
This is a great place for bloggers, YouTubers, Twitter users, or any other person that ended up being a personality on social media or online environments. Brands will love hiring you to promote their products and services. You can write blog posts for them, make photos, anything you may want and be able to do for a price. Feel free to negotiate your terms, depending on the task that is required to be performed.
#3 – Freelancing Platforms
There are many jobs of this kind available on freelancing platforms. Advertise your review writing services and get paid by companies and website owners to write reviews for them.
Upwork is the former oDesk, a famous online platform for freelancers. The company was rebranded in 2015, but functions on the same principles. Independent professionals come here to offer their services, while companies will hire them to do their tasks. The site has quite a large database of both freelancer and companies that wish to hire them, so there is always a high chance to find an opportunity.
This site is the place where freelancers advertise their services and people or companies buy their services to get things done. If you want to write reviews, all you need to do is create a gig in which you advertise this type of service. Once someone would like to buy your service, you will receive an order that will announce that the payment for your service have been made, together with the requirements for what you need to do.
On Freelancer, jobs are sold at an auction. People or companies will post a project that needs to be done, and freelancers will try to win the project by making an offer they consider irresistible. The project owner will pick the freelancer that offered him the best offer. So, do your best to be persuasive, so you can win the auction and get yourself a paid project.

The drawback of using such platforms is that competition is fierce. So, you need to be really good to get positive feedback and work on hundreds of projects before you start getting a consistent flow of opportunities.
#4 – Websites that Pay for Your Reviews
These are sites that encourage users to write product reviews right on their platform. You won't need to have a blog/website to do this. The big disadvantage is that the payout is usually very low compared to the other methods.
Ciao is an online community that helps people make better choices when shopping. On this site, you can find reviews from a wide variety of products, from fashion to technology, and more. All of these reviews were written by actual users. This happens because the site encourages people to write high-quality reviews of products, as they can get paid.
How does it work? A review will receive a small sum of money each time it is positively ranked by other users of the site. Such a review will have to receive the "helpful", "very helpful", or "exceptional" rating to be paid. You will get paid up to 2p per rating and up to £3 for each review.
There is practically anything you can find reviewed on Reviewstream. People from all over the world will upload content about their experienced with various products and even with travel destinations. Running since 2005, this site is like a magnet as everybody seems to want to post something there.
Your goal in this website is to provide helpful and honest content/reviews about any topic of your choice. However, your reviews must meet certain criteria in order to get paid the regular rate, which is around $11.9 for a text based review. If your content doesn't meet the criteria, you can still get paid the bulk rate, which is has a lower value.
Slice the Pie offers the opportunity to review songs and fashion products that may be a part of your life. The payment varies according to your star rating, which is a measure of the quality of your reviews. So, if you want a better reward, you should do your best to write high-quality reviews, because the more stars you get, the more money you will earn.
This platform offers a straightforward way to make money with reviews, but the payment is too low regardless of how many stars you have . For example, if you've just started out and have only 1 star, you can't expect to earn more than 30 cents for a 100-word review.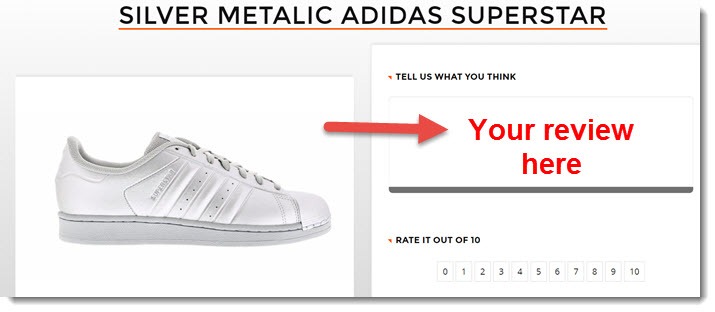 Conclusion
There are many ways of earning money online, and writing reviews is definitely a very lucrative one. You just have to find the solution that suits you best and focus on that until you succeed.
Having a website is your best strategy to earn good money for your reviews. You can do that by promoting  the products as an affiliate marketer and/or by writing pre-ordered reviews for advertisers. The income potential is unlimited! The more reviews you write, the more potential customers you attract, and thus, the more money you make.
I have to confess that Affiliate Marketing is my favourite method. That's how I make money online writing reviews of digital products and platforms.
If you are interested in doing exactly what I did to write your own reviews and build a profitable website, check my #1 recommendation. That's the exact step by step training and community that helped me build an online business from scratch.

I had no experience in marketing or website creation, but the lessons were very easy to follow, and in just 4 days I had my website up and running with no issues.
>> Check Out My #1 Recommendation Review and Get Your Free Starter Membership!
That's about it. I hope this article was helpful and enjoyable to you. If you have any questions, just leave them in the box below and I will get back to you as soon as possible.
Your friend
Stefan

This reward platform is going viral! Cash out via PayPal, Visa, Gift Cards, and in-game currencies - Click here to find out how to generate an extra $10+ per day!