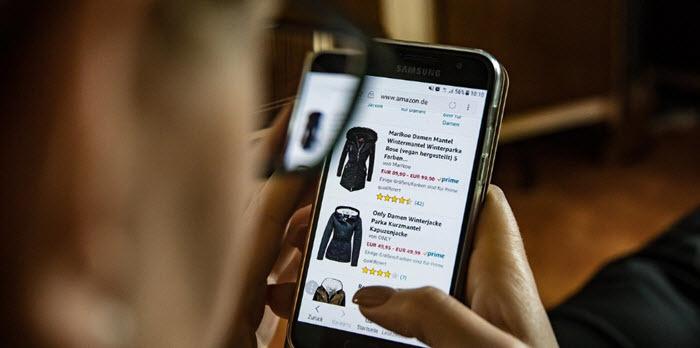 There is a vast and profitable industry around testing sites and apps on the internet!
In today's post, I am going to show you how you can make around $30 per hour by testing apps and websites from the comfort of your home or while travelling the world.
And by testing, I literally mean going to the site or app and providing your honest feedback and reactions.
I know, this sounds too good to be true, but if you search online, you will find hordes of people making money as a tester.
In this post, I am going to give you the five most reputable companies that allow you to become a tester and start making money today!
I highly recommend signing up to all of them in order to get lots of test invitations and maximise your earnings.
How Do Usability Testing Sites Work?
---
You don't need any experience with web design or programming.
The companies only want to analyse how users interact with their platforms to see how they can improve the user experience.
That's why these sites are known as usability testing platforms.
The usability testing company will give you screen recorder software that will record your screen and voice at the same time.
They will ask you to open a website or install their client's app. Then they will give you a set of instructions to follow, such as opening specific pages of the website.
Basically, your job is consists of speaking out loud as you browse the website or app and give feedback such as
"This is strange…"
"I don't understand what this button does…", or
"I like the way site's layout…".
Just tell them what you think about every aspect of your experience.
It's a simple job, but you should do your best to provide valuable insights.
Keep in mind that you will not be invited for every testing opportunity, and that is because companies are usually only interested in hearing from for specific group of people.
For example, a site about a dog food brand may only want testers who own a dog. You get the idea!
So, without further ado, here are the top 5 sites that you can sign up for free today!
TryMyUI is a usability testing site where you can earn up to $30 per hour!
All you have to do is use the site or app as if you were an ordinary visitor and then void out your experience and frustrations that you will have along the way.
You will get paid $10 per test, and considering that a typical analysis takes 20 minutes, you can make $30 per hour of testing. 

To join the team, you will need to pass a qualification test that is will be very similar to real-life tests.
TryMyUI will process your payment every Friday after the graders have reviewed and accepted your tests.
Userlytics is another reputable usability testing site that pays $5 up to $90 per test depending on the project.
Again, all you have to do is navigate the site or app and speak your thoughts out loud.
You may also have to answer a few easy questions.
Give your valuable feedback, and you will get paid straight to your PayPal account.
Unlike other sites on this post, you don't need to pass any qualification test to become a tester.
UserTesting
Based in California, Usertesting is probably the most popular usability testing platform on the internet.
By becoming a user tester, you may provide feedback to big brands like Walmart, eBay, Facebook, Expedia and many others.
To join UserTesting, all you have to do is fill-up a registration form and submit a sample test. If you get approved, you can start receiving tests immediately.
With UserTesting, you can earn $10 by recording your feedback while you use an app or website for just 20 minutes.
You can also participate in a live conversation with the client and earn up to $60.

After they approve your test, you will get paid straight to your PayPal account.
UserFeel is another site where can find more testing opportunities and get paid $10 per test.
Different from the three platforms above, you can only give feedback on websites, not apps.
Each test will take anywhere from 10 to 20 minutes, and you can complete from your computer or smartphone.
To become a tester, you must first pass a qualification test to show that you can follow instructions and speak your thoughts clearly.

This reward platform is going viral! Cash out via PayPal, Visa, Gift Cards, and in-game currencies - Click here to find out how to generate an extra $10+ per day! 
Not only that, but you will also have to take a screener test, which consists of a few questions to determine if you are the right candidate.
If your test is approved, you will get paid one week later via PayPal or Amazon gift cards.

Validately is another excellent platform to make money by testing sites and apps.
The company has provided usability testing services for big brands like Google, Amazon, Microsoft and SalesForce.
So, it's a very reputable site to join!
Validately works similarly to the other sites above.
You have to sign up for free and provide some basic demographic questions.
Most tests pay $10 for 10 -15 minutes, but some moderated sessions pay $100 or more.
After you complete the test, should expect to receive the payment after seven days via PayPal.
Final Thoughts
---
There you go! Those are the top 5 sites that will help you earn 30 bucks per hour working from anywhere you want.
By signing up to all these sites, you can get lots of test invitations daily and generate a great source of online income.
Now, if you want to learn the strategy that I use to earn over $1,300 per month in passive income, keep reading.
Basically, I help sell other people's products online in exchange for commissions, which is a business model called affiliate marketing.
You can make a lot of money as an affiliate marketer if you do it the proper way.
If you are interested in achieving time and location freedom by leveraging the affiliate marketing, check out my #1 recommendation.
This excellent program will give you all the training, support and tools that you will need to build a profitable affiliate site in 2020 and beyond.
Just keep in mind that you can only make it work if you are willing to put in some time and effort.
The good news is you can sign up for free and get started without any strings attached today!
I hope this post was helpful to you!
If you have any questions regarding the sites and strategies that I mentioned in this post, feel free to ask me in the comment section below.
I wish you all the best!