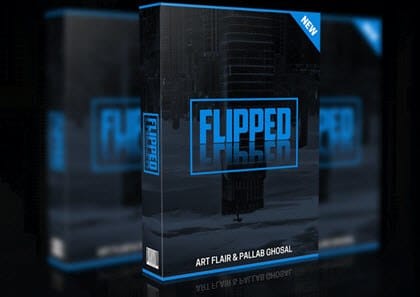 Art Flair has just released Flipped, a training that will supposedly show you a "copy and paste" trick to make money online.
In this review, I am going to expose the truth and give you my honest opinion about Flipped. Is it a scam or legit?
Find out now!
By the way, if you want to learn the proven method that earns me over $1,000/mo from my laptop, check out my #1 recommendation!
Flipped Review
---
Name: Flipped
Website: http://traffictrigger.net/flipped/
Price: $12.57 + Upsells
Authors: Art Flair and Pallab Ghosal
Overall Rating:

2.5/5
The Hype
---
Flipped is presented by 2 ladies who will try to convince you that this new method is fantastic!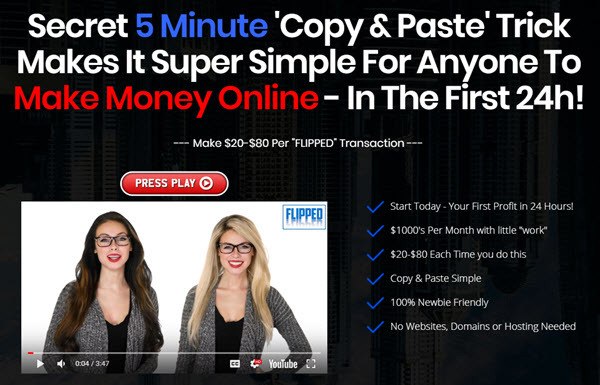 The brunette girl will tell you that flipping or arbitrage, is one of the easiest ways to make money online.
Then, the blond girl will complement by saying that arbitrage is essentially buying low and selling high.
They say you can make $1,000's per month without having to do any actual work.
All you have to do is copy and paste in just 5 minutes.
Yup! There is no need any experience or money to get started.
What is Flipped?
---
Flipped is advertised as a brand new and powerful arbitrage formula to make money online.
According to the sales page, you don't need any website, domain, hosting or product.
The method consists of copying a listing from location A and making a profit by pasting it in location B.
Now, you are probably wondering what listing Art Flair is talking about.
He doesn't want you to know unless you pay the price. But in the next section, I am going to expose the truth to you.
How Does Flipped Work?
---
Flipped is going to show you how to buy and sell solo ads for a profit.
In short, solo ads is basically the rental of emails/clicks by a marketer who has an email list (list of email subscribers).
So, after someone buys a solo ad, the marketer will send emails to his list promoting the customer's product or website.
Flipped will teach you how to act as a middleman, buying and selling solo ads for a profit.
The interesting part is that you don't need to take any risk. You can find the buyer first and, once the person places the order, you buy the solo ad and resell it.

The Training
---
The video training consists of the following modules.
Introduction to Flipped.
Everyone online needs this.
Finding high-quality suppliers.
Negotiation of a great deal.
How to find hungry buyers willing to pay you instantly.
Free ads with Facebook group.
Another great advertising option.
Banner ads.
Advertising on blogs.
Getting even more clients.
Earning more with services Part 1.
Earning more with services Part 2.
Case Study #1: How to close the deal.
Case Study #2: How to close the deal.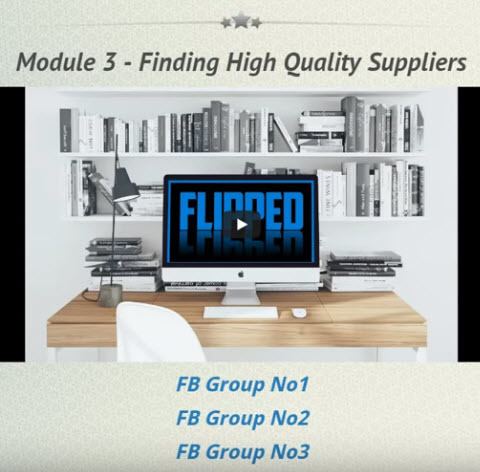 Can Flipped Help You Succeed?
---
There are many courses out there that encourage people to buy solo ads to build a list of subscribers and get unlimited traffic.
It's a risky business strategy!
Personally, I've never bought a solo ad before, but I know people waste a lot of money with them.
The reason being that they are usually not cheap, which makes it difficult to make a profit.
Flipped is different because they are not encouraging you to make money with the solo ad traffic.
Instead, they tell you to find and sell to those people who want to buy solo ads.
You need to find a cheap source of solo ads and sell them for a higher price.
In my opinion, it's not that easy either!
Although you will learn some useful tips to make this strategy work, I am confident competition is pretty high.
Anyway, you can purchase Flipped for just $12 and in case you don't make any money, you can get a refund within 30 days.

Conclusion – Is Flipped a Scam?
---
Despite the hype, I don't consider Flipped a scam.
The course is designed for those who want to make money with solo ads arbitrage.
Yes, I believe you can make money with this method, but you shouldn't expect an easy journey!
Finding customers when you still don't have any reputation as a solo ad seller can be VERY DIFFICULT!
Verdict: Legit

This reward platform is going viral! Cash out via PayPal, Visa, Gift Cards, and in-game currencies - Click here to find out how to generate an extra $10+ per day! 
My #1 Strategy to Make Money Online
---
In 2015, I discovered a complete step by step program that helped me built a $1,000/mo internet business.

That will allow me to quit my job in 2019 to travel the World without having to touch my savings.
If it weren't for my internet business, I would be stuck in this minimum wage slavery for life!
You can join for free and watch the first 10 lessons to learn about the overall business strategy that I use.
For more information on this program, click the link below and read my full review.
Check Out My #1 Recommendation Review HERE
I hope my Flipped review was helpful to you. If you have any questions, feel free to ask in the comment section below.
Peace!