Welcome to Dog Condo app review!
The creators of Dog Condo are trying to make you believe you can make real money just by playing this cute puppy game from your phone.
Dog Condo is an attractive and addictive game, especially because of the expectation of making $50.
Unfortunately, the app is apparently causing a lot more anger and frustration than joy!
In this review, I will show you exactly how it works and why there are some many complaints. Is it Dog Condo another scam? Does it pay or not?
Let's find out!
If you want to earn a full-time income working from home, don't forget to check out my #1 recommendation. This is the same program that helped me reach $1,600 per month and quit my job in 2019. 
Dog Condo App Review
Name: Dog Condo
Company: Maple Studios
Membership Eligibility: Worldwide
Minimum Payout: $50
Similar apps: My Cat – Attract Wealth
Overall Rating: 1/5
Recommended? No
What is Dog Condo?
Dog Condo is a mobile game where you have to collect different dogs by merging puppies from the same level. The company also operates a very similar game with cats instead of dogs.
By unlocking a new breed, you will earn coupons that should, in theory, be traded in for cash. The goal is to reach 500k coupons so you can redeem for $50 via PayPal.
As you are playing the game, you are forced to watch an insane amount of advertising, which is how developers make their profits.
If it wasn't for the expectation to make $50, I believe most players would get bored and uninstall the app within the first 10 minutes.
The game itself is not too bad, but the reward system will make you feel like chasing a carrot on a stick. You will understand why in the next section.
Is Dog Condo Legit? Does it Pay?
If you read reviews on Google Play, you will find many people think Dog Cond is a fraud.
The reason is that they make it virtually impossible to reach $50, so you can never get paid. The closer you get to $50, the less you will earn!
In the beginning, Dog Condo will let you accumulate money fast to give you the false impression of progress.
However, once you reach around $30, the game slows down your earnings significantly, and you will play for hours only to make a few cents!
Lots of people get furious when they discover they cannot pass level 30. At this stage, you won't be able to unlock new dogs, and therefore, you will get stuck between $30 and $45.

It's a shame both Dog Condo and My Cat are wasting people's time in return for absolutely nothing!
The company doesn't even provide the "Terms and Condition" to inform people that the app doesn't guarantee any winnings.

That's basically the most important thing to know about the Dog Condo app. If you are curious about how it works, keep reading!
Otherwise, why not build your own online business and pursue a full-time income online?
How Does Dog Condo Work?
Installation
Dog Condo is available for free on Google Play. There is a Dog Condo app available on the App Store, but that one is a similar game operated by another company.
You can start playing Dog Condo straight away with no registration needed.
As I mentioned, the game does not provide a "Terms of Use" nor FAQ, which is a big red flag to me.
Without this page, users have no idea what to expect from the company regarding rewards, rules, safety, etc.
There is just a brief tutorial giving basic information about the game.
How to Play Dog Condo
It can be a bit overwhelming in the beginning, but everything will make sense after a few minutes of gameplay.
When you start the game, you will get a bonus of 30k coupons, which are equal to $3.
The first step is to buy dogs at Level 1 using your dog coins, which is another virtual currency in the game.
Idle puppies will generate dog coins passively, and the higher their level, the more coins you will collect.

Your goal is to combine two dogs at the same level to unlock a new breed at the level above.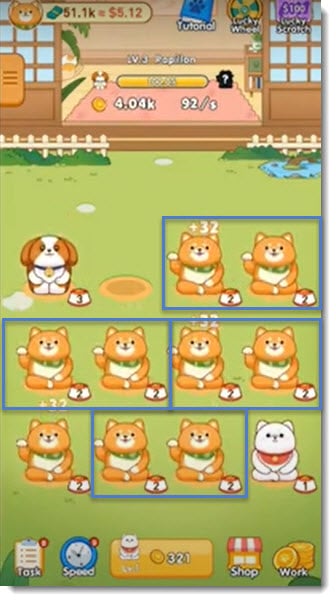 Every time you unlock a new level, you will earn coupons that you can supposedly redeem for cash via PayPal. You can always double the number of coupons by watching a video.
Speaking of ads, you will be constantly watching 30-second clips while you are playing. Most of them are misleading commercials of other games that It's very annoying!
Keep in mind that gold coins cannot be exchanged for cash. Besides, there are no more than 30 dog levels and you can have a maximum of 12 cats at once.
The higher your dog level, the longer it takes to achieve the level above. To save time, buy cats at higher levels in the shop.

This reward platform is going viral! Cash out via PayPal, Visa, Gift Cards, and in-game currencies - Click here to find out how to generate an extra $10+ per day! 
You can get more coupons by completing tasks, playing Lucky Wheel, and checking-in every day. However, I doubt these extra coupons will help you reach $50.

How Do You Get Paid?
If for some miracle Dog Condo lets you reach $50, then you have to pray that they will process your payment via PayPal.
To request the payment, click on your balance, select the PayPal amount, and tap on withdraw.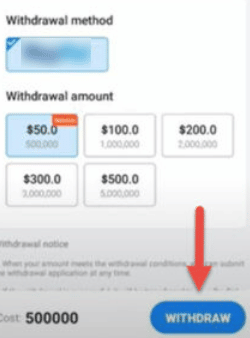 With their other game My Cat, some players reach $50, but the withdraw button doesn't work.
Pros and Cons
Pros 
Some players think it is fun. Well, until they realize they are stuck and cannot cash out!
Cons
You will unlock the final level before reaching $50, and you will probably get stuck.
Insane amount of advertising.
There is no FAQ nor Terms and Conditions.
Ads will encourage you to join other misleading apps that don't pay. Be careful!
Conclusion
Dog Condo is an interesting game, but the company will make you watch hours of ads without warning you that you may never reach the $50.
A fun game has been turned into an annoyance!
All the positive reviews that I have seen about the game are from newbies who still didn't realize the game is an advertising trap.
Just like most games on Google Play, Dog Condo slows down your earnings as you approach the withdrawal amount.
At least the other apps ask you to agree with their terms of service where they tell the truth about the possibility of not getting rewarding. Dog Condo doesn't even have one!
Me, personally,  I don't play any game that implies users can redeem points for money. The chance of not getting paid is too high, and I cannot afford to waste so many hours of my life to make developers richer!
Verdict: Not Recommended! 
Earn a Full-Time Income Online
If you dream about making a full-time income working anytime, anywhere you want, here is my advice to you:
Get rid of all the distractions and useless apps on your phone and build your own internet business! 
You don't need special skills to create a profitable site and eventually reach thousands of dollars per month in online revenue.
All you need is a clear plan of action to rank content on Google and attract visitors.
This excellent step-by-step program helped me set up an affiliate site that has been paying for all my bills and travels during the past few years. In 2019, I quit my job to work 100% online while traveling to South East Asia!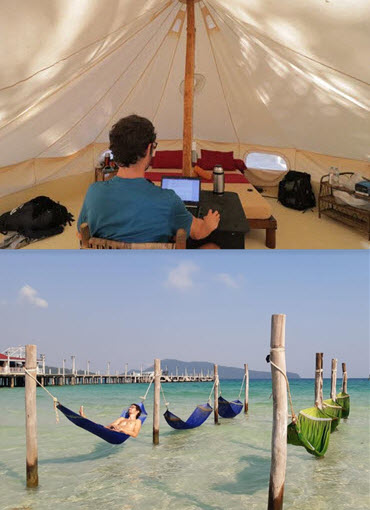 You can achieve your financial goals too if you put in the time and effort!

Final Words
Thanks for taking the time to visit my blog and read my Dog Condo app review. I hope it was helpful!
If you have any questions or want to share your experience using this app, feel free to leave us a comment below!
Stay safe and peace out!