Welcome to my Crypto Carnival review!
As usual, I was playing a money game yesterday when I stumbled across an advert for Crypto Carnival.
The woman in the commercial starts by saying she won $3,000 through this game! 
Another girl reported earning the same amount, but the guy in the middle doesn't believe and urges them to stop playing those fake apps.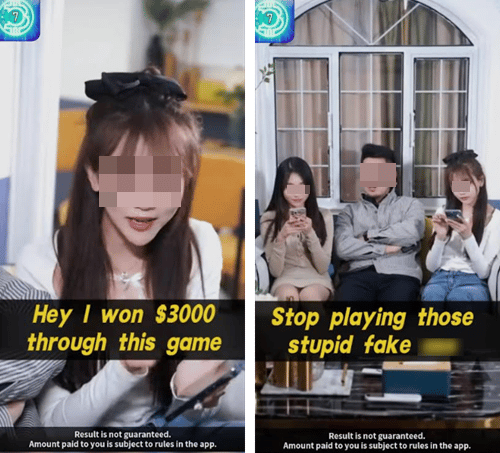 Then, the first girl claims this is a 100% lucrative game. Finally, the commercial culminates with a gaming simulation with a PayPal logo and a cash balance exceeding $1000 in seconds!
Of course, it seems too good to be true! That's why you are searching for more information, trying to find whether Crypto Carnival is legit or fake.
Will they transfer the money or not? I decided to install the game and put it to the test. So, keep reading to find out!
Before leaving this page, check out the step-by-step system that helped me generate $2,000+ per month and quit my job in 2019.
Crypto Carnival Review
Name:  Crypto Carnival
Developer: WilfordI1
Availability: Worldwide
Price: Free
Payout threshold: $14,999
Overall Rating:

Zero Stars
What Is Crypto Carnival? 
Crypto Carnival is another casual game where you combine numbered balls to accumulate a large sum of money.
The app claims to be a real cashout game that allows you to redeem all the money to your PayPal account after 24 hours.
Like any so-called money came, Crypto Carnival will entice you to watch a large amount of advertising to collect the rewards.
But despite the word crypto, the game does not provide the option to redeem cryptocurrency.
Instead, you are given a choice to withdraw via PayPal or Amazon gift cards if you meet the cashout requirement.
Crypto Carnival has been installed over 50k times on the Play Store and rated 4.8 stars! However, you will see why I rated it 0 stars in the following sections.
How Does Crypto Carnival Work? 
Crypto Carnival can be installed for free on the Google Play Store. The app has no in-app purchases and requires no registration before playing.
The game consists of a 5 x 5 grid of balls with different numbers and colors.
You must swipe and place at least three balls of the same number next to each other. As a result, all of them will combine and form a new ball with a plus 1 number.
Other balls will occupy the vacant spots and automatically merge with other balls, achieving combos.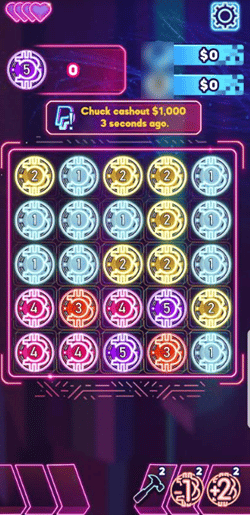 You will also get universal balls that contain the PayPal or Amazon symbol. These can be combined with any other ball, immediately triggering a cash reward. 
The first reward I won was $1158.12, which is insane!
The catch is that they will entice you to watch a video to collect the money in your virtual game wallet.
Crypto Carnival will credit the virtual currency to your PayPal or Amazon wallet.
You will lose a heart whenever you make a move and don't combine any ball. The game is over if you run out of hears, but you can always play it again while keeping your cash balance intact.
How Do You Get Paid? 
If you click on your PayPal balance, you will find that all the money you collect during the event will be transferred to your account.
But if you reach $14,999, you can redeem it immediately without waiting.
Of course, they want you to reach the target as soon as possible since the more you play, the more money the developers earn.
I have reviewed countless games using the same strategy to maximize playtime and, as a result, their advertising revenue.
Five by Five was the most recent app I tested. It provides identical gameplay and cashout rules!
You can also redeem Amazon gift cards once your balance reaches $10,000.
Is Five By Five Legit? Does It Pay? 

No, it doesn't! You cannot earn real money from Crypto Carnival even if you try your best and meet all the requirements.
The rewards are 100% fake since winning $14,999 through a free casual game is too far-fetched!
They promote the game by implying that money will be deposited quickly. But this is not the case!
It takes a very long time to reach the target because they are clever enough to decrease your earnings as you get closer to $14,999.
But once you get there and enter your PayPal account, it requires you to watch 60 videos to activate the order.
It's the same old tactic I have extensively covered in this blog!

This reward platform is going viral! Cash out via PayPal, Visa, Gift Cards, and in-game currencies - Click here to find out how to generate an extra $10+ per day! 
Believe it or not, Crypto Carnival will demand an extra 90 video views and ask you to wait for 15 days.
Some people reported waiting and not receiving any money as promised!

Conclusion 
Don't waste your time and data playing Crypto Carnival because the game doesn't pay a dime!
The reward is only a bait to get players to watch an insane number of videos that drain your battery and data.
Please don't fall for any mobile game that claims to pay an unrealistic amount of cash via PayPal.
They are just promoting fictitious PayPal transfers that don't exist!
The excellent overall rating of 4.8 doesn't reflect reality because people are not making money as advertised. Check the reviews for yourself, and you will find lots of complaints!
If you want to earn real money and even crypto, check out this legit reward app! 
Final Words
Thanks for reading my Crypto Carnival review! Please comment below if you have any questions or thoughts on this combination game.
Peace!