Welcome to my CashBird app review!
Do you remember Flappy Bird? It was probably the most popular and addictive Android game in 2013. I just came across a similar game called CashBird, which you can supposedly exchange coins for real money.
CashBird is an arcade game where you have to save the bird from hitting the long pipes. It's a very challenging game, which takes time and persistence to master. Still, many people struggle to pass a handful of pipes!
I have reviewed lots of games on my blog, but I would say less than 1% of them actually pays! So, can you really make money with CashBird? Is it a scam or a legit app?
Keep reading to find out!
If you are serious about making money online, check out my #1 recommendation. It's the same program that helped me reach $1,600/mo working from home. No special skills required! 
CashBird App Review
Name: CashBird
Developer: Play and Earn Games
Eligibility: Worldwide
Minimum Payout: $1
Price: Free
Overall Rating: 

2/5
How Does CashBird Work? 
CashBird is available for free on Android devices. Before you can start playing, you must signup with your name, email and password. The email you have to provide is the same as your PayPal email.
The goal is to navigate the bird by tapping on the screen and avoid hitting the pipes. You will earn 1 score every time you manage to pass through those pipes.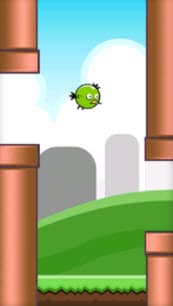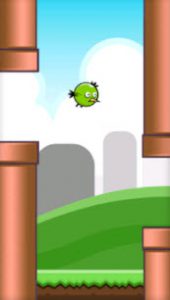 According to the app description, you can convert scores to coins and coins to real cash via PayPal. However,  coins are only added to your account when you score more than 5 on the same game.
The number of coins that you will earn depends on score division and the score.
> 5 – 50: Earn 0.0626 per score.
50 – 100: Earn 0.125 per score.
> 100: Earn 0.250 per score.
I was playing BirdCash for a while but couldn't score more than 6, which gave me just 0.38 coins (6 x 0.0626).
The problem is that the minimum cashout requirement is 1000 coins, which will covert to a measly $1.
You can watch videos ads daily to earn extra coins. BirdCash will give you 1 coin per video and you can watch up to 10 videos a day. That will certainly help you reach the minimum payout quicker.
CashBird is funded by the ads that people have to watch while playing the game. The good news is that ads are not very frequent as in other games.
How Do You Get Paid? 
To request the payment, click on the Withdraw button once you reach the minimum amount of $1 (1000 coins). According to the FAQ, the money will be credited to your PayPal account within 5-7 business days depending on your country.
Is CashBird Legit? Does it Pay? 
I cannot claim that CashBird is a scam without proof, but I don't think players are making any money. I had a look at the reviews on Google Play and was shocked by the number of negative comments.
The company was supposed to process payment within 7 business days, but lots of people have been waiting for 2 – 4 weeks. That explains why the app has been rated only 2.9 stars!

What worries me is not so much the number of people who are still waiting for the payment, but the lack of positive reviews from those who received the money. Most people who rated CashBird 4 – 5 did it because they like the game and the experience of earning virtual cash, not because they receive the money. They just hope for the best!
Conclusion
CashBird is a challenging and addictive game just like the original Flappy Bird. Unfortunately, I couldn't find any evidence that it pays. You can reach 1000 coins and request your payment, but based on lots of reviews, I believe it's very unlikely that you will receive the money.
To make matters worse, the app developer doesn't provide the Terms of Service to explain about coins and rewards. Most game developers will tell you that coins have no currency value and that you have no right to payouts. That's why they are exempted from making payments. 
So, if you want to play CashBird, do it for the fun and the challenge, but don't expect to make money. 
Is There Any Game that Pay? 
There are very few games that give you real money. Check out my list of game apps to find those that are more likely to pay you.
In my opinion, the best way to make money by playing games through app offers advertised through GPT (get-paid-to) sites. PrizeRebel is my top-rated GPT site. They never missed any of my 100+ payment requests during the last 2 years!
Earn a Full-Time Income Online
If you dream of making a job-replacing income online, I suggest you focus your time and energy into building your own online business. I have walked the way, and I know it's worth it!
Thanks to this excellent step-by-step program, I created an affiliate site that earns daily commissions that amount to over $1,600 per month. I just followed the lessons and took massive action. You can do it too if you treat it as a proper business and not a hobby.

Final Words
Thanks for taking the time to read my CashBird app review. So, did you reach 1000 coins and cash out? If so, did you receive the payment? Let us know in the comment section below.
Take care!