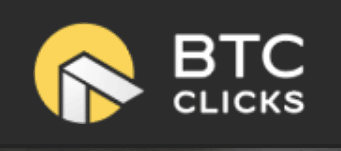 There are hundreds if not thousands of platforms for those who want to earn Bitcoins. In this review, I would like to cover all you need to know about one called BTC Clicks. Is it a scam or legit?
Let's check it out!
BTC Click Review
---
Name: BTCClick
Website: www.btcclick.com
Price: Free to join
Business type: PTC (paid-to-click)
Earning Potential: Low
[yasr_overall_rating size="medium"] 2/5
What is BTC Click?
---
BTC Clix an advertising platform where you can earn bitcoins by simply viewing ads. It's basically the same as any other PTC (paid-to-click) platform such as Neobux, FamilyClix, PlanetClix, BUXP, etc., except that you will earn in bitcoins instead of dollars.
Other ways to make money with BTC Click is to refer people using your affiliate link, as well as rent referrals.
Is BTC Clix a Scam?
---
No, I don't believe BTC Clix is a scam. I have done some research and discovered many people are getting regular payments without any issue.
However, when it comes to PTC sites, you will always find someone complaining the admin deleted his/her account for no reason. It's a problem with most reward sites I've reviewed on this blog.
In most cases, I believe that is the result of people going against their TOS without realizing.
I will never claim a company is doing that without solid proof. I am just warning the possibility, so you should always read the TOS before you commit to any money making platform.
Pros and Cons
---
Pros
Free to join.
$0 withdrawal fees.
Cons
Very low-income potential.
You can lose money if you decide to rent referrals and upgrade.
There isn't a forum.
Earning Bitcoins With BTC Clix
---
As I already mentioned, you can earn bitcoins by viewing ads and getting referrals.
Viewing Ads
Viewing ads is the easiest but surely the most ineffective way to make money online.
As a free member of BTC Clicks, you will earn 0.0003 or 0.0002mBTC per ad view. All you have to do is click the ad and wait on the advertiser's page for about 10-20 seconds.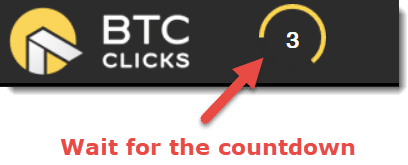 Now, let's do some math.
1 Bitcoin is currently $13,000, and 1 mBTC is one-thousandth of a Bitcoin.
Therefore, 0.00002 mBTC is the same as 0.00000002 BTC, which equals $0.00026. 
That's at the lower end of what many PTC sites will pay out there. So, if you are not into Bitcoin, there is no advantage over other PTC sites that will pay you in dollars.
If the price of Bitcoin keeps growing, you have the chance to make "more money." But what if the price goes down?
There are just under 10 ads per available, which means you will make less than 1 cent per day. That is insane, guys! I wouldn't recommend clicking on 10 ads for less than 1 cent a day. It's completely useless.
Referral System
---
There are two ways to get referrals to BTC Clicks:
1. Sharing your affiliate link
You can get your link inside the "referral/affiliate tools."
When people join BTC Clicks through your link, they become your direct referral, and you will earn 0.00002 mBTC for each ad they view.
You can refer thousands of people and still, in my opinion, you won't be able to earn a decent income. That is because most referrals won't click on ads for too long for the same reason you probably wouldn't.
2. Renting referrals 
You have the option to rent referrals for 7, 15 or 30 days.
They say all your rented referrals will have clicked at least 25 ads in the last 5 days, which technically reduces your risk. But, there are no guarantees they will remain active and generating revenue for you.
Many people go this route and end up losing money because what they earn is not enough to cover the rental cost.
In my opinion, it's a significant risk.
Premium Membership
---
Different from other PTC sites that have multiple upgrades, BTC Clicks has just one option.
When you become a premium member, you will double both your ad click rewards and your referral click rewards.
Here is the price list:
90 days – 0.405 mBTC
180 days – 0.801 mBTC
360 days – 1.296 mBTC
Be careful as you won't be able to cover your premium membership only by clicking on ads. So, if you don't have a good number of referrals already, there is a high risk of losing Bitcoins.
Withdrawing 
---
The minimum withdrawal requirement is 0.10000 mBTC, and according to the FAQ, all payments are processed instantly. 
Final Thoughts
---
I believe BTC Clicks is legitimate for now, but it's not something I recommend as the income potential is too low.
If you are serious about making money online, one of the best ways is to build a website and promote products as an affiliate marketer. It's not an easy road, but it's possible to grow a decent income over time.
Since I started 2 years ago, I have made over $7,000 in affiliate commissions, and my revenue keeps growing the more content I create on my website.
I learned affiliate marketing with an excellent step by step program that also gave all tools I needed to start my online business.
So, if you are interested, click the link below and read my full review of my No. 1 recommended program. They have a free starter account, so you have nothing to lose!
[thrive_megabutton mt="Check Out My No.1 Recommendation Here" st="" color="green" link="https://myroomismyoffice.com/wealthy-affiliate-score-9-7/" target="_self" align="aligncenter"]
Thanks for checking out my BTC Click review, and I hope this helps you make an informed decision. If you have any questions, please feel free to ask in the comment section below.