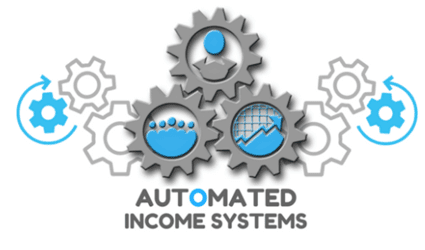 Automated Income Systems is being advertised as the easiest home- business on the planet. They say all you have to do is share a phone number with your promo code to earn massive commissions! Is Automated Income Systems another scam?
Check out my review below as I will explain how the system works and why you can lose a lot of money.
By the way, if you want to learn step by step the strategy that earns me $1k+ per month from my laptop, check out my #1 recommendation.
Automated Income Systems Review
---
Name: Automated Income Systems
Website: https://internetbreakout.com
Price: Free ~ $1997
Overall Rating: 

1/5
The Hype
---
The owner of Automated Income Systems tries to convince you that his business opportunity is very profitable and simple to operate.
He sells you the dream of making up to $1750 a day by simply sharing the business phone number with your promo code.

The sales page explains the commission structure and is an aggressive sales pitch to convince you to buy the expensive packages.
What is Automated Income Systems?
---
Automated Income Systems is a website that promises huge profits based primarily on recruiting others.
When you purchase one of the memberships, you get a Biz Opp Leads package, but the main reason you buy it is certainly to make higher commissions.
In other words, you are mainly buying into the opportunity to make thousands of dollars per sale. Otherwise, the Biz Opp Leads, which is the only real service you buy, would be explained in more detail on the sales page. But that is not the case.
How Does It Work?
---
As you could see from the sales page, you have different memberships to choose from.
It starts with a free 14-day trial that will give you a back office suite and allows you to earn $10 for each sale you make.
Nothing is said about the back office suite, but I suppose it means an in-house team that will call your prospects (potential customer) and closes the sale on your behalf.
The other memberships involve a payment, and the more expensive it is, the higher your commissions and the bigger your leads package.
In internet marketing, a lead is a contact detail of a prospect, usually his/her email address.
You will promote the Automated Income Systems to your leads in hopes that they will purchase a membership and start promoting the same thing to other people.
When someone purchases a membership using your promo code, you earn a commission based on your membership level.
So, what is happening here is that the system is using the money of new members to pay the commissions for those who succeed in recruiting other members.
In this respect, this system is similar to a pyramid scheme, except they have a product that legitimate the system.
I will not be listing and explaining all the membership options here.
My focus is to warn you about the challenge in making sales and covering the costs of your membership.

The Problems With The Automated Incomes System
---
Problem #1
The main problem with this opportunity is the lack of a valuable product to promote.
You see, you will not be promoting the Biz Opp Leads package. Instead, you will encourage people to pay a high price only so that they buy into the dream of getting rich quick.
It is true that a percentage of the price you pay is related to the leads package. But the big chunk of it goes to the owner and the affiliate who referred you.
Problem #2
Another problem is that without an effective strategy to promote it, you are likely to fail miserably.
The Biz Opp Leads package probably won't suffice, and you will need to get more leads to make a sale.
Note that with the Engage membership, for instance, each lead will cost you only $0.016.
That is incredibly cheap, which means the leads are not good quality and won't convert into sales easily.
I have been an internet marketer for almost 3 years now, and I know how hard it is to get a referral to my affiliate offers.
Automate Income System will show you 101 ways to share your links, but it doesn't teach you step by step the most effective strategies.
Conclusion – Is Automated Income System a Scam?
---
Not really because it's providing leads according to your membership level and some guidance.
However, without a solid foundation in place, it's practically impossible to earn a consistent income online.

I have been an internet marketer for almost 3 years now, and I know it's not so easy as they claim to be.
In my opinion, Automated Income System is overpriced and too risky. So, I will not recommend it.
Verdict: Not Recommended
What I Recommend
---
The strategy that recommend to anyone who wants to earn a substantial income online is called affiliate marketing.
I simply focus on writing informative articles/reviews on my website and promote products that I trust.

This reward platform is going viral! Cash out via PayPal, Visa, Gift Cards, and in-game currencies - Click here to find out how to generate an extra $10+ per day! 
When people visit my website, read the articles, and end up purchasing from my affiliate links, I earn a commission.
I am currently earning over $1,000 per month with this method, so I know from experience that it is highly profitable.

However, it's not so quick and easy because you need to learn how to build a solid foundation in attract lots of people to your site.
That's why I suggest you check out a community-based platform called Wealthy Affiliate.
They will give you step-by-step training, amazing support 24/7, and all the tools you need in one place.
Click Here and Check Out My #1 Recommendation Review
Thanks for checking out this Automated Income Systems review. If you have any questions, feel free to ask in the comment section below and I will be more than glad to help you out.