Welcome to my Angry Balls 3D review!
The developer of Andry Balls 3D is promoting the game in a very peculiar way. 
There is a guy asking a woman if she doesn't way free money while throwing banknotes into the fire! 
Then, he promises you can earn real money just by playing this free casual game. 
Of course, thousands of people have already installed the application, tempted by the possibility of redeeming hundreds of dollars via PayPal or Cash App. 
I am very skeptical since the game is similar to other fake money games I have previously exposed on my site.
So, is Angry Balls 3D legit? Will they transfer the funds to your account if you meet the requirements? 
Let's find out!
Before you leave this page, don't miss out on the step-by-step program that helped me to generate $2,000+ each month and quit my job in 2019.
Angry Balls 3D Review
Name:

 Angry Balls 3D

Developer: 

PicsMe Studio

Availability:

 Worldwide

Payout threshold: 

Overall Rating: 0 stars
What Is Angry Ball 3D? 
Angry Ball 3D is a basic game where you must demolish all of the tower's platforms by shooting balls. The only challenge is avoiding the obstacle that swirls around it. 
Your progress bar will advance as you destroy each pile, and you will win bonuses in the form of coins and virtual currency.
Rewards accumulate in your balance, which can be redeemed only after meeting the minimum cash-out amount. 
Angry Balls 3D has been installed over 50k times on the Play Store, but no one is allowed to write reviews to share their experience. 
The reason is that the app is classified as Early access, meaning it's still under development.
This is a red flag since developers don't want players disseminating the information that their games do not pay a dime!
How Does Angry Balls 3D Work? 
Angry Balls 3D is instantly accessible after a quick installation via Google Play. 
The developer generates revenue by enticing the player to watch videos (commercials) in return for virtual dollars. 
After loading the game, you will receive a gift worth $27 deposited directly into your balance. 
Then, you'll be sent to the redemption page, where you can choose between several payment methods, such as PayPal, Cash App, Paytm, Coinbae, and others.

They will also claim you need to reach at least $300 to cash out. 
You must fire the balls toward the colored tiles that make up the high tower.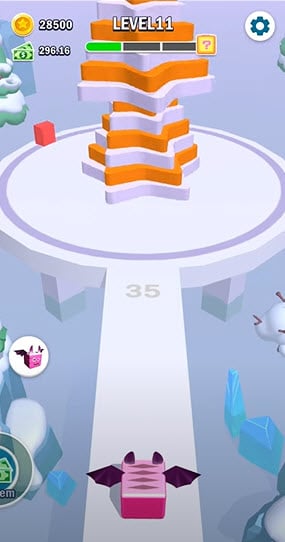 Simply keep your finger on the screen to keep shooting while avoiding the obstacles that move around the tower.
After breaking all the tiles, your progress bar will advance, allowing you to open bonus boxes containing cash and coins.
The first box may be opened immediately, but subsequent boxes can only be unlocked after watching the sponsored clip.
Angry Balls 3D will give you a decent amount of cash after the first couple of levels. But as expected, the longer you play, the lower your prize!
The idea is to give you the wrong impression that you won't have to watch so many videos. But trust me, you will! 
Is Angry Balls 3D Legit? Does it Pay? 
No, it doesn't! Angry Balls 3D behaves just like the previous game I reviewed called Rampage Ball. 
It claims you will be able to withdraw the money once you reach $300, but the problem is that they won't let you achieve the target. 
Instead of being upfront with players, they use a well-known method of diminishing payouts to keep you hooked.
It consists of decreasing your cash rewards to fractions of a cent and adding three and even four decimals to your balance. 

That means you will eventually earn less than $0.001.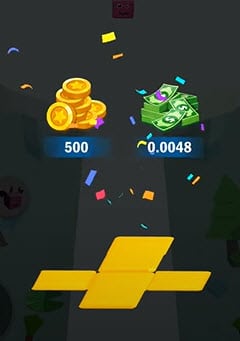 It's critical to understand that no matter how long you play, the cash incentives will continuously decrease, making it impossible to cash out. 
Tire of fake games that never meet your expectations? Check out legit rewards apps to earn real money!
Conclusion 

This reward platform is going viral! Cash out via PayPal, Visa, Gift Cards, and in-game currencies - Click here to find out how to generate an extra $10+ per day! 
Don't waste your time playing this boring game with the expectation of receiving hundreds of dollars in your PayPal. 
No game will provide the level of income that they usually advertise! If you pay close attention, most commercials have a small print saying the result is not guaranteed. 

The most these games can transfer to your account is $1 or $2 to give you that dose of adrenaline and entice you to reach a higher target. But $100 – 1,000+ prizes are completely FAKE! 
It is no secret that every time you watch a video, you are helping the developer make real money. That is self-explanatory! 
Earn a Full-Time Income Online
Building an internet audience through your website is one of the top methods to attract wealth on the internet. 
I've been running this business since 2015, and I can assure you it's well worth it.
Even after seven years, the site is still prospering and earning a respectable income through affiliate marketing.
It's not free money, but if you put in the effort, you could benefit from time and location freedom! 
Working 2 – 3 hours a then going to the beach on a Cambodian island felt so nice!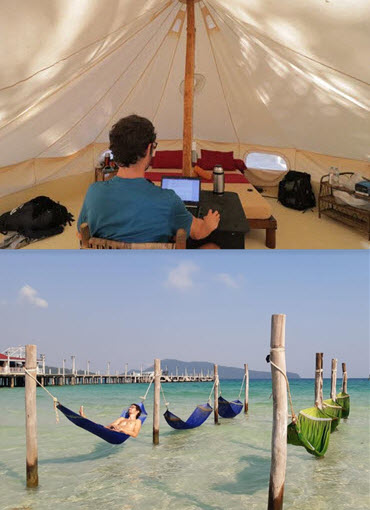 Have you ever wanted to be a digital nomad or just supplement your income using your laptop? This is your chance!
Click here to discover the step-by-step training that helped me build this site from scratch and succeed as a digital marketer.
Final Words
Thanks for reading my  Angry Balls 3D review.
Please feel free to share your thoughts or ask questions in the comments box below. I am always eager to help!
Peace!