Welcome to my Airtime Rewards app review!
Airtime Rewards allows you to earn cashback on purchases and apply the rewards to your phone bills.
According to the company, members are saving approximately £10 per month by using the application.
That's very promising, considering you just have to open the app and shop with your favorite brands.
There are many reward apps and sites that provide cashback opportunities.
But unfortunately, most of them fall very short in tracking your transactions and end up cancelling your reward.
You need to make sure you are using a reliable app, otherwise you could lose a lot of money.
In this review, I am going to explain how Airtime Rewards work and give you my honest opinion. Is it legit and worth it?
Let's find out!
Before you leave, check out the step-by-step program that helped me grow an internet business and reach $2,000+ per month.
Airtime Rewards App Review 
Full Name: Airtime Rewards
Payout Threshold: 

£10

Price: Free to join
Overall Rating: 4/5
What Is Airtime Rewards? 
Airtime Rewards is an app that rewards you for shopping at major UK retailers such as Boots, Primark, Argos and many more!
The application is completely free to join, and you just have to purchase products on the brand's site.
You can realistically save over £10 per month, depending on how much money you spend online.
Unlike other cashback apps like Befrugal, Airtime Reward will apply the money to your phone bills.
In order to transfer the reward, the company has partnered with major mobile networks like Vodafone, O2, Three, and EE.
How Does Airtime Rewards Work? 
Installation 
The Airtime Rewards app is available for Android and iOS users who are residents in the UK.
Therefore, anyone who has a British phone number can install it for free on Google Play or App Store.
Once the application is installed on your device, it will access to your USB Storage, Wi-fi connection, phone status and location.

Registration 
The first step is to enter your mobile number.
Airtime Rewards will then send you a 6-digit pin via text message. Type the number in the space provided and press "Continue".
Next, select your network and tell if you use a monthly plan or pay as you go.
On the next page, provide a few more details, such as your full name, email, gender, and date of birth.
After that, you should add your card details so that Airtime Rewards can track all your spending. They currency work with VISA and mastercard.
The company claims your security is a top priority, which is why they keep your details safe and encrypted.
How to Earn Cashback with Airtime Rewards? 
It's very simple!
Once you launch the app, you will find an extensive list of shopping categories, from pets to luxury.
There are over 100 major retailers to choose from, including Asda, Thomas Cook, Primark, National Express, Argos, and Currys.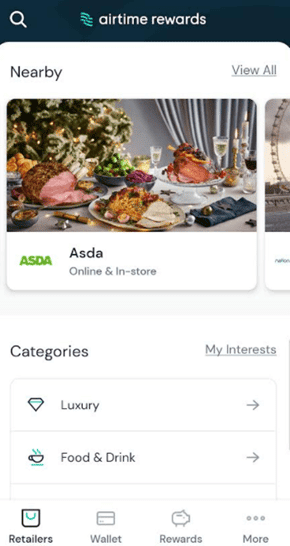 After selecting the retailer, you will be redirected to their website, where you buy products using your linked card.
The cashback base reward depends on each company, and every offer has its own Terms and Conditions.
For example, Holland and Barret provides 5% cashback, but the offer is not available with subscriptions.

Always check the TOS before making any purchase to make sure you will receive the credits.
How to You Redeem Rewards? 
After the company tracks the transaction to your name, it will be given a "Pending" status.
Open the history section to check the transaction details and how long it will be confirmed.
Airtime Rewards will send you a push notification when your purchase is confirmed.
In order to redeem your rewards, open the Redemption History and teh amount.

This reward platform is going viral! Cash out via PayPal, Visa, Gift Cards, and in-game currencies - Click here to find out how to generate an extra $10+ per day! 
You can redeem your rewards to your phone bill or as a pay-as-you-go voucher when your balance reaches £10.
Expect to receive the money after 24 hours of your redemption. If you don't get your reward after this period, contact Airtime Rewards at [email protected]

Is Airtime Rewards Legit? Does it Pay? 
Yes, Airtime Rewards is 100% legit, and it does transfer the money to your phone bill once you reach £10.
However, there are many people who are frustrated and with the app because of missing transactions.
Once person said that around 50% of his online purchases get declined for no apparent reason.
On the other hand, many users say the app works perfectly so far, and that transactions are tracked quickly.
It's important to mention that it can take up to 14 days for the transaction to show up in your account.
So, if it's still not there within 14 days, fill in the claim form by tapping the "missing transaction" inside "More".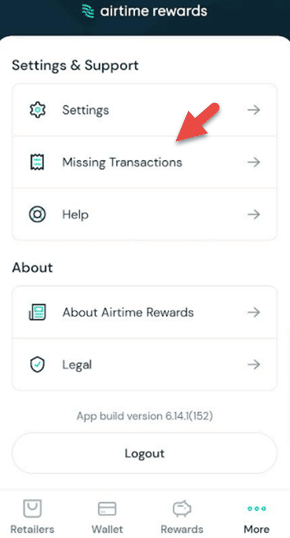 In order to submit your claim, it's important to show proof of purchase showing the last 4 digits of your card.
Challenges
Airtime Rewards gives you extra bonuses if you complete the monthly challenge.
For example, to complete the December challenge and earn £1, participants need to make 2 purchases worth £5 or more at any of the retailers.
Conclusion 
It's little wonder that over 1 million UK residents are using Airtime Rewards to reduce their mobile bills.
There are no hidden charges and you just need to make purchases on teh retailer's website using your linked card.
Lots of people are saving a decent amount of money, especially when buying an expensive item or doing their grocery shopping.
The downside of cashback apps like Airtime Rewards is that it usually rejects transactions for no reason.
Therefore, you have to constantly appeal and show proof of purchase.
Nevertheless, I think it's worth giving Airtime Rewards a try because it's free and, to be honest, there is no hassle-free cashback alternative.
Earn A Full-Time Income Online
Perhaps you don't just want to save a few extra pounds each month.
Nowadays, lots of people want to earn a decent income online to enjoy time and location freedom. 
By building a website and becoming a publisher, you can monetize your content and generate hundreds and even thousands of pounds per month.

I spent the last 2 years travelling around 6 different countries thanks to the site I built back in 2015!
It allows me to work whenever and wherever I want!
If you want to learn how to grow an online audience as I did, this excellent program will show you a clear plan of action to achieve your goals.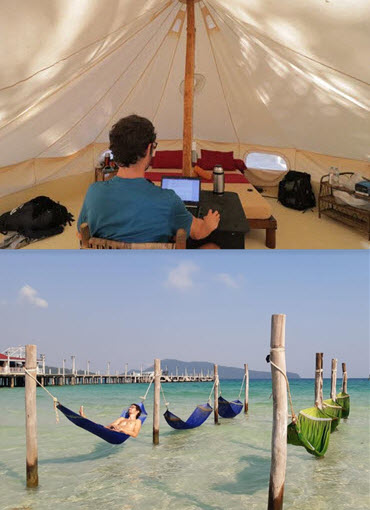 Final Words
Thanks for reading my Airtime Rewards app review.
If you want to share your experience with this cashback app or ask any question, feel free to use the comment box below.
Peace!